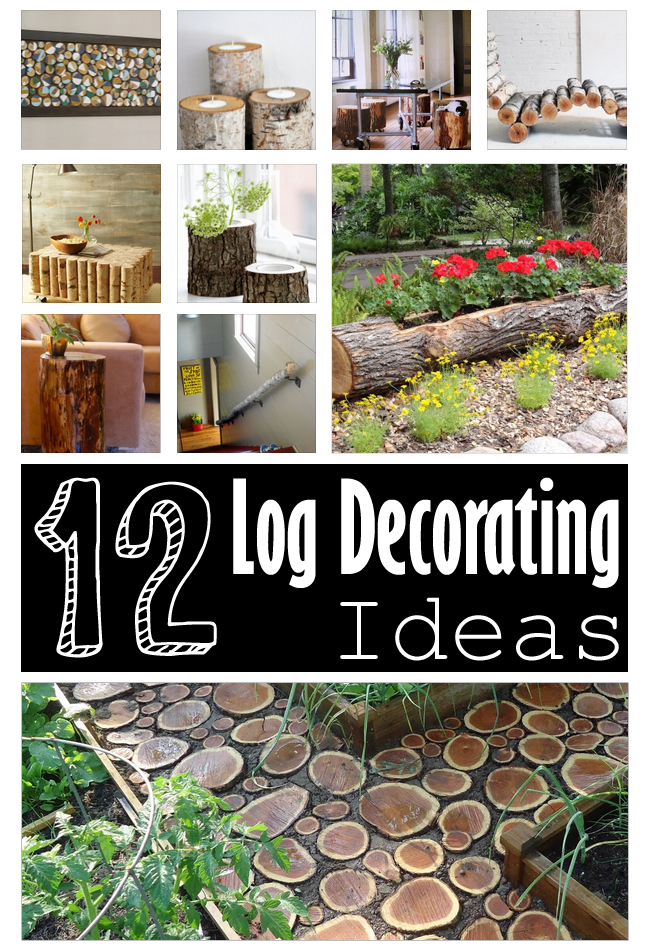 Furniture and decorative accessories created from logs are beautiful items for home decorating. There are a variety of things you can create from wooden logs such as coffee tables, chairs or home decorations as vases, candle holders, wooden lamps and stuff for your garden for example planters, paths and much more.
We present you 12 creative DIY log decorating ideas. You will see how you can turn these wooden logs into decorative and useful pieces for your home and garden.
1. Log Lounger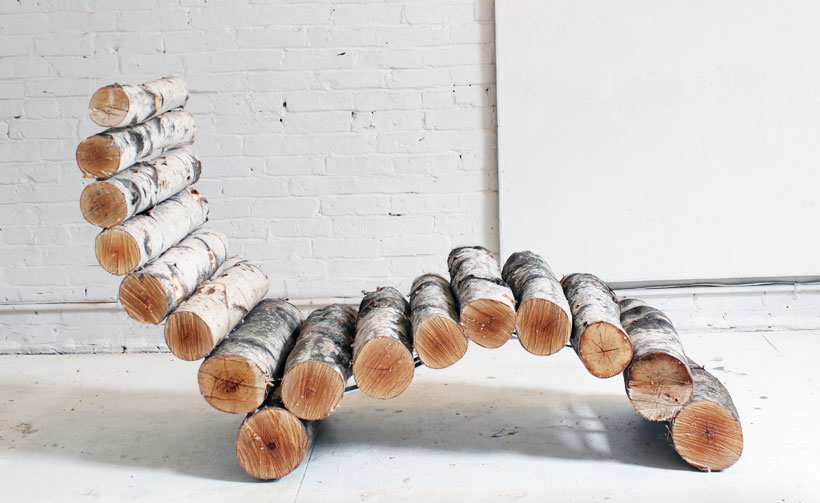 The log lounger is a perfect way to turn yard waste that could end up in landfills or a fireplace, into sturdy piece of furniture.
Instructions: homemade-modern.com
2. Log stools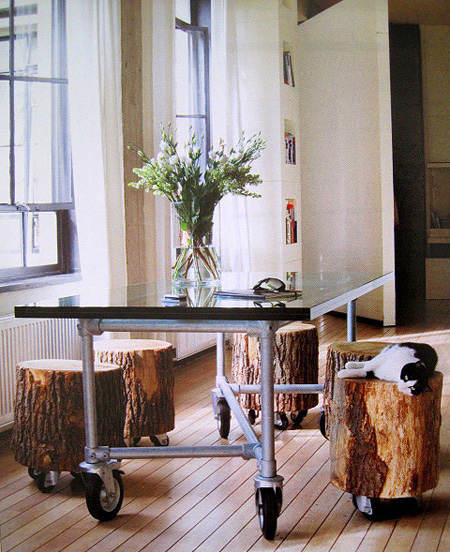 Just attach the wheel and your stools are ready to use.
Source: styleitchic.blogspot.com
3. Log Candle Holders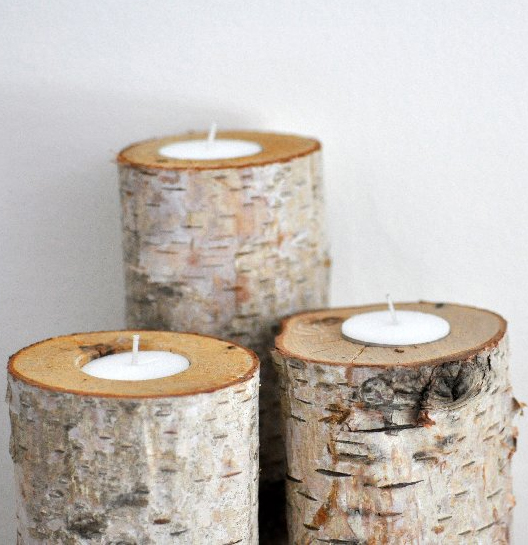 Add a natural touch to your decor! Create a set of these wonderful birch log candle holders using fallen branches and a few simple tools.
Instructions: lifeovereasy.com
4. Upcycle wood slices into custom wall art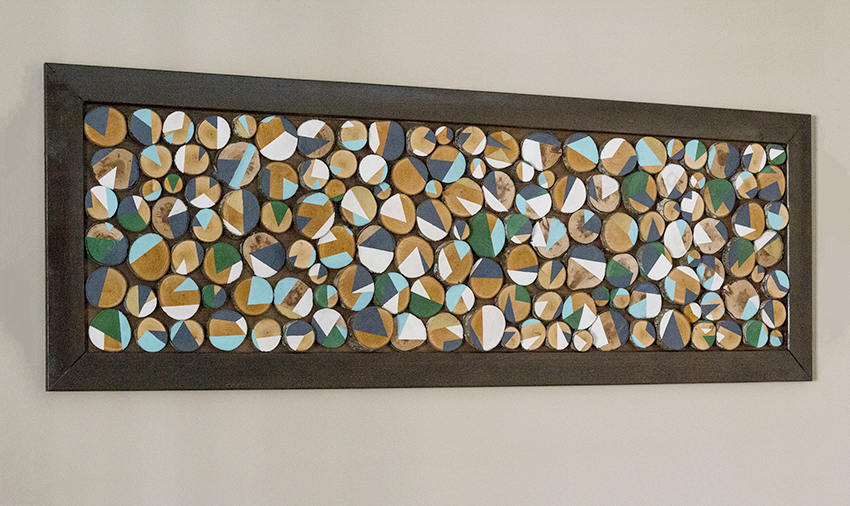 I am in love with this piece of art.
Instructions: upcycledtreasures.com
5. Floor using log slices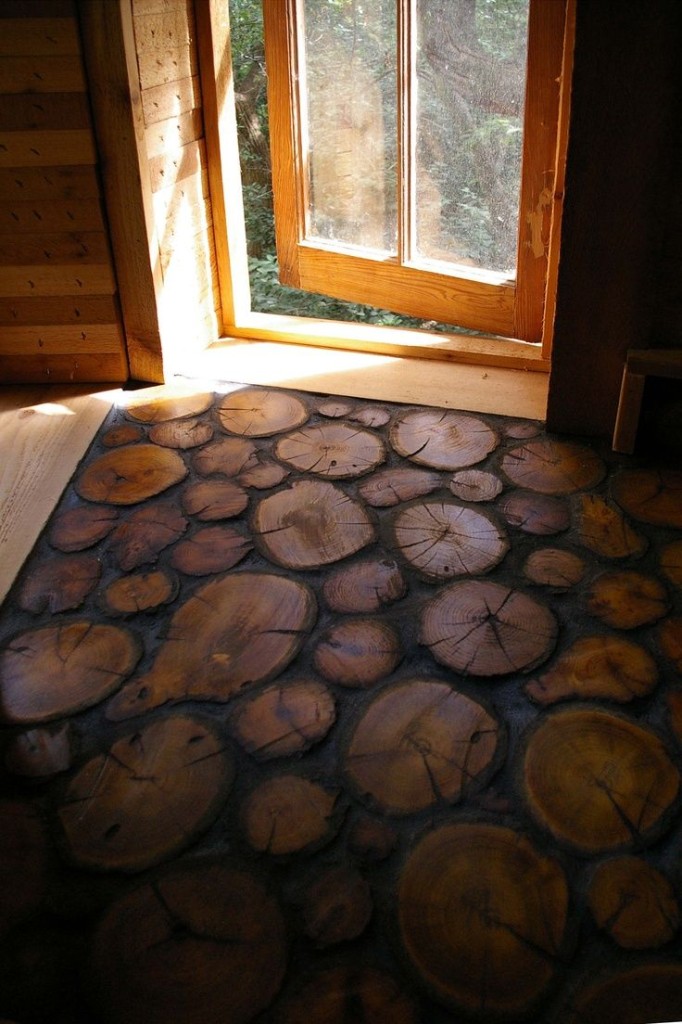 Wood logs can be cut into slices and then used to make a truly interesting design for the floor. A good idea for the entryway.
Source: homedit.com
6. Garden Paths Of Wood Slabs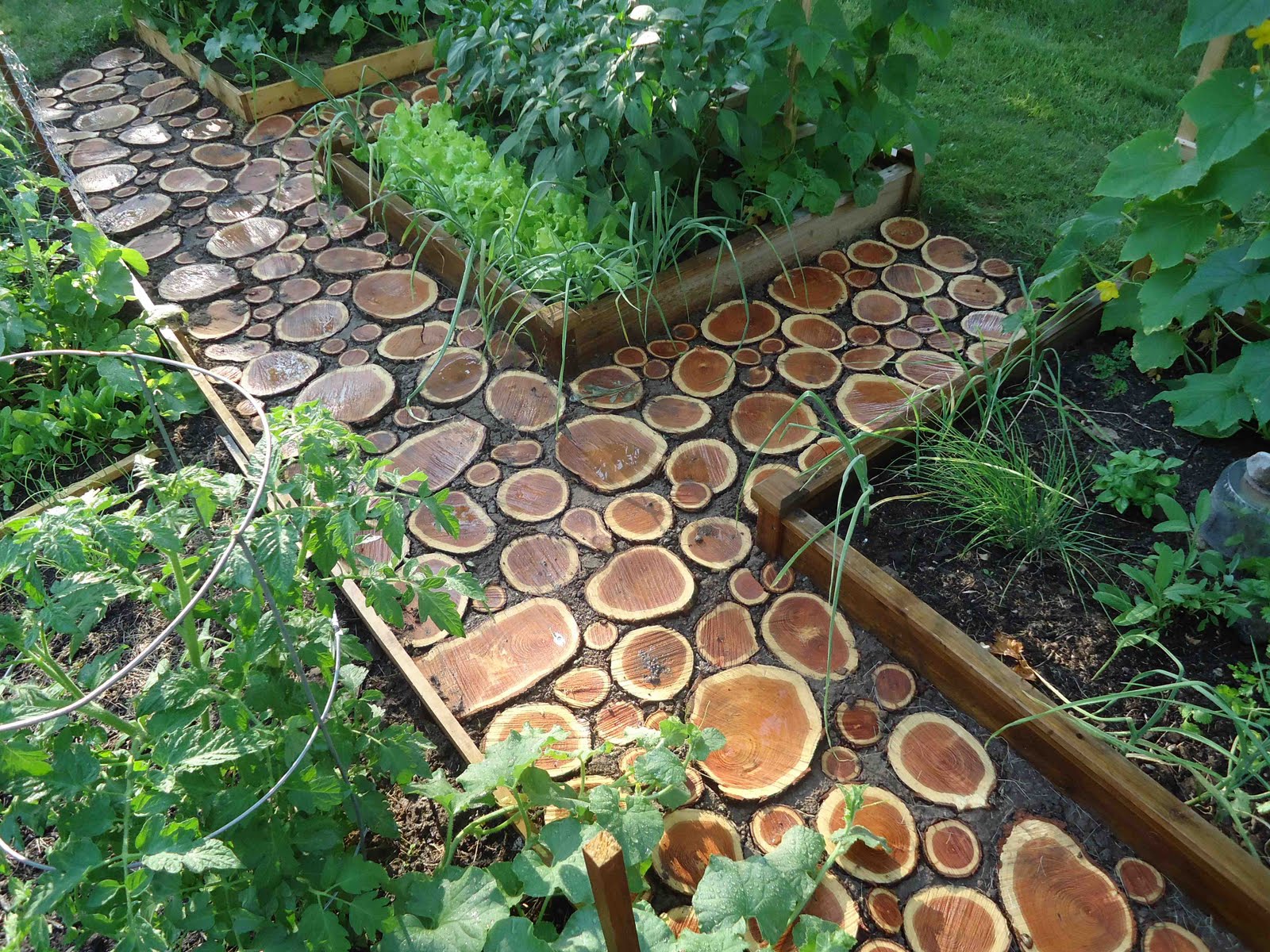 These wood slice garden paths are definitely something awesome and worth to make.
Instructions: domesticatednomad.blogspot.com
7. Turn A Log Into A Hand Rail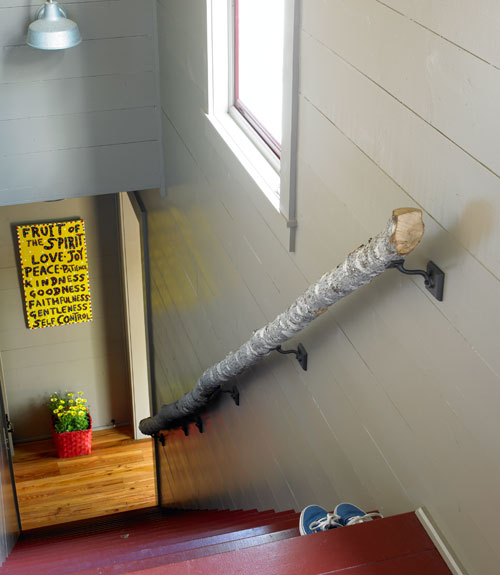 This particular handrail from an oak log can put an interesting touch to your stairs design.
Source: countryliving.com
8. Log Side Table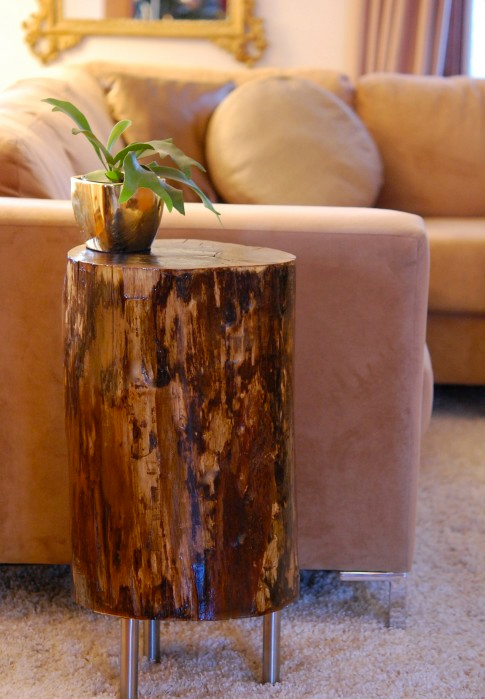 If you are looking for a cheap piece with a rustic feel then this log side table is definitely for you!
Instructions: theartofdoingstuff.com
9. Make A Hollow Log Planter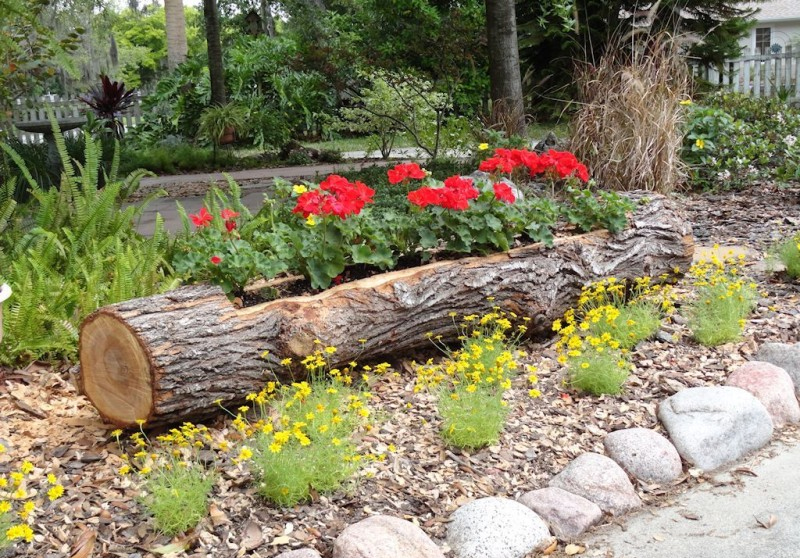 Looking for innovative way to make your garden unique and fun? These wooden log planter look very original and enhance the overall beauty of your garden.
Instructions: tampahomebody.com
10. Make a Log Lamp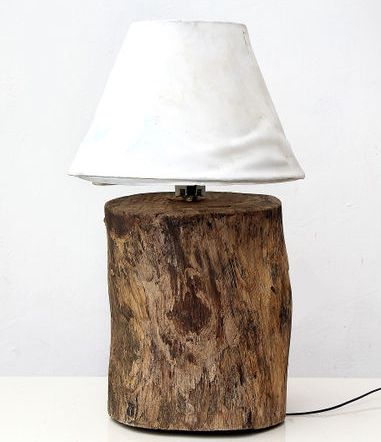 A lamp created from logs is perfect for a cabin or cottage with a rustic furniture setting.
Instructions: wikihow.com
11. Trunk Tree Vase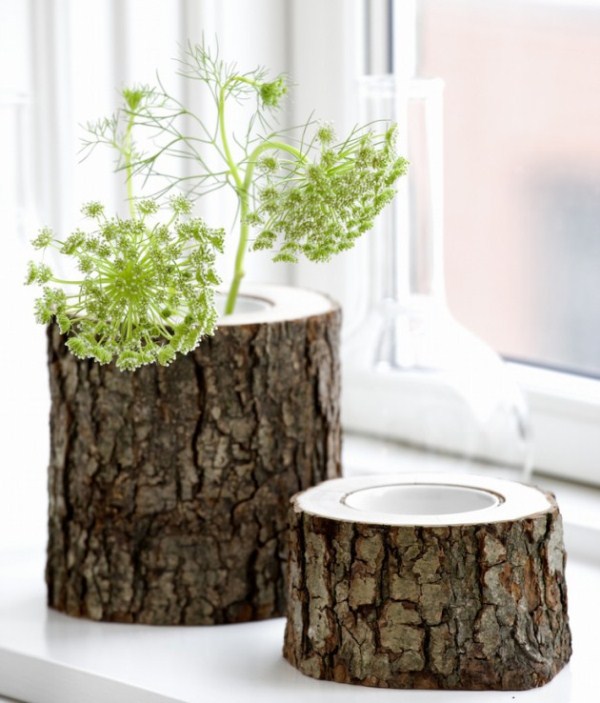 The vase made from such log would have a very natural and rustic look.
Source: goodshomedesign.com
12. Tree log coffee table
And the last project coffee table, which will be presented perfectly in your living room.
Source: bhg.com