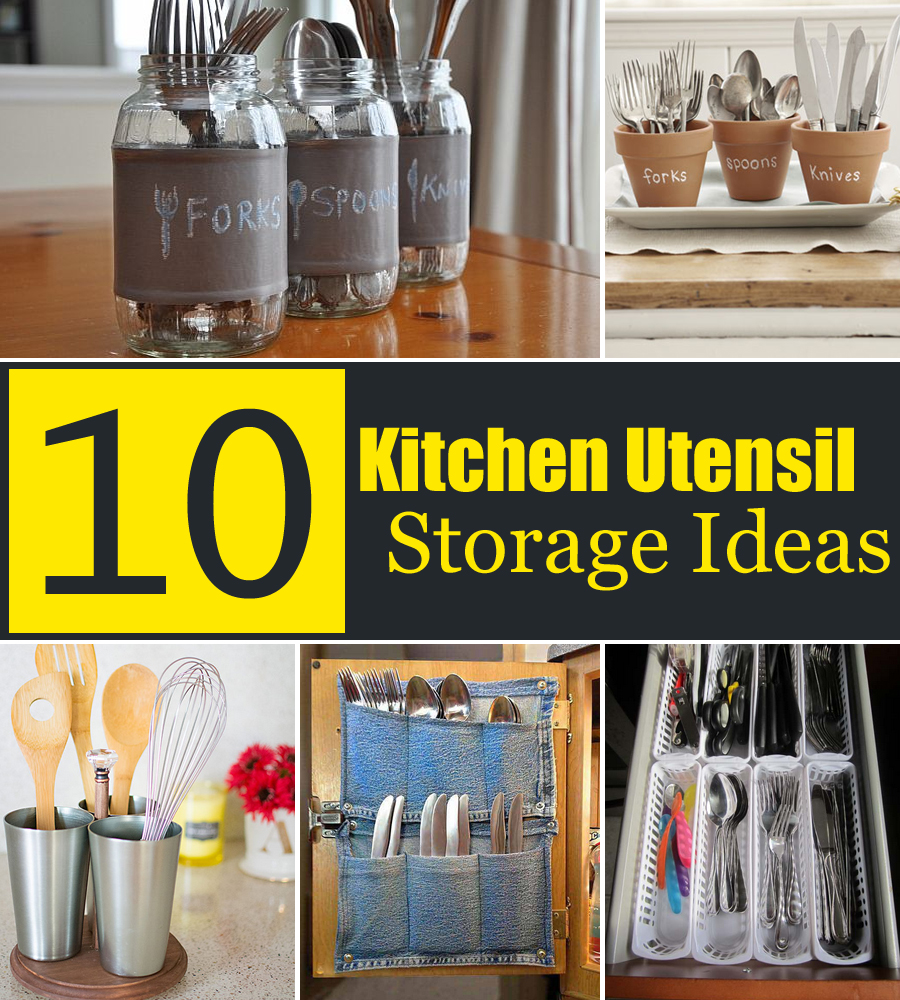 Utensils are must in the kitchen, however they are also usually source of clutter in the interior, if you fail to find a right storage. Utensils are kept in the standard way, in drawers in the kitchen.
However in every single utensil drawer you'll find mixed spoons with forks and knifes. So to help you out of this mess we found clever and creative kitchen utensil storage ideas. Check them all!
1. Rotating Utensil Caddy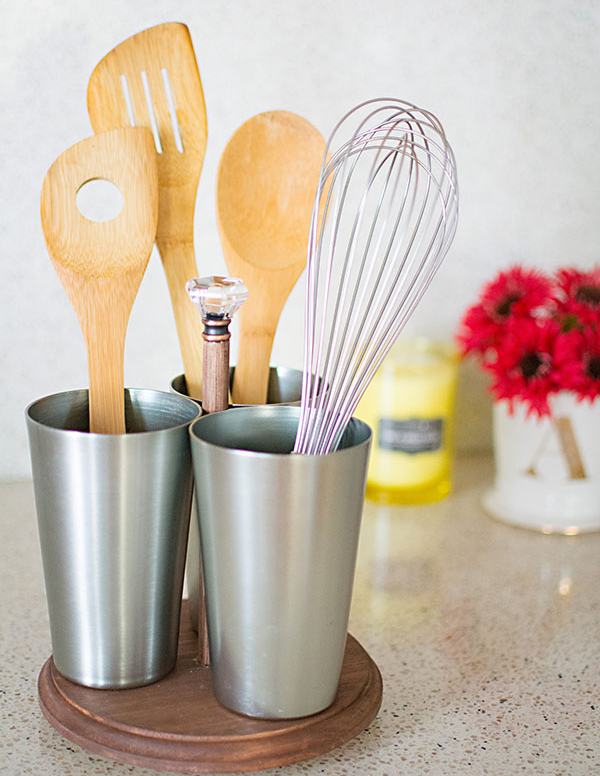 Make customized utensil caddy that rotates! Stylish way to display your favorite and useful kitchen utensils.
Get the Instructions here: homeyohmy.com
2. Utensil holder with denim pockets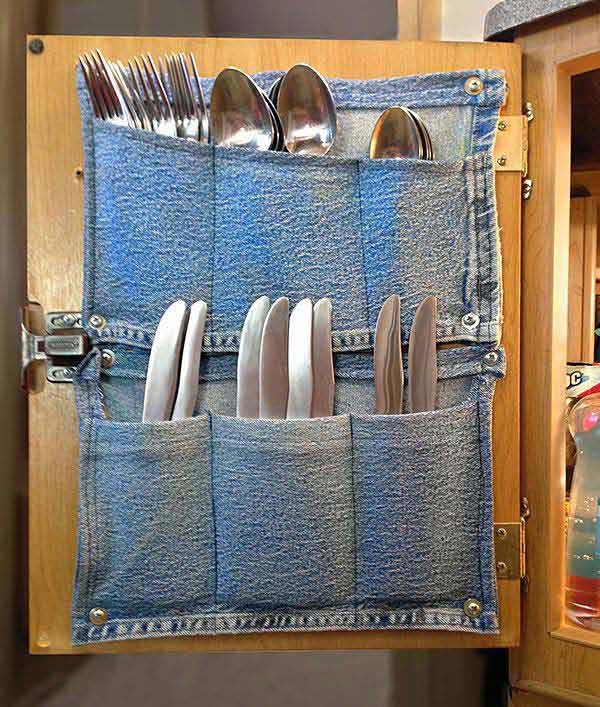 Make this cute pockets for your flatware attached inside of a cabinet door, just by using one leg of an old pair of jeans.
Full Tutorial: andybaird.com
3. Bread loaf pans converted for utensil storage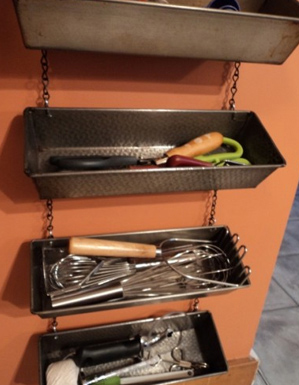 These rustic tins look fresh when filled with shiny silverware.
Source: kimvallee.com
4. Drawer Knife Block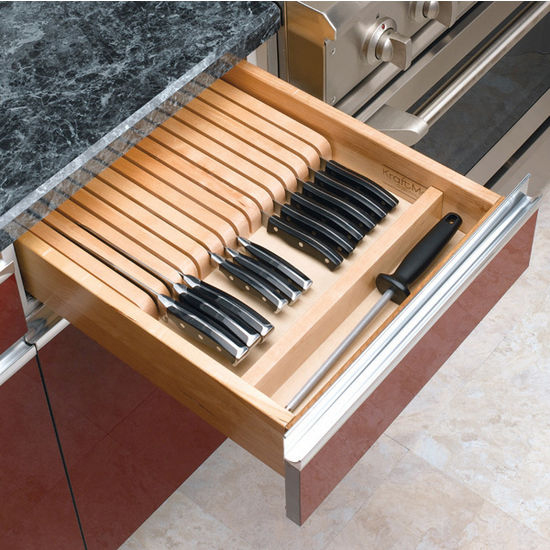 Keep your knives organized and separately from other utensils.
Buy at Amazon
5. Silverware in mason jars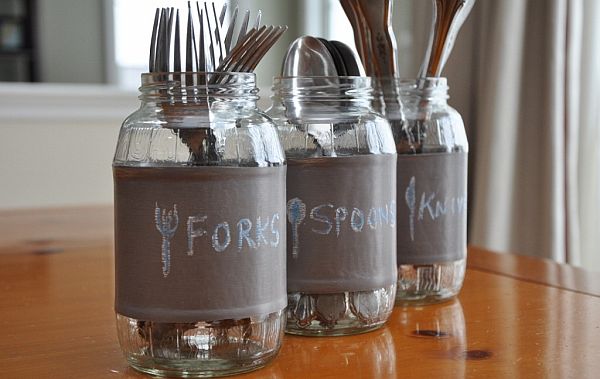 Jars also can be repurposed to store your kitchen utensils. Cute and practical.
Instructions: happyclippings.com
6. Dollar store baskets instead of cutlery tray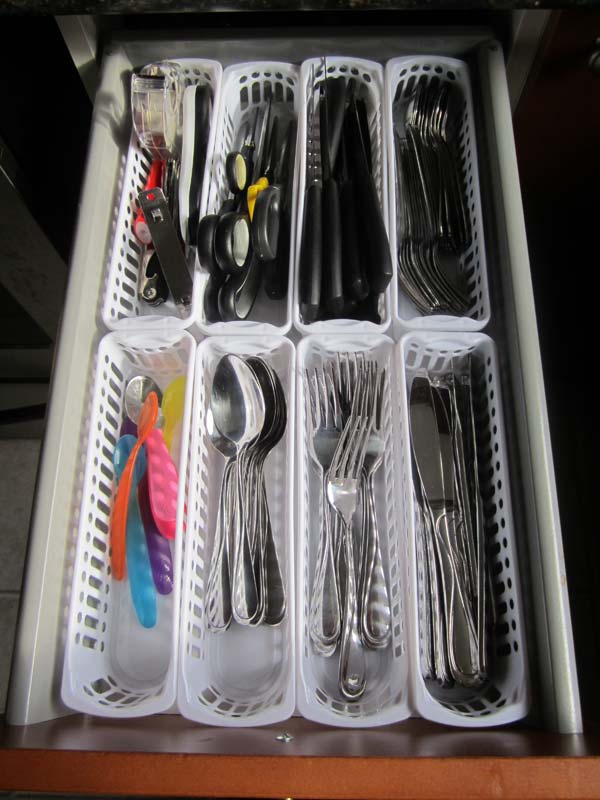 Just some little baskets from the Dollar Store and VOLIA, it functions so much better!
Source: theelmlife.com
7. Use Pot Holders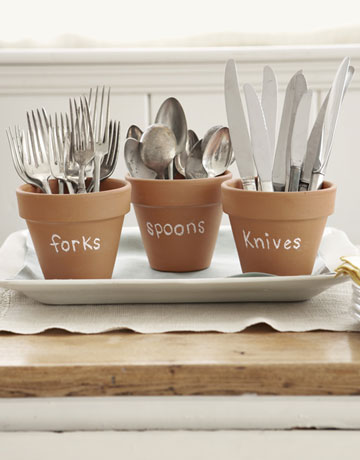 Another great idea, and cheap! Source: algumabossa.blogspot.com.br
8. Cutlery Pockets created from Old Cutting Boards and Fabric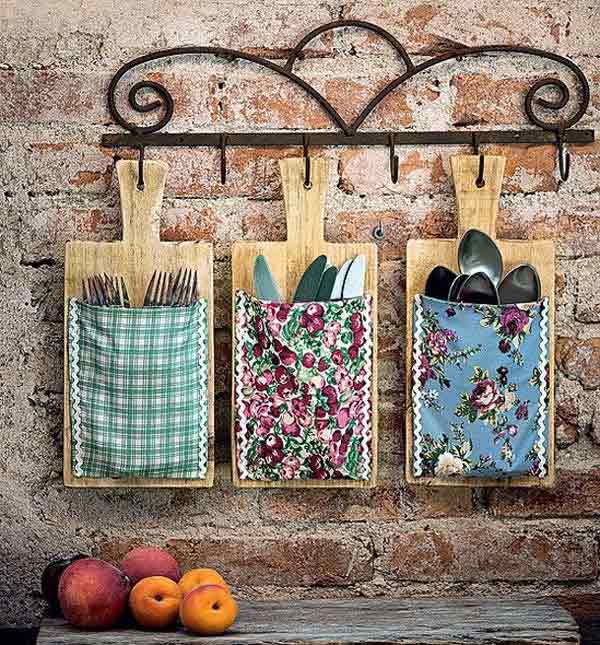 Not only performed its main task, but it also looks great!
Source: revistacasaejardim.globo.com
9. Metal rake can be turned into an excellent storage solution for your kitchen utensils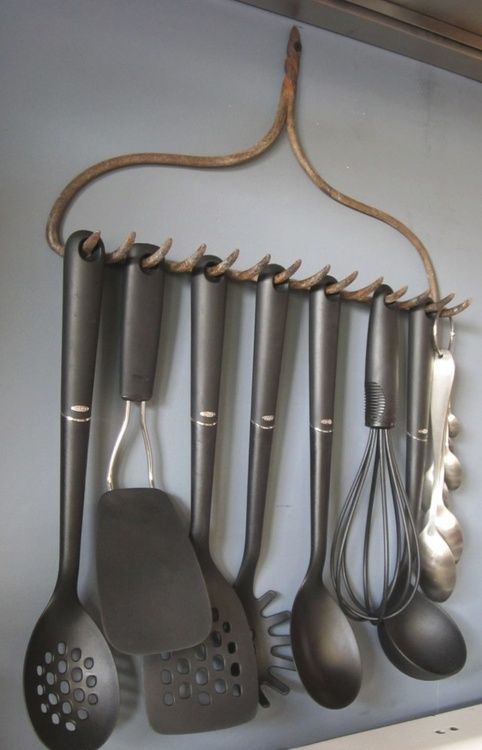 Attach it on the wall and use the teeth as hooks.
Source: pinterest.com
10. Silverware holder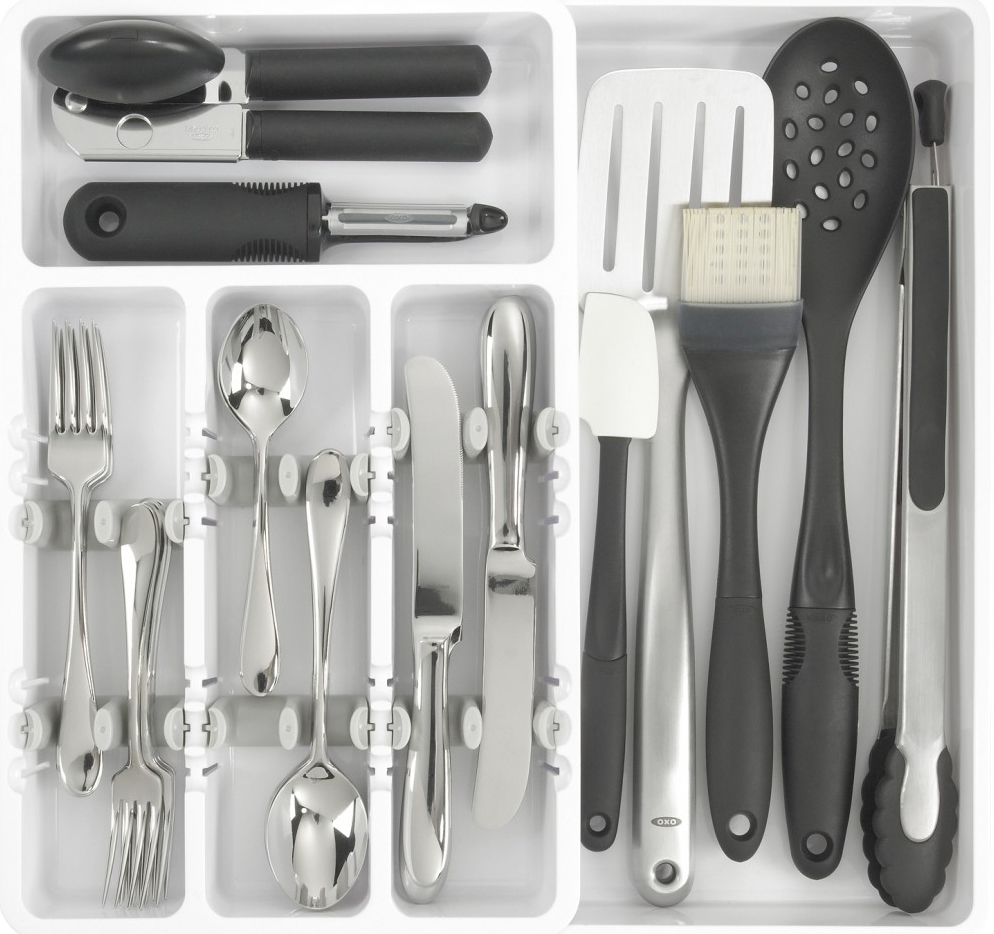 Special adjustable clips help fit and hold your silverware constantly in place and separated in the same compartments.
Buy at Amazon