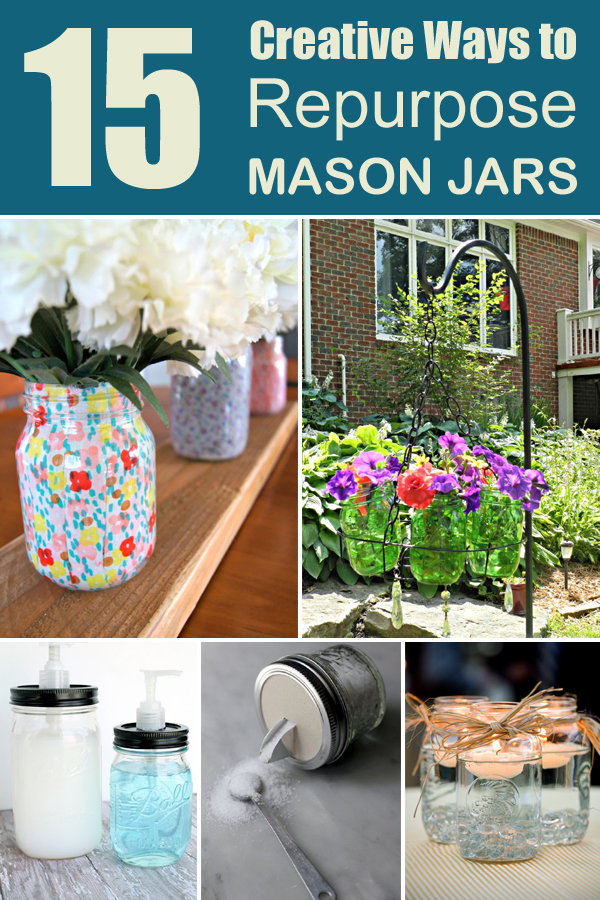 Mason jars have a plenty of uses. They are the perfect for storage everything, from craft supplies to kitchen staples and best of all, they can be used again forever. You can also decor your home and garden using mason jars. You may use them as vases, photo frames, you can use it as candle holders and much more.
With mason jars we can save a lot of time, effort and money. Today we give you 15 inspirational ideas how you can turn a simple jar into something wonderful and useful saving you money and time.
1. Mason Jar Vases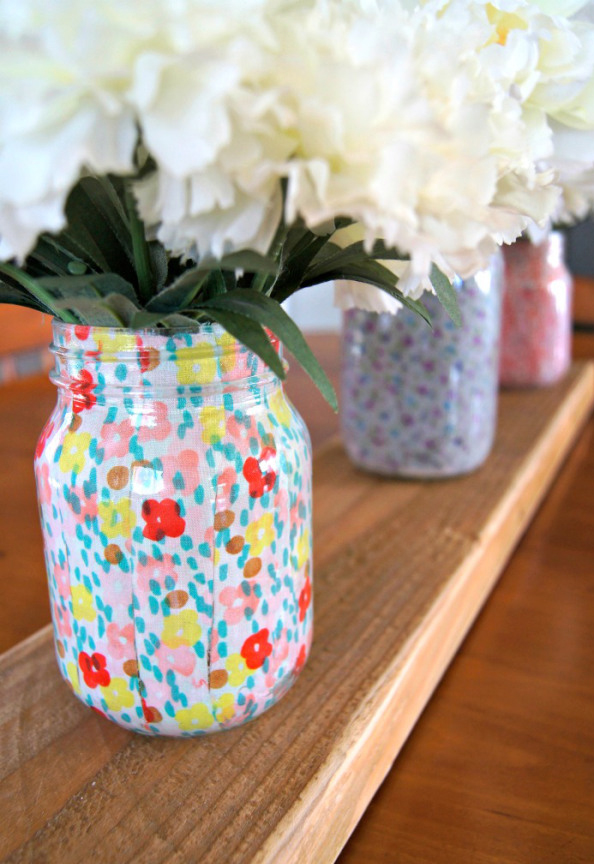 Make pretty vases using Mod Podge and floral fabric strips.
Instructions: dwellinginhappiness.com
2. Add a Spout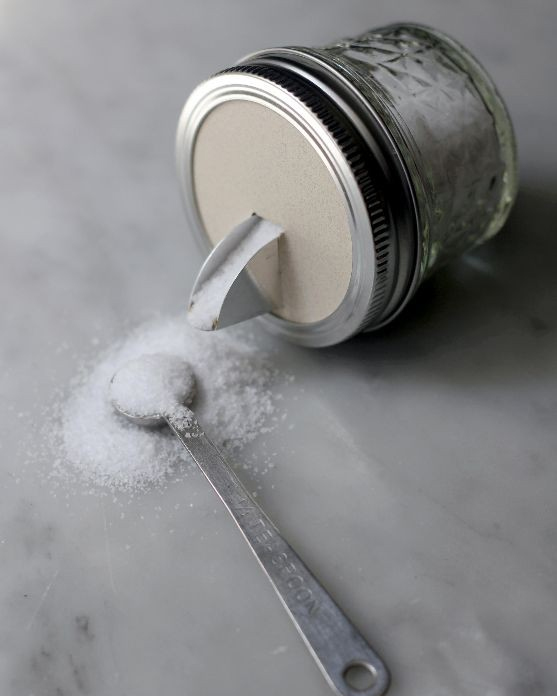 You may use it to dispense salt, but also You can try filling it with spices, grains.
Instructions: sherisilver.com
3. Make a Floating Candles
Place a floating votive inside a mason jar for a easy but stunning centerpiece idea.
Instructions: emmalinebride.com
4. Vacation Memory Jar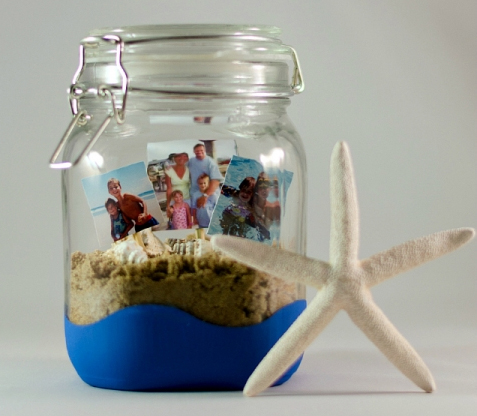 Turn your mason jar in to a fantastic terrarium of beach side memories!
Instructions: masonjarcraftslove.com
5. Make a Lamp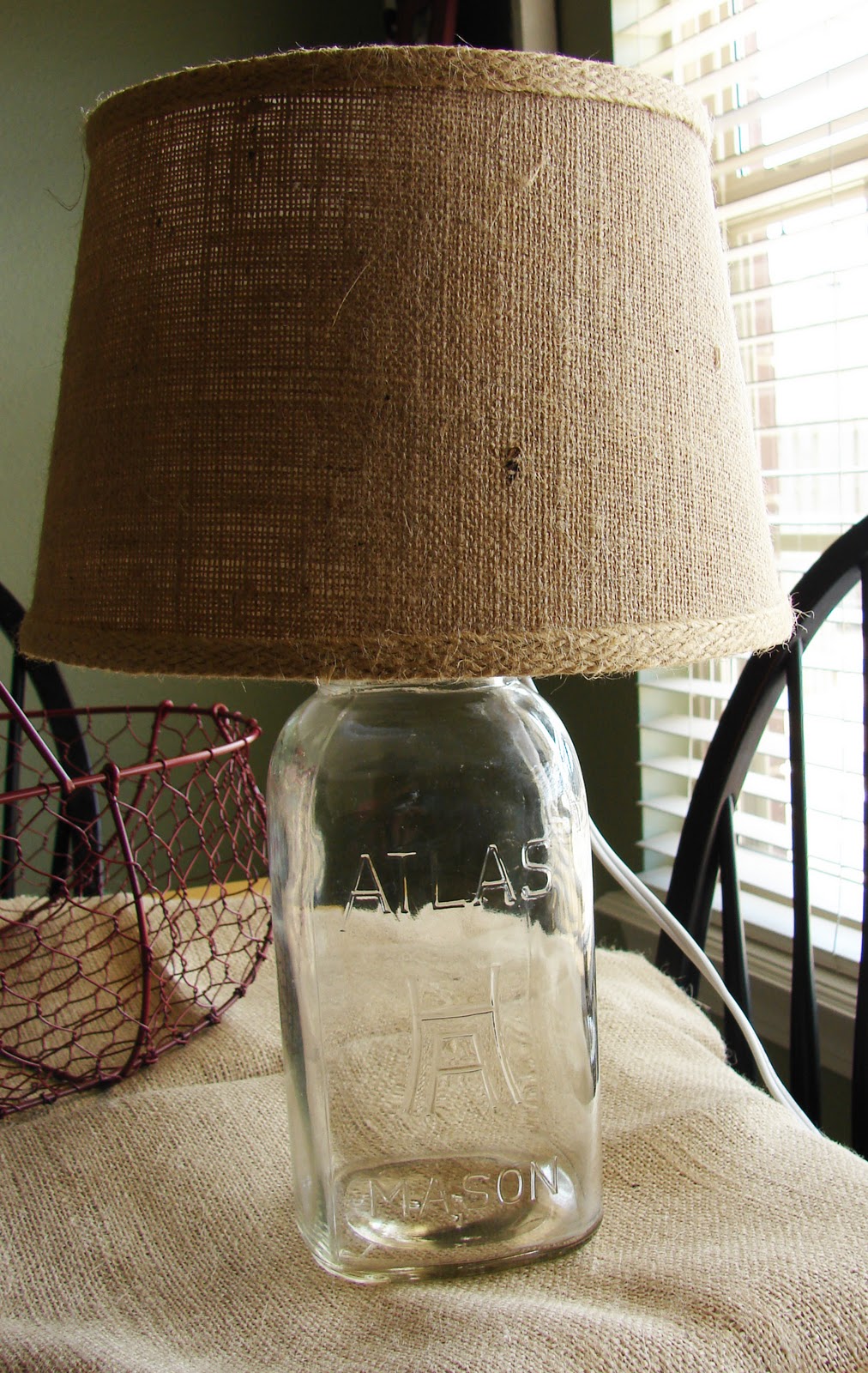 Need lamp? Upcycle a mason jar in to a cool lamp is easier than you think!
Check out the tutorial at: redberrybarn.blogspot.com
6. Make Mason Jar Soap Dispensers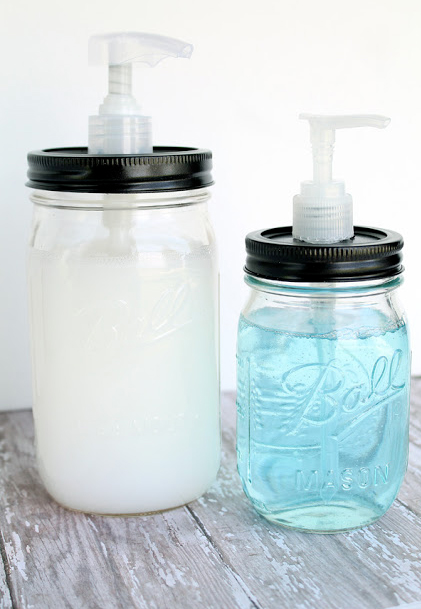 Attach a pump to a mason jar for a perfectly beautiful DIY soap dispenser.
Instructions: lovegrowswild.com
7. Glass Jar Frames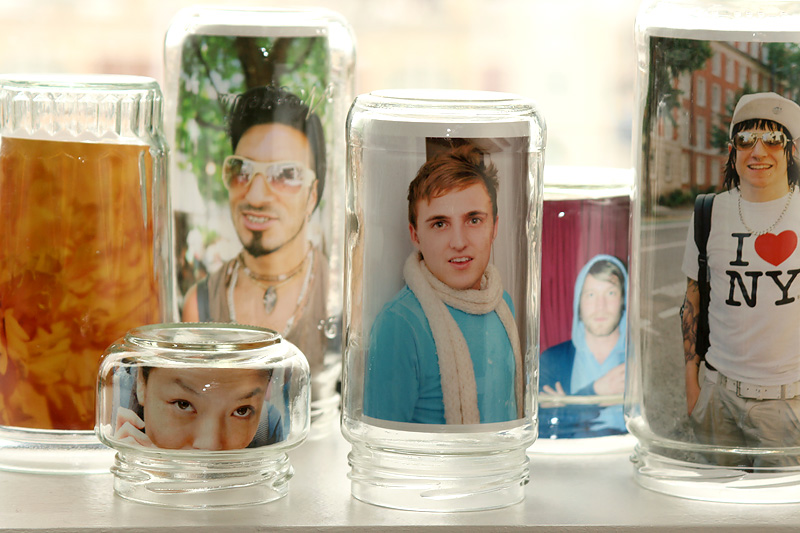 They are perfect for displaying family photos too!
Instructions: content.photojojo.com
8. Make a Hanging Planter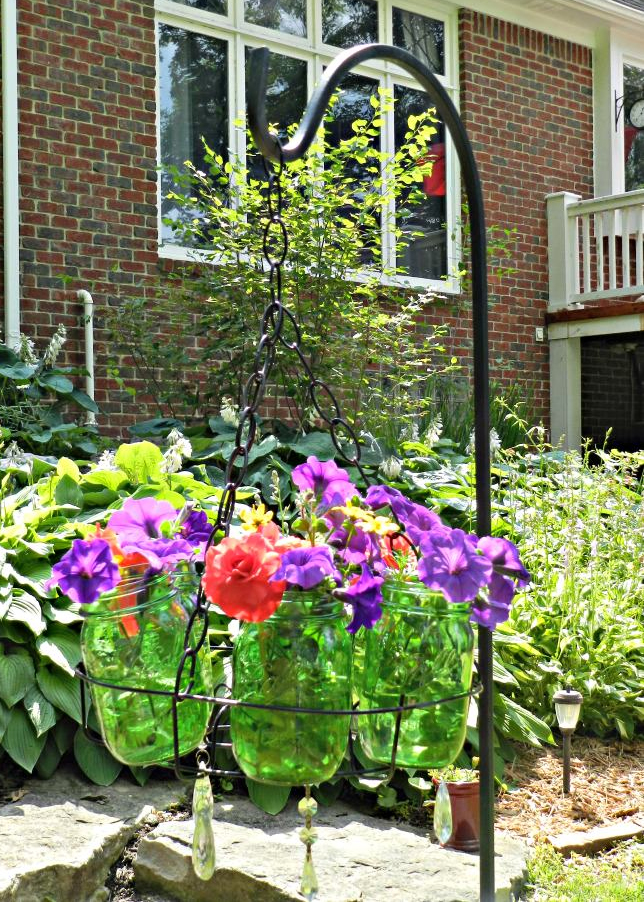 Place five jars in a suspended holder to make a wonderful, functional hanging planter.
Get the Instructions here: redheadcandecorate.com
9. Make Fun Bookends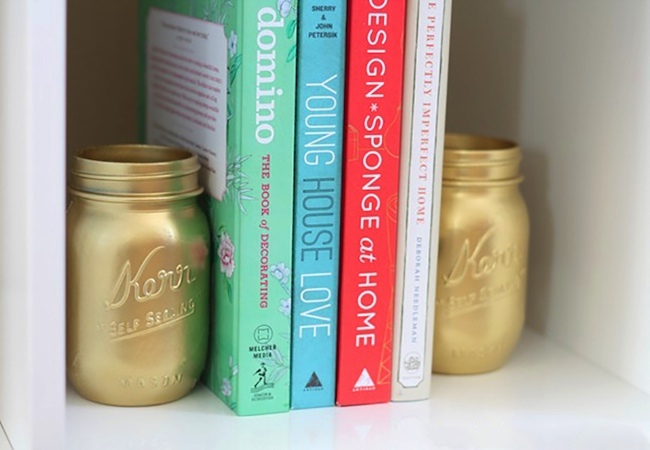 Upcycle mason jars in to beautiful gilded bookends.
Learn more here: bobvila.com
10. Mason Jar Bird Feeder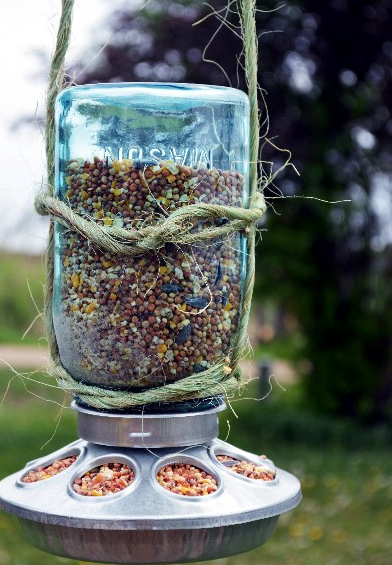 Storing seeds using this method will keep your feathered friends visiting all season long.
Tutorial: littlehouseliving.com
11. Mason jar matchbox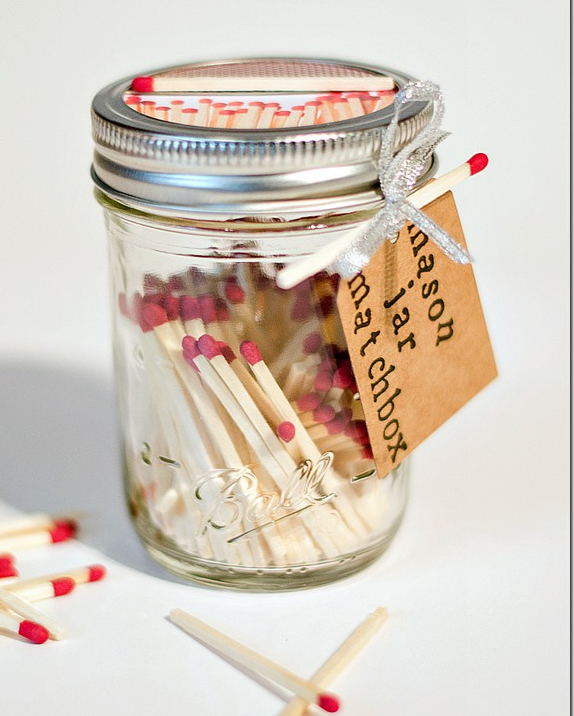 Such a cute idea! I know so many people this would be perfect for…
Get the full tutorial here: itallstartedwithpaint.com
12. Mason jar bathroom storage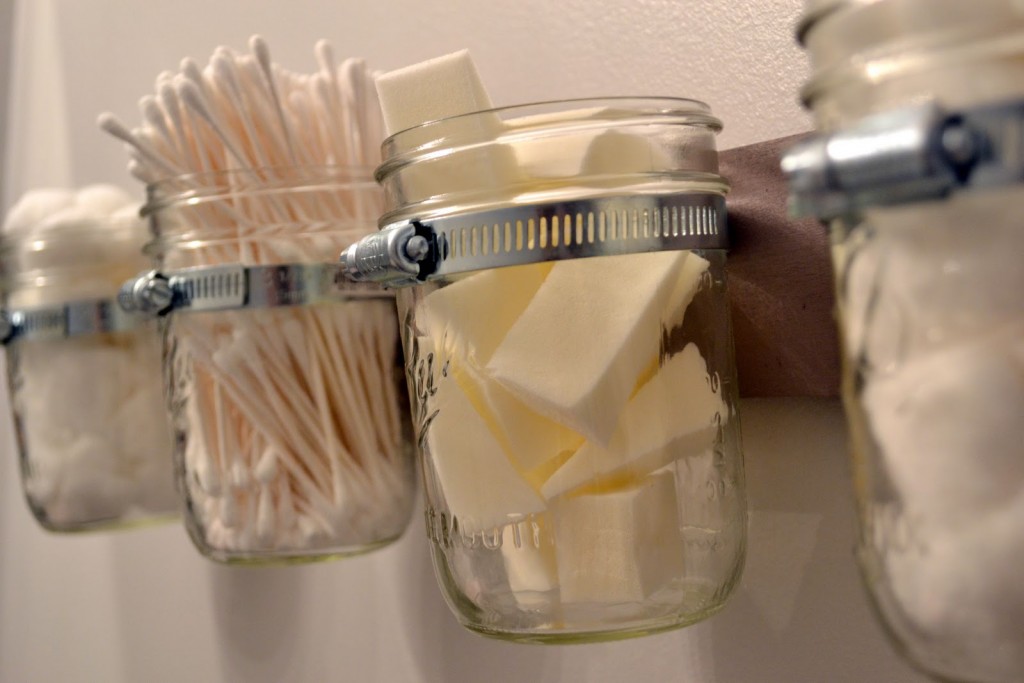 This easy DIY project will show you how to mount the jars to the wall to organize your bags of cotton balls and other odds and ends.
Get the full instructions here: lizmarieblog.com
13. Mason Jar Wall Planter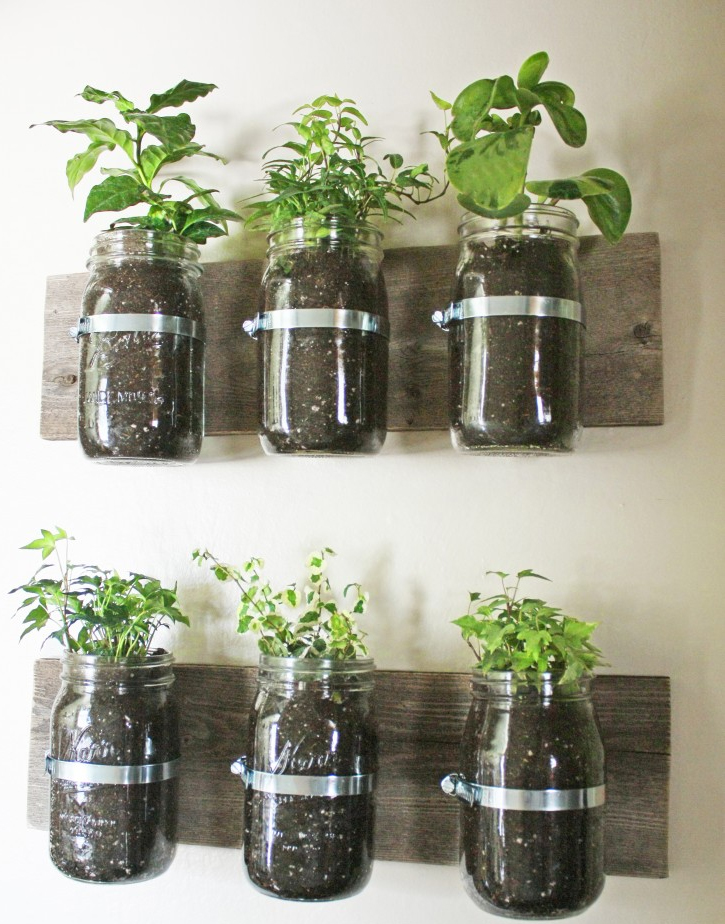 It would make a wall so fresh! via Not Just a Housewife
Get the Tutorial here: notjustahousewife.net
14. Create a Chandelier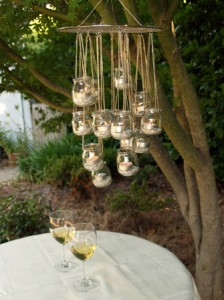 Using a few recycled materials and some tea lights, you can create an attractive, energy-efficient, glass chandelier. Make one and hang above table.
Full Instructions here: popsugar.com
15. Mason Jar Toothbrush Holder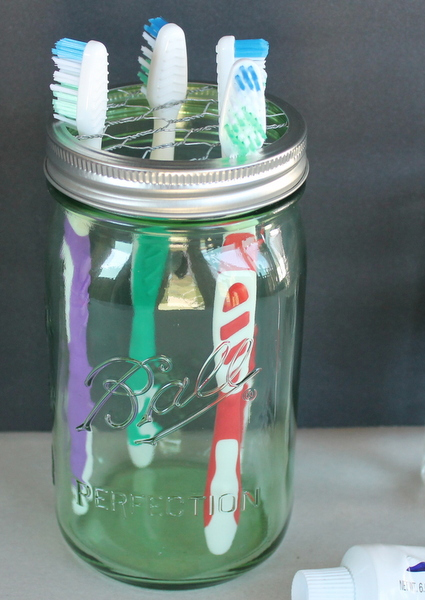 This is really cute idea to keep your toothbrushes organized.
Full Instructions: thecountrychiccottage.net