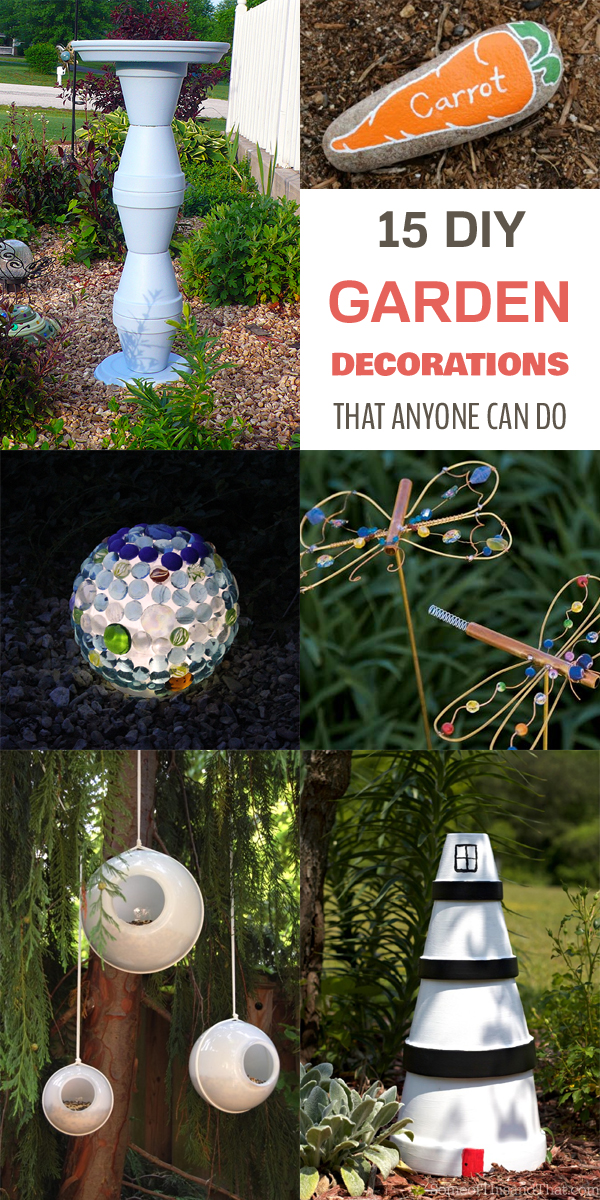 One of the easiest way to decorate your outdoor space on a budget is to create your own decorations. Homemade garden decorations are so much more fun than anything you can buy at the store because they are unique and personal to your taste.
Below, we present you some of our favorite ideas for homemade garden decorations that will immediately beautify every garden. Whether your garden has a vintage vibe, or looks more traditional, you are sure to find projects that fit your style.
Be sure to click on the links below each photo for great tutorials and more information.
1. Beaded Wind Chime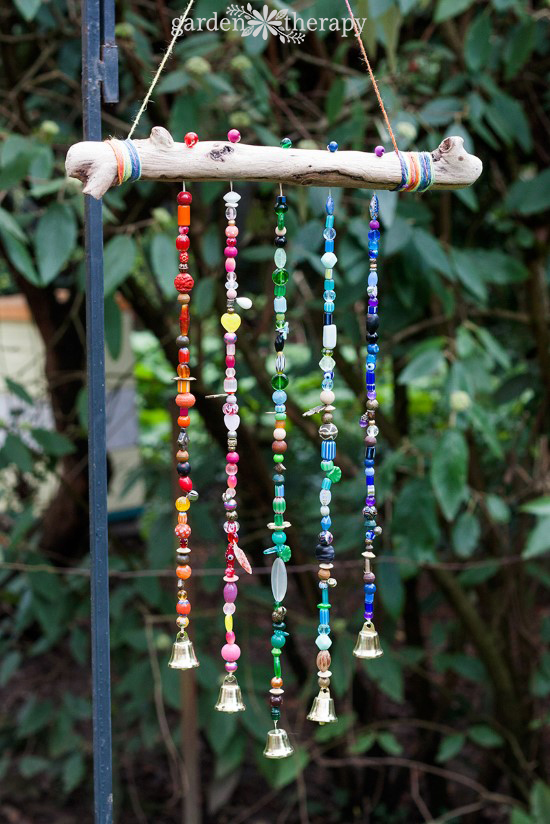 Tutorial via Garden Therapy
2. Flower Pot Fairy Garden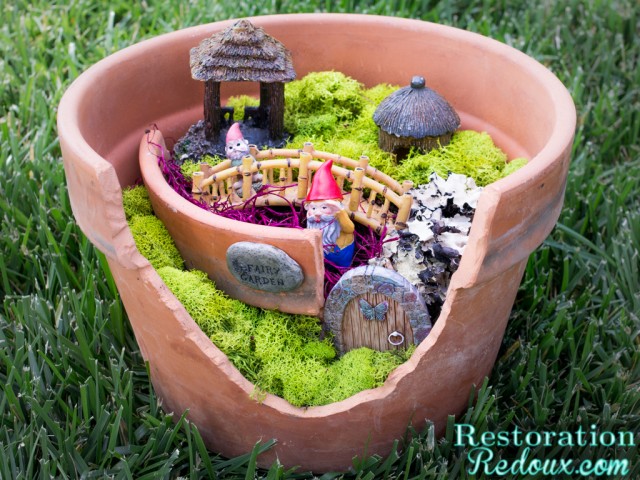 Tutorial via Restoration Redoux
3. Garden Gazing Ball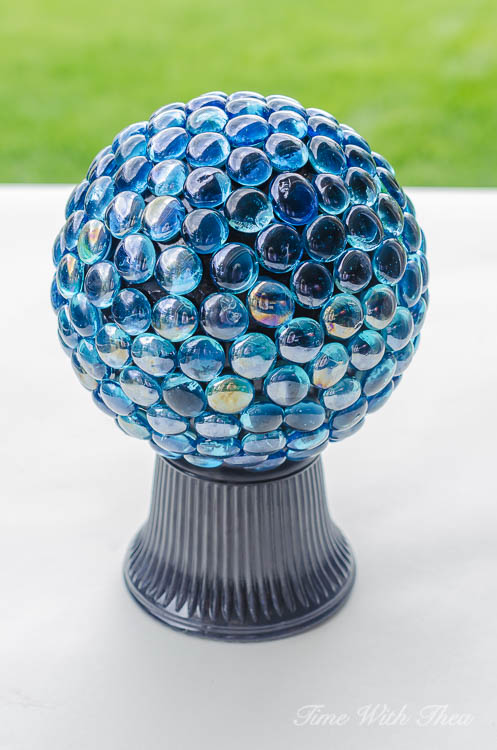 Tutorial via Time with Thea
4. Painted River Rock Garden Markers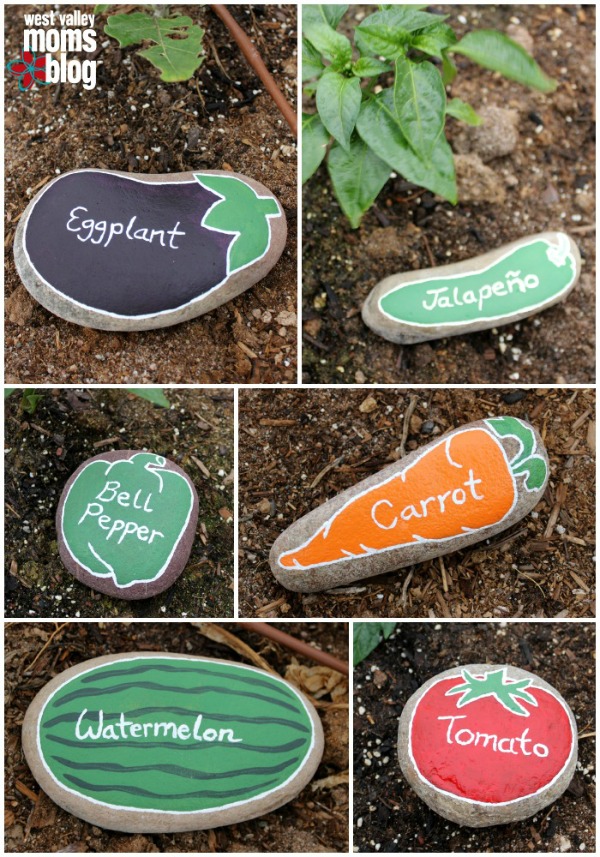 Tutorial via West Valley Moms Blog
5. Adorable DIY Flower Pot Animals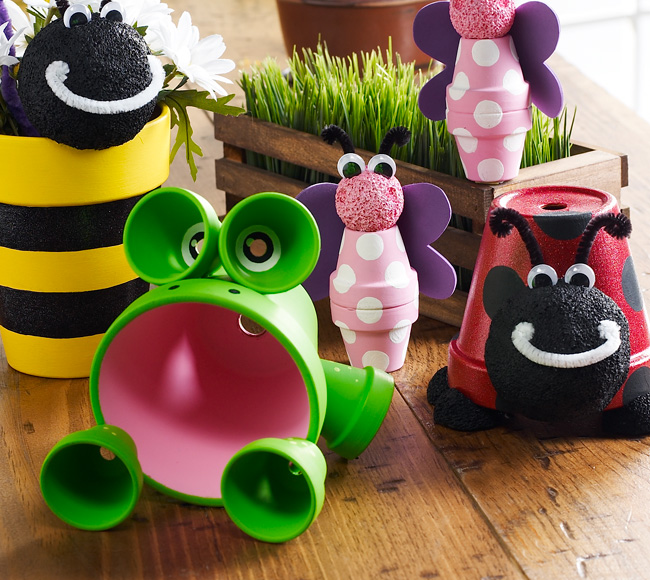 Tutorial via Plaid Online
6. Painted Stone Bugs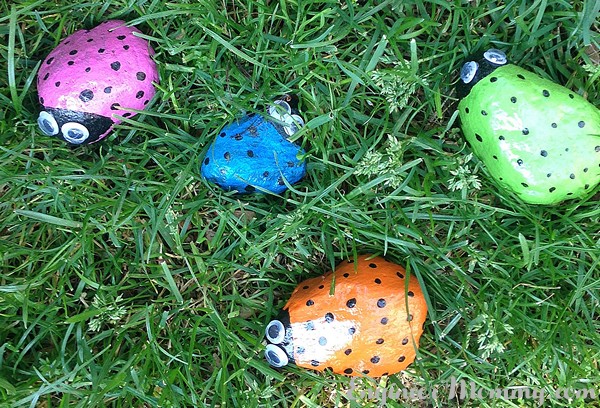 Tutorial via Engineer Mommy
7. Cute Aluminum Wire Wrapped Snail with Colorful Seed Beads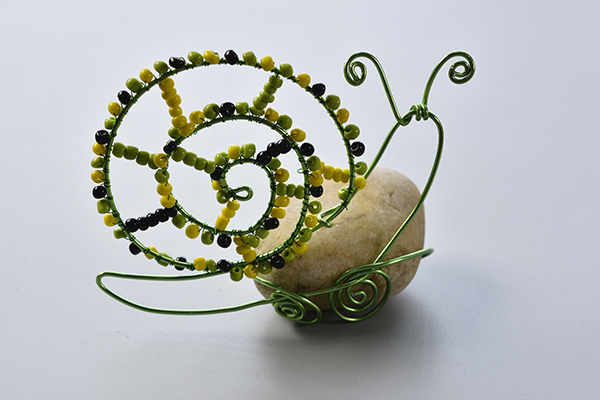 Tutorial via PandaHall
8. Transform a Thrift-Store Horn into an Eye-Catching Wind Chime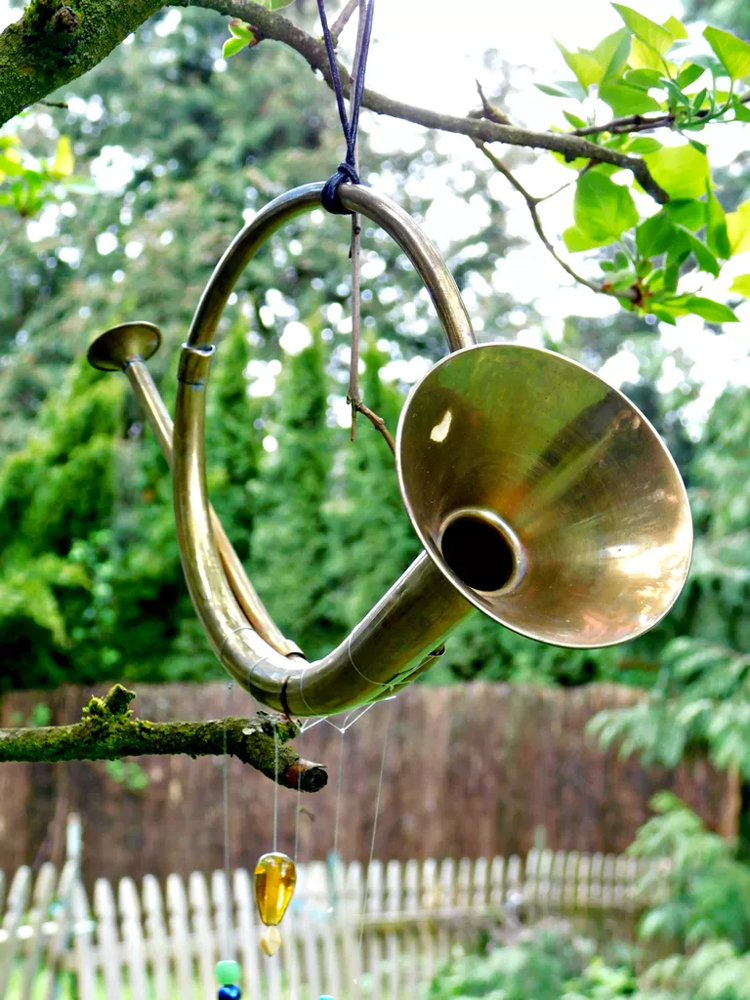 Tutorial via Crafty Little Gnome
9. Lamp Globe Birdfeeders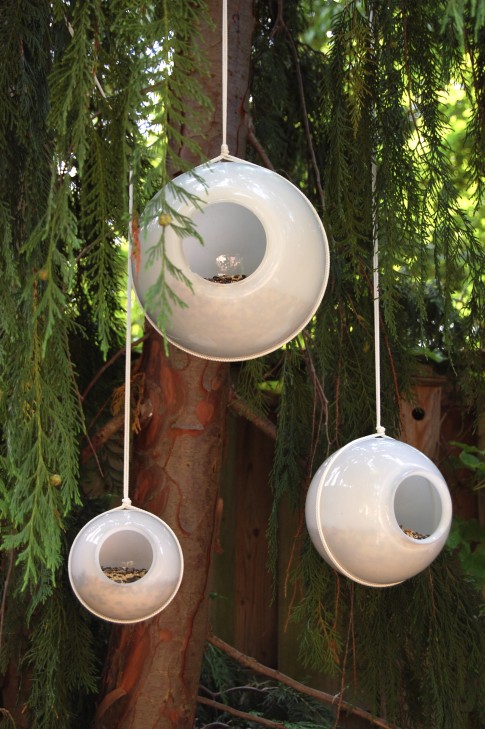 Tutorial via The Art of Doing Stuff
10. Clothespin Sunflower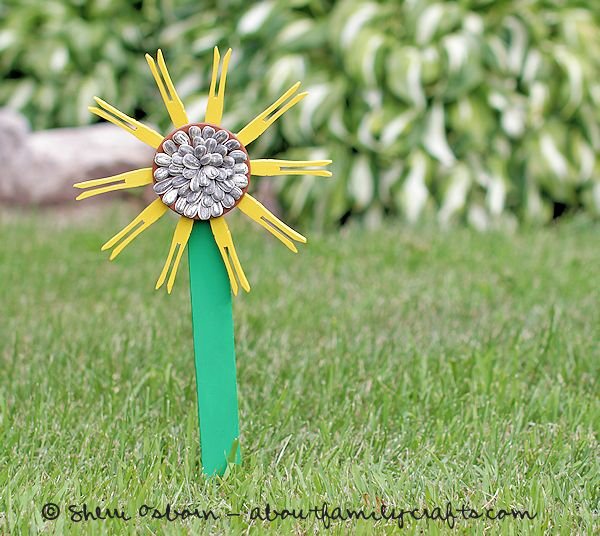 Tutorial via About Family Crafts
11. DIY Glowing Garden Ball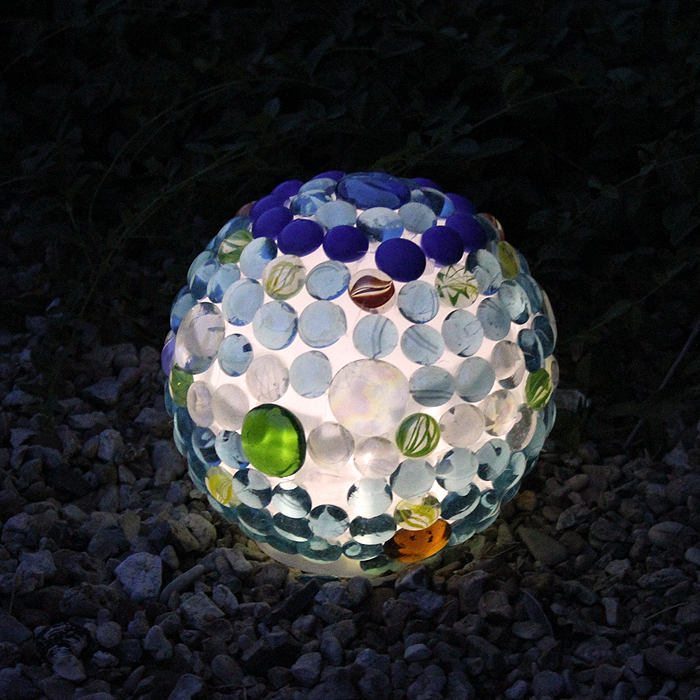 Tutorial via We Made That
12. Hubcap Flowers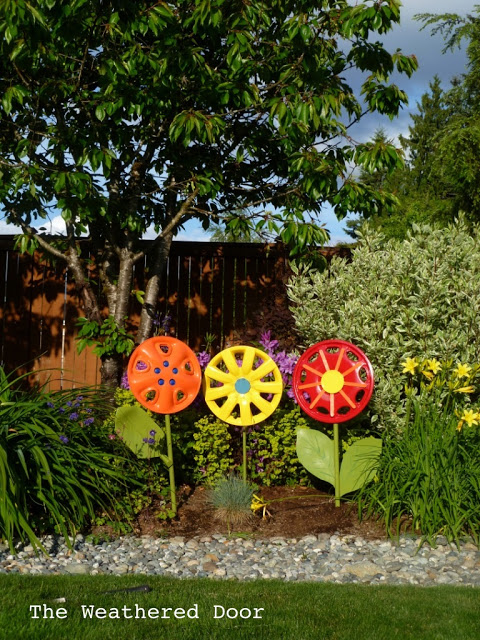 Tutorial via The Weathered Door
13. Lighthouse Lawn Ornament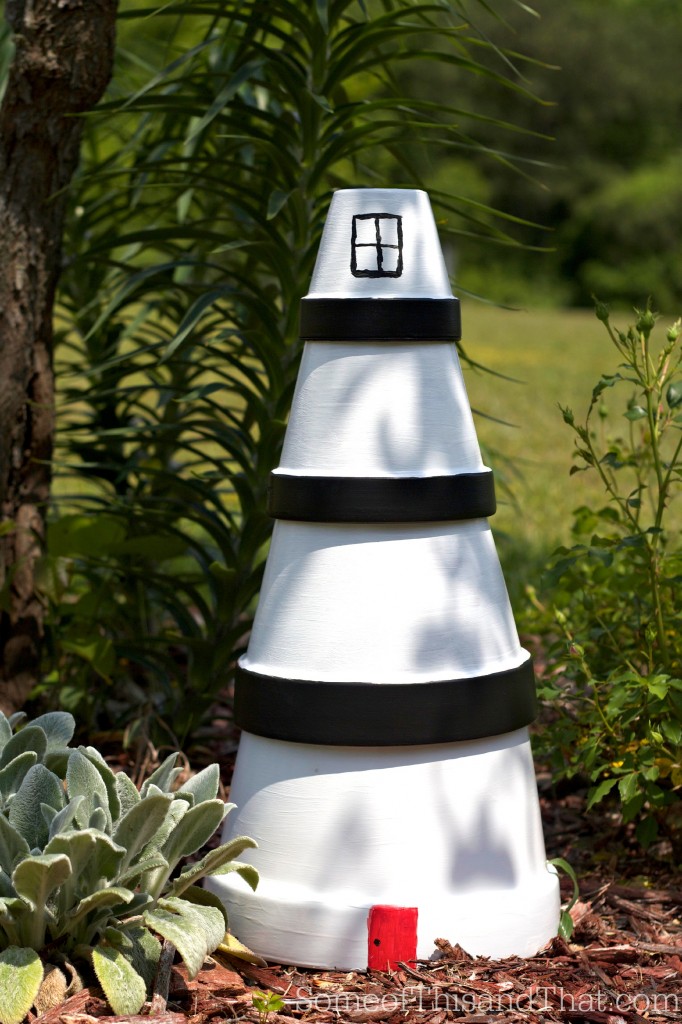 Tutorial via Some of This and That
14. Dragonfly Garden Art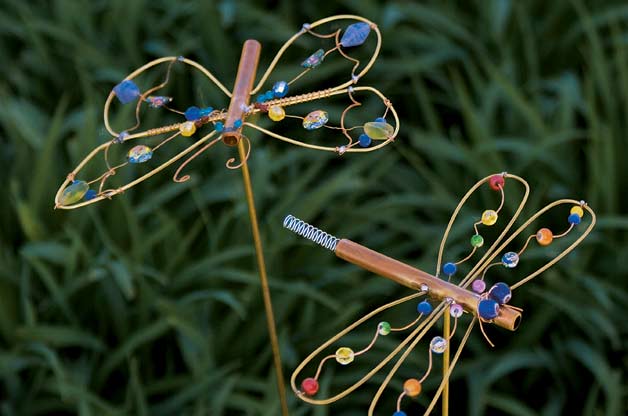 Tutorial via Birds & Blooms
15. DIY Clay Pot Bird Bath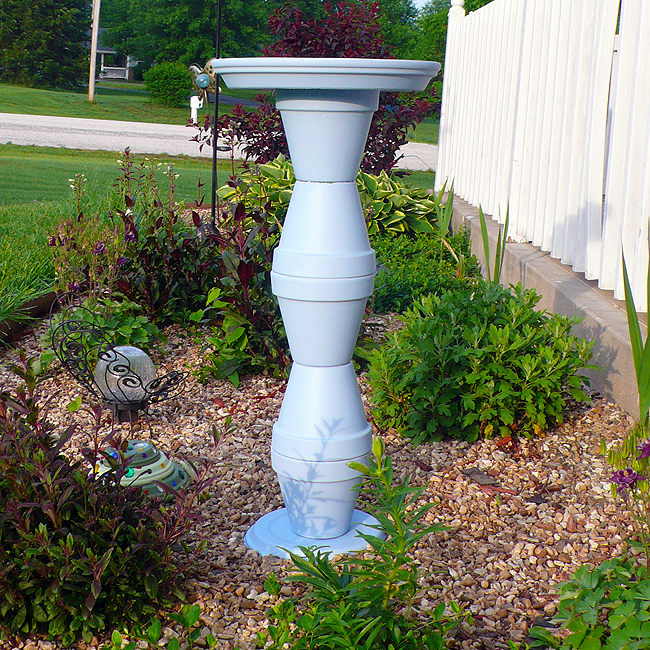 Tutorial via We Made That