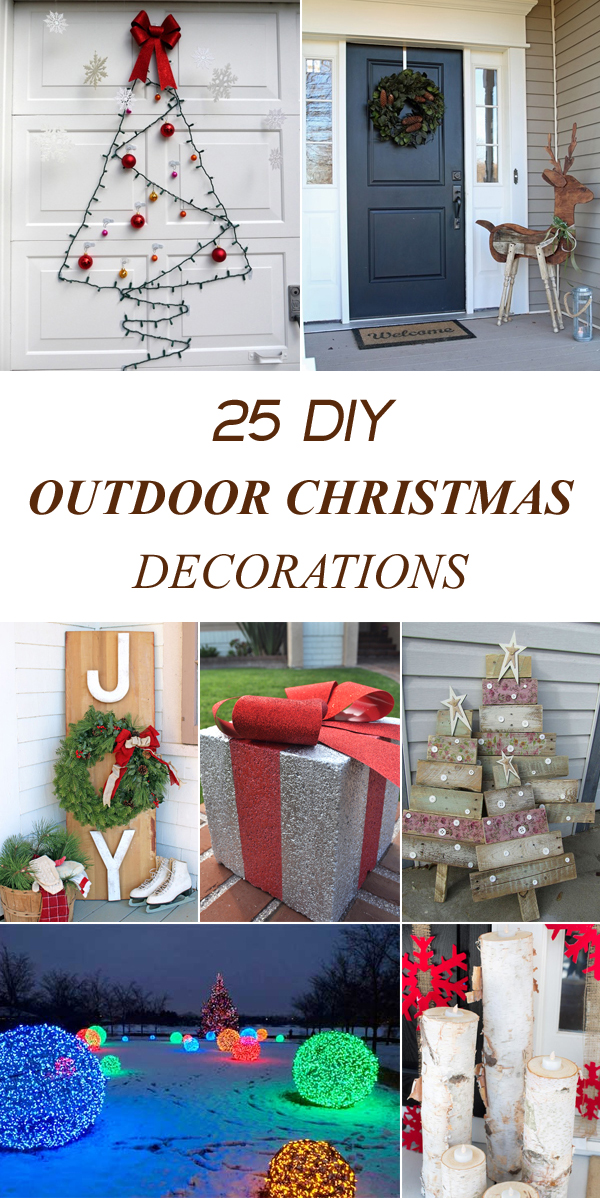 Decorating the outside of your home is just as important as decorating the inside of your home, so make it beautiful!
Although outdoor Christmas decorations can be pricey, DIY solutions come in handy for those on a tight budget. If you are a fan of DIY projects and feeling crafty, here we have listed 25 exciting outdoor decoration projects that will help you get ready for the holidays on a budget and in style.
1. Turn Wire Baskets into a Fairy Light Globe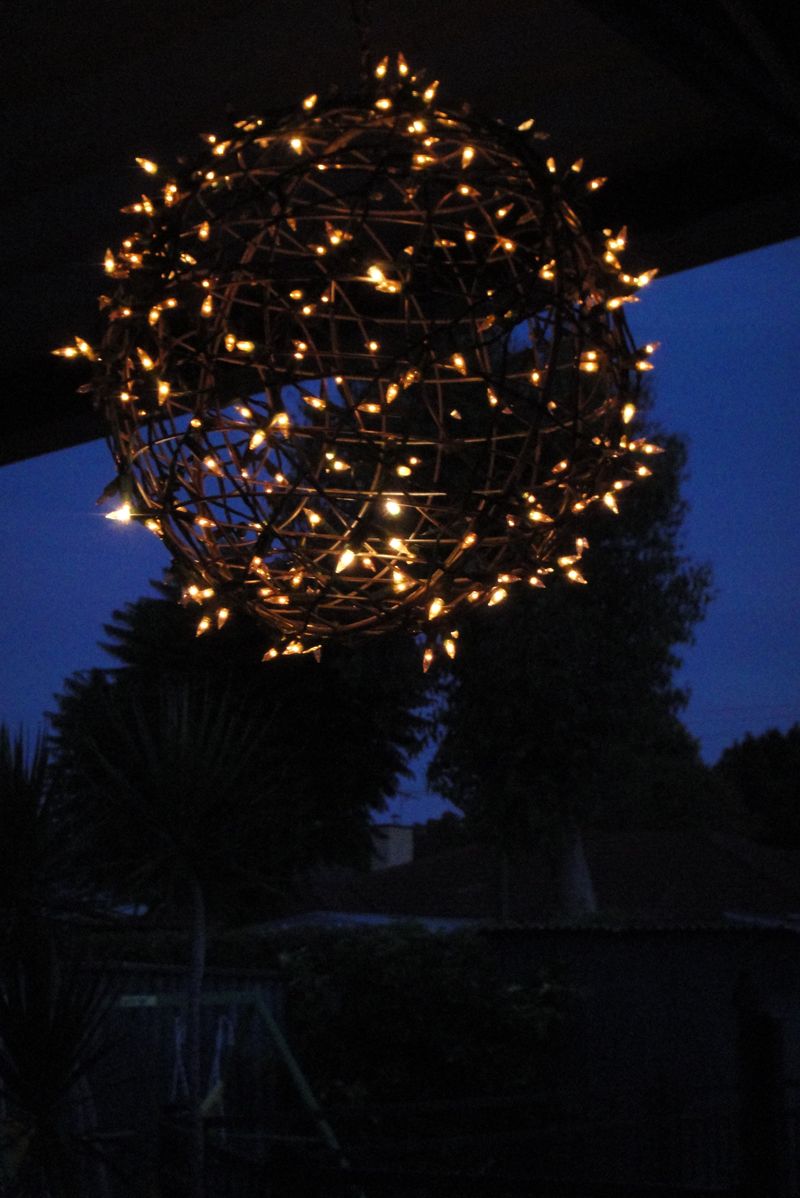 Tutorial via From The Blue Shed
2. Beer Bottle Christmas Lights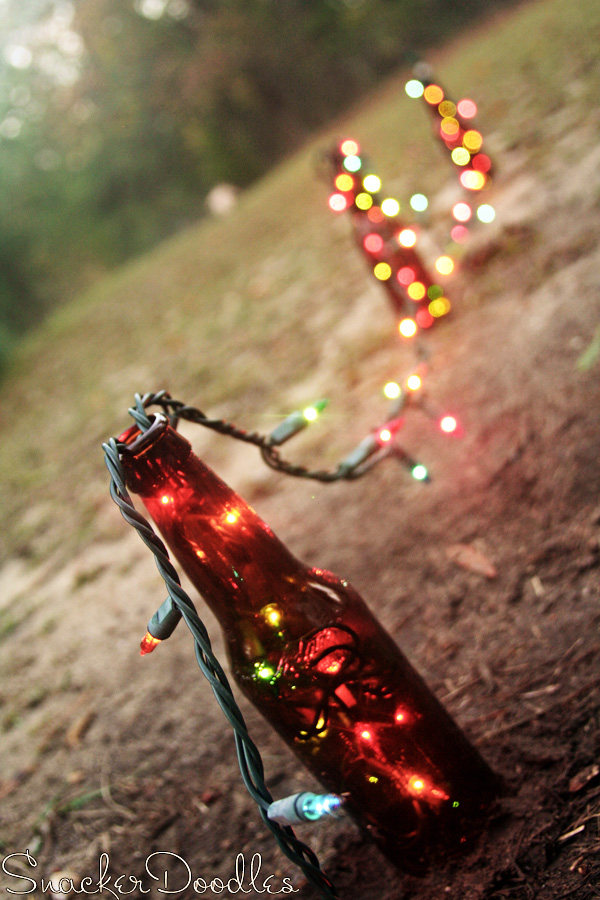 Tutorial via SnackerDoodles
3. Terra Cotta Snowman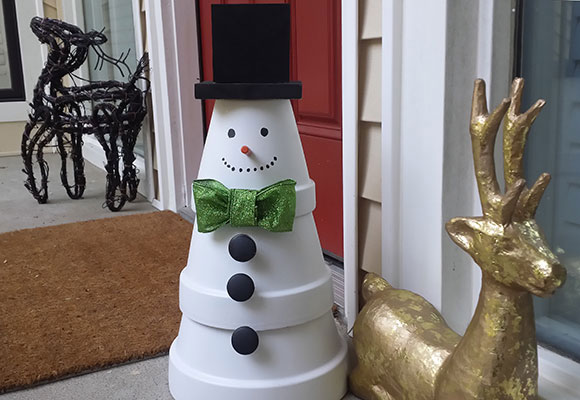 Tutorial via The Home Depot
4. Decorate Trees with Birdseed Ornaments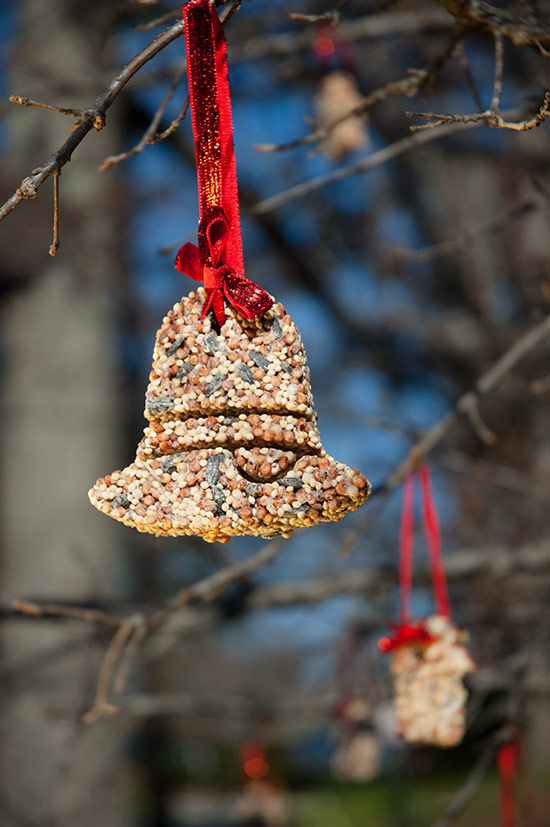 Tutorial via Knuckle Salad
5. Bucket of Snowballs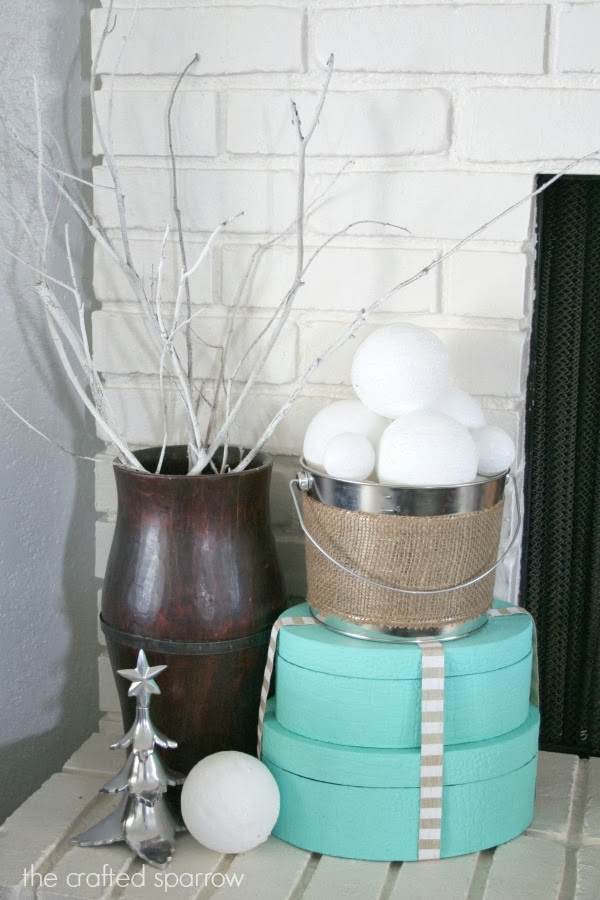 Tutorial via The Crafted Sparrow
6. Christmas Light Balls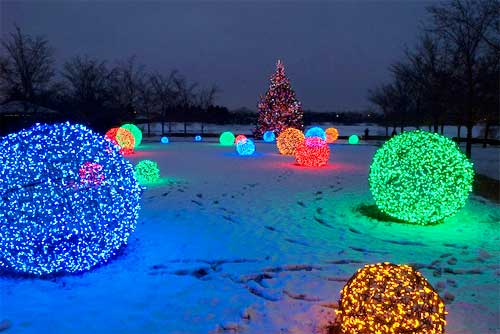 Tutorial via Christmas Lights etc.
7. Pallet Wood Christmas Trees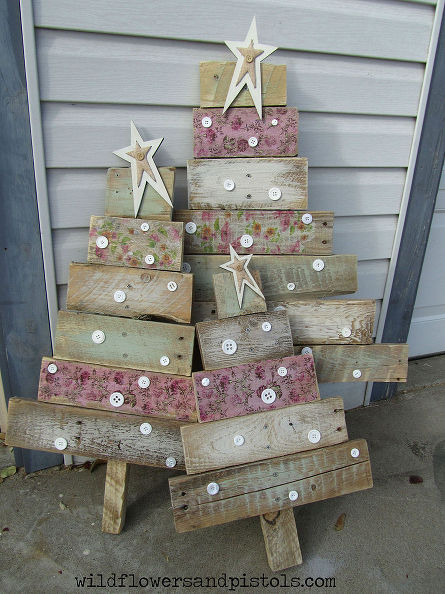 Tutorial via Wildflowers & Pistols
8. Giant Christmas Ornaments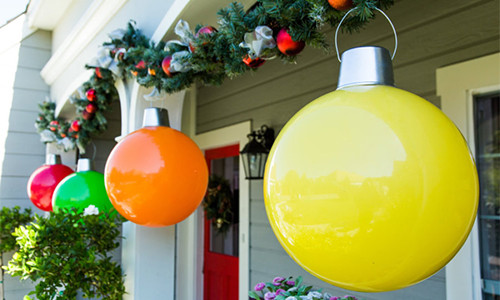 Tutorial via Hallmark Channel
9. Candy Canes Made from PVC Pipe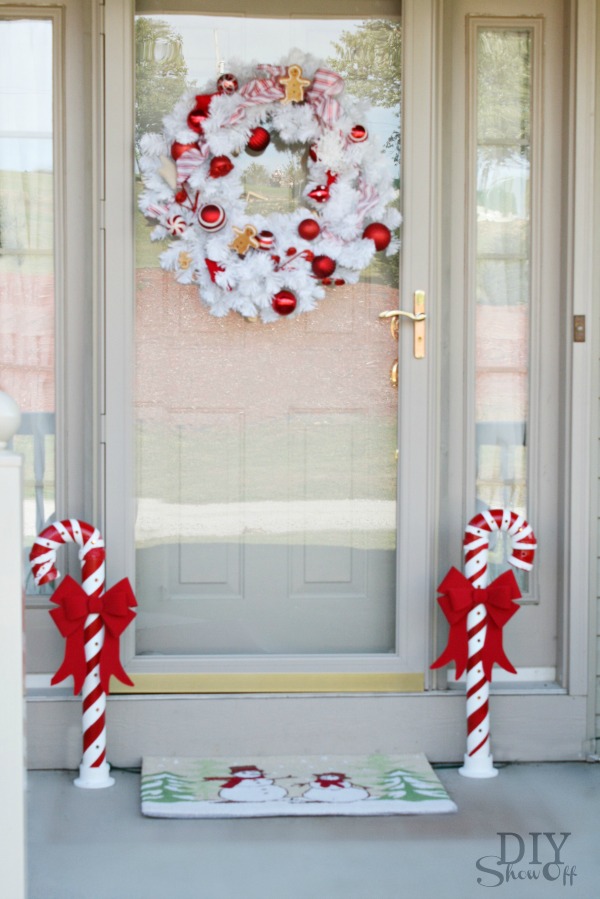 Tutorial via DIY Show Off
10. Grapevine Lighting Balls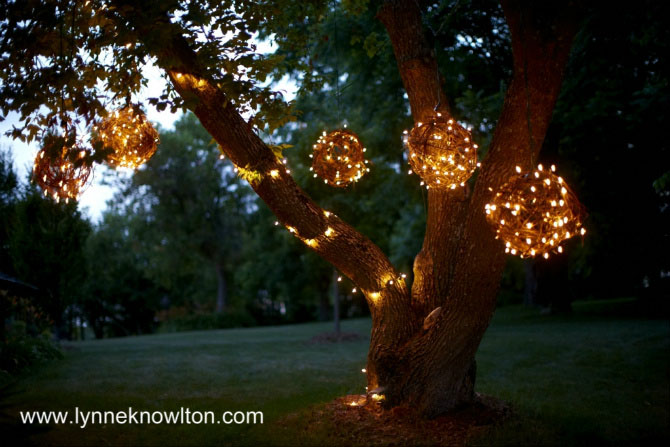 Tutorial via LynneKnowlton
11. Make an Outdoor Wreath with Old Skates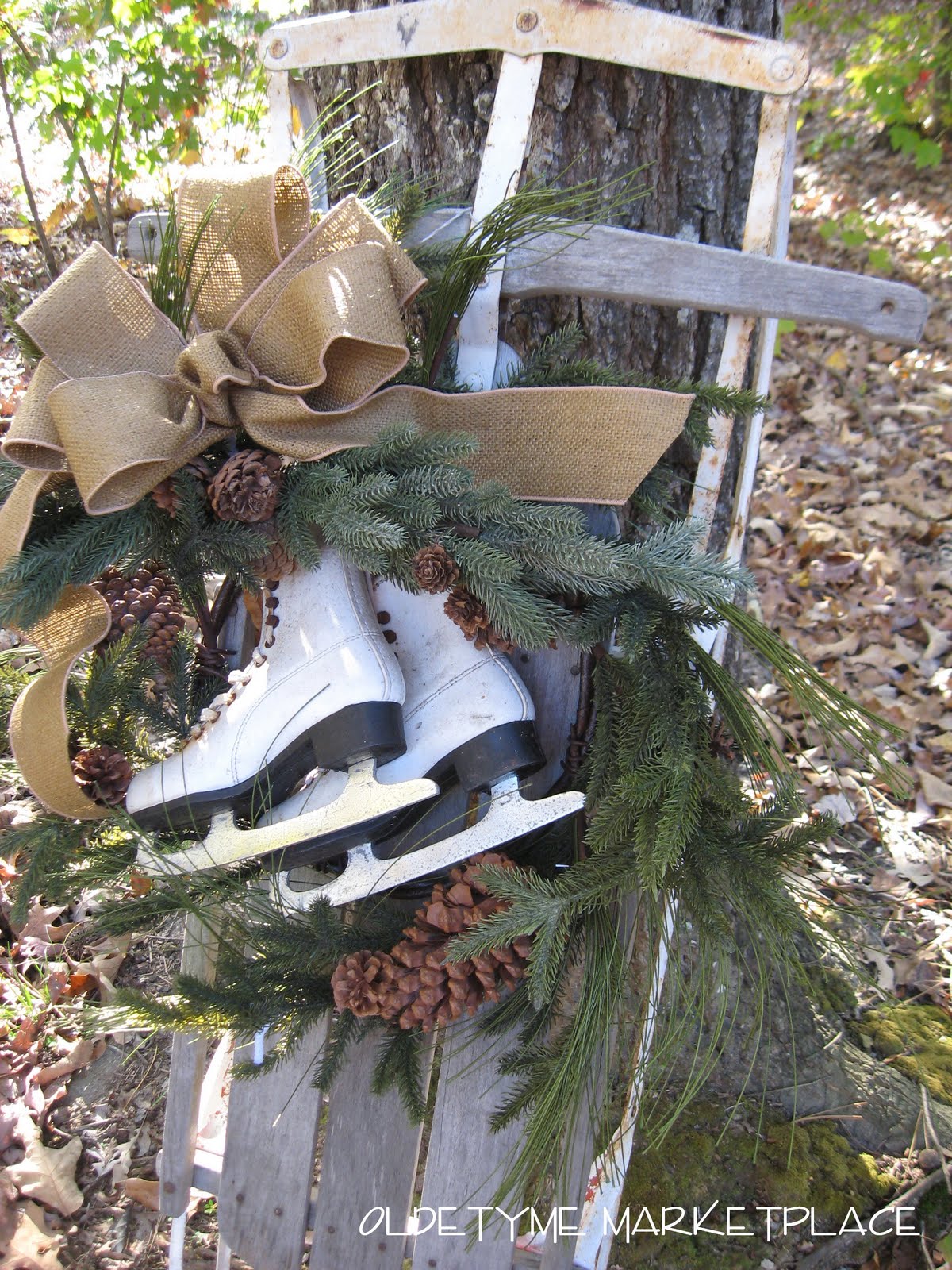 12. Make Your own Outdoor Starry Lights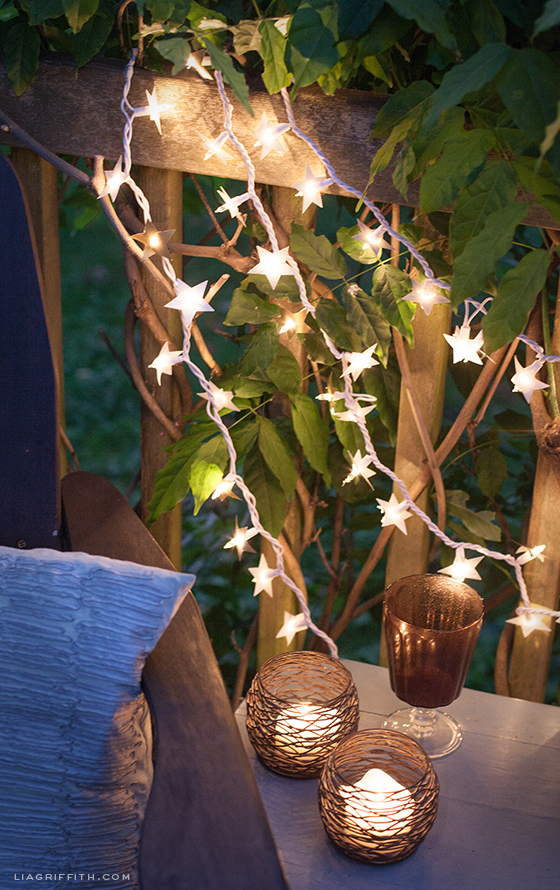 Tutorial via Lia Griffith
13. Yardstick Christmas Star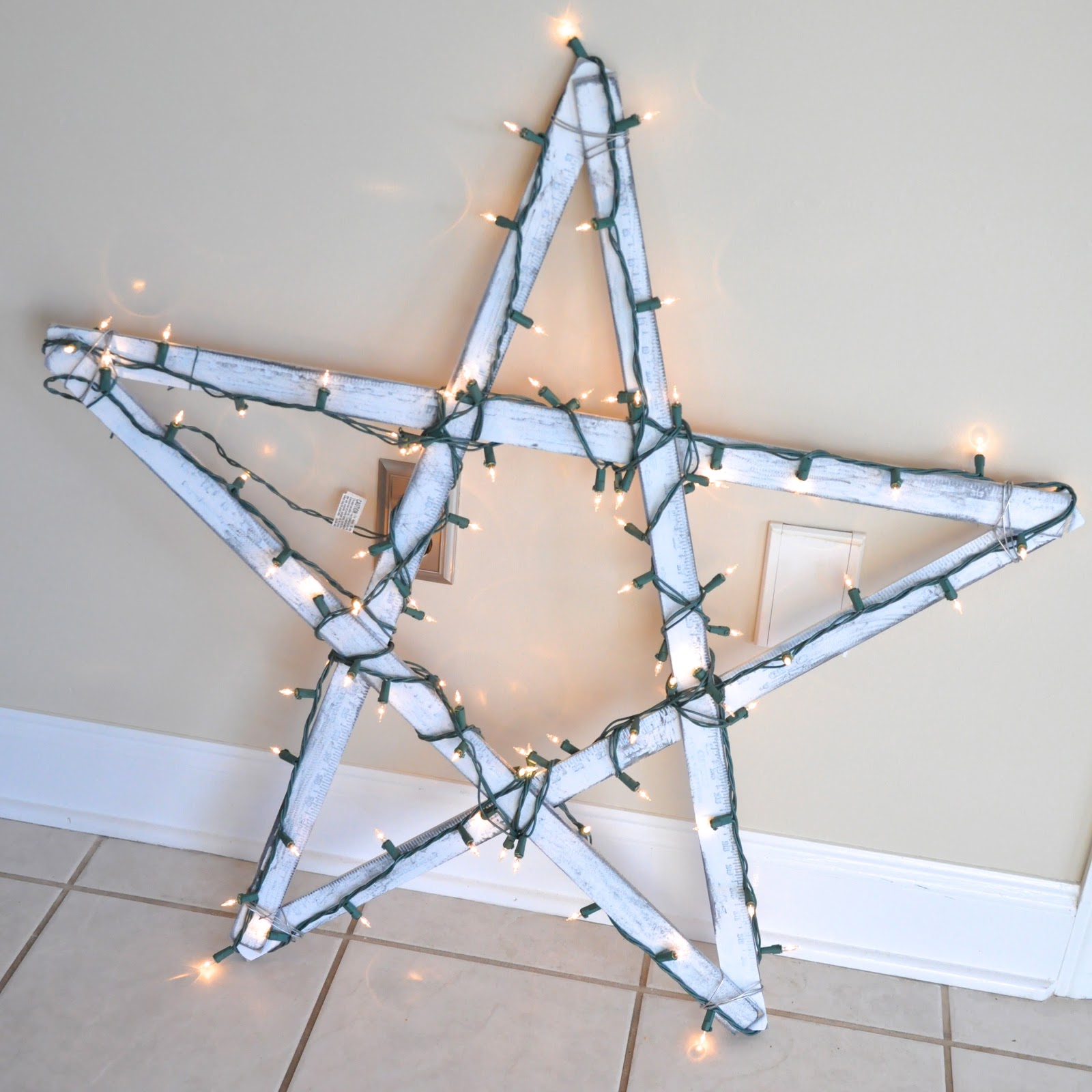 Tutorial via Little Bit Funky
14. Cement Block Christmas Presents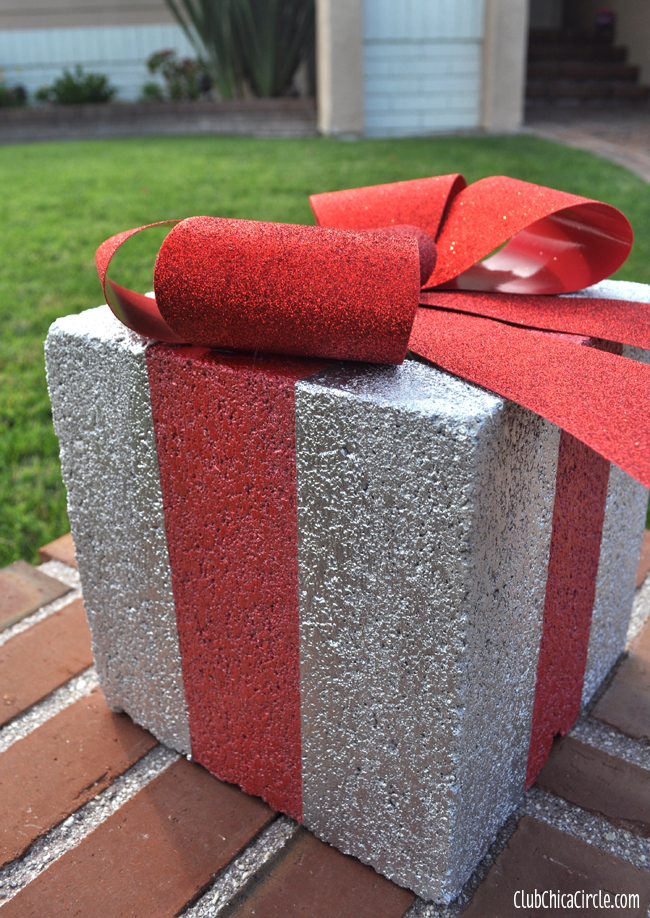 Tutorial via Chica Circle
15. Big Snowflake Streamers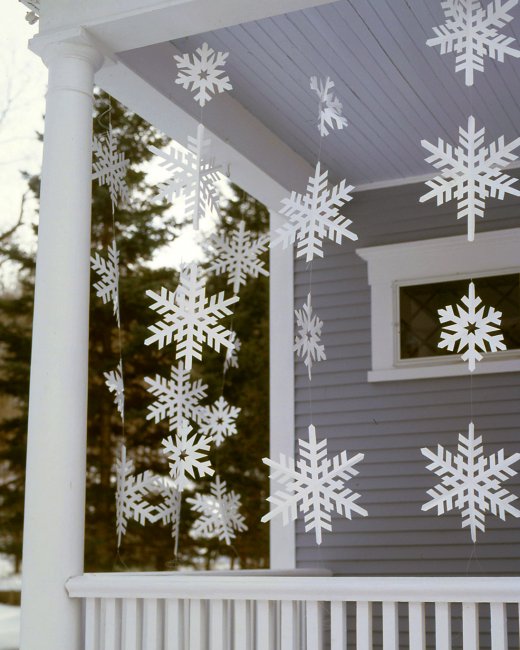 Tutorial via Martha Stewart