Try something different this year and decorate your holiday tree with ornaments you and your family create.
Homemade Christmas ornaments are always my favorite. They are unique and special and a fun activity to get the whole family involved in. DIY ornaments also make great gifts, so create a few extra to give to friends and loved ones.
From rustic and timeless to chic and elegant, we've put together a list of 50 easy homemade Christmas ornaments to dazzle your tree this year.
1. Twiggy Christmas Trees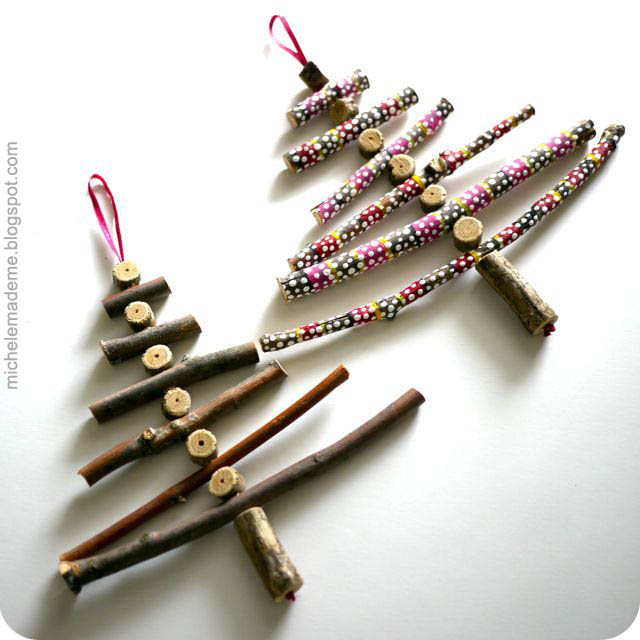 Tutorial via Michele Made Me
2. Sequin Ornaments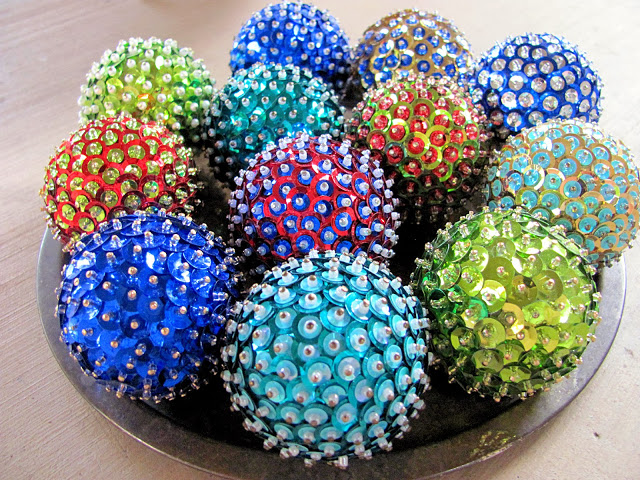 Tutorial via The Peanut Butter Lover
3. Ornaments Made from Homemade Clay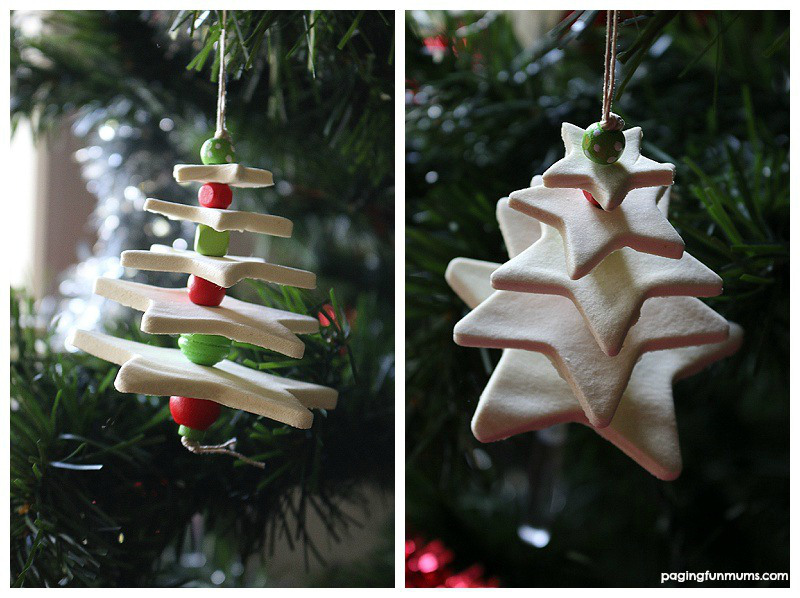 Tutorial via Paging Fun Mums
4. Vintage Inspired Bell Jar Ornaments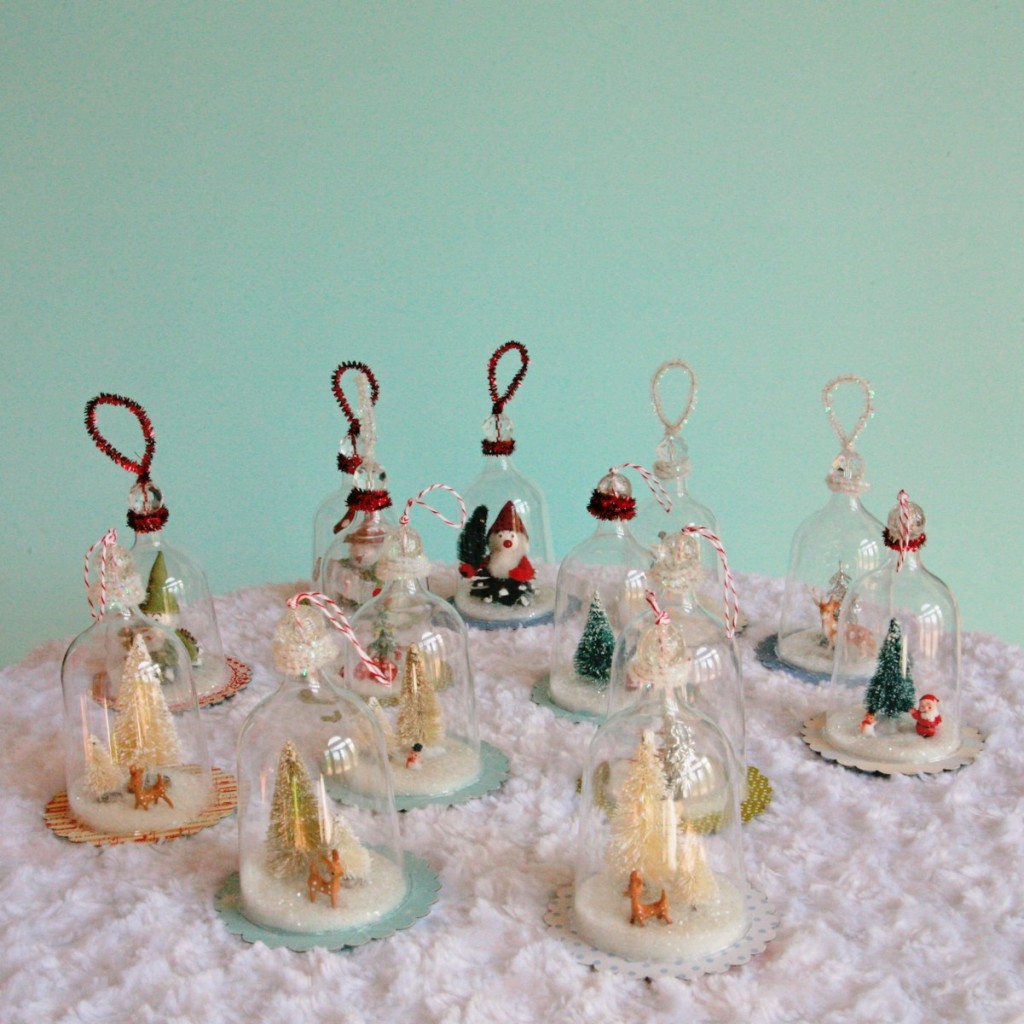 Tutorial via My So Called Crafty Life
5. Vintage Clothespin Snowflakes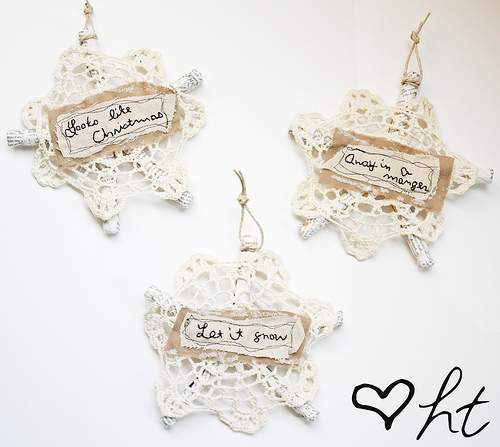 Tutorial via Happy Together
6. Star Ornament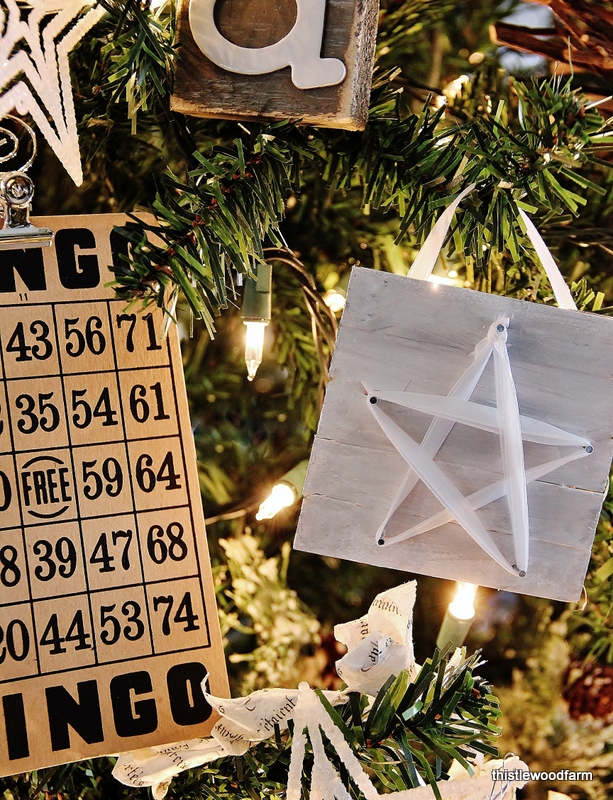 Tutorial via Thistlewood Farms
7. Felt Tree Ornament with Decorative Machine Stitching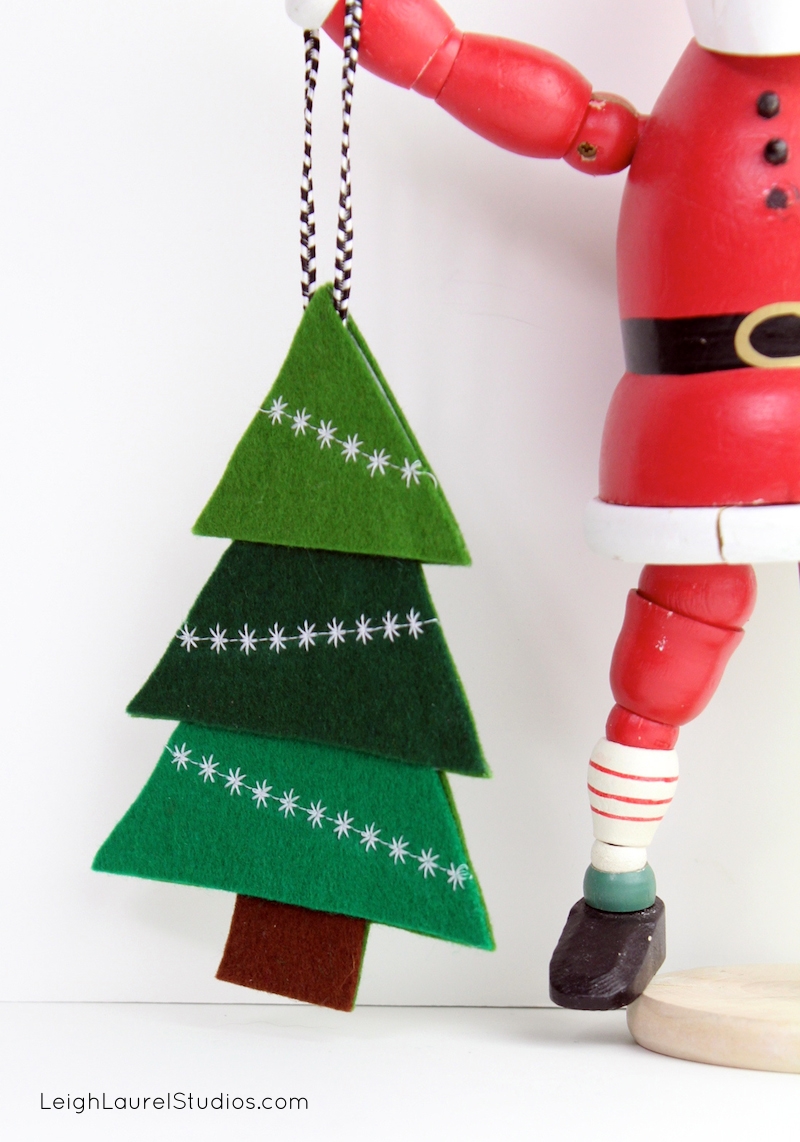 Tutorial via Leigh Laurel Studios
8. Personalized Scrabble Ornaments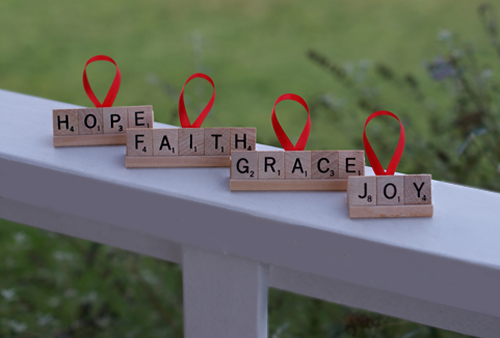 Tutorial via Life Your Way
9. Beaded Christmas Bauble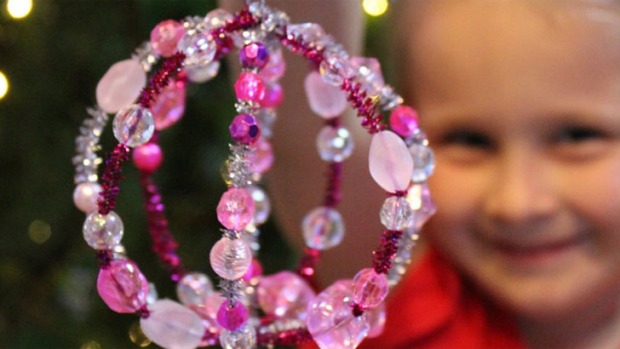 Tutorial via Essential Kids
10. Clothespin Soldier Ornaments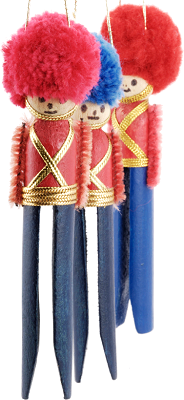 Tutorial via Altogether Christmas
11. Paper Fleur-De-Lis Medallion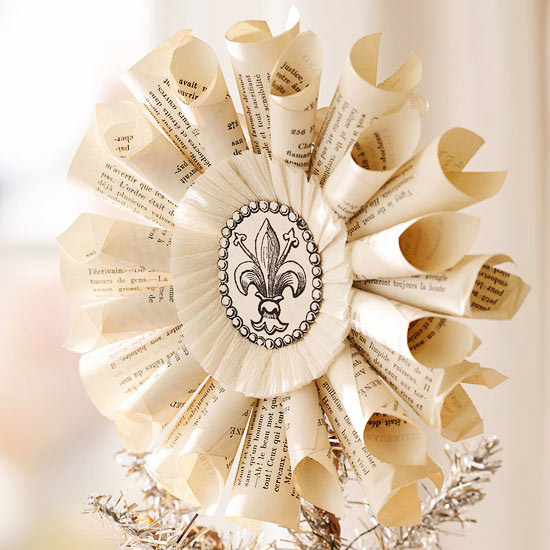 Tutorial via Icraft Daily
12. Santa Hands Christmas Ornaments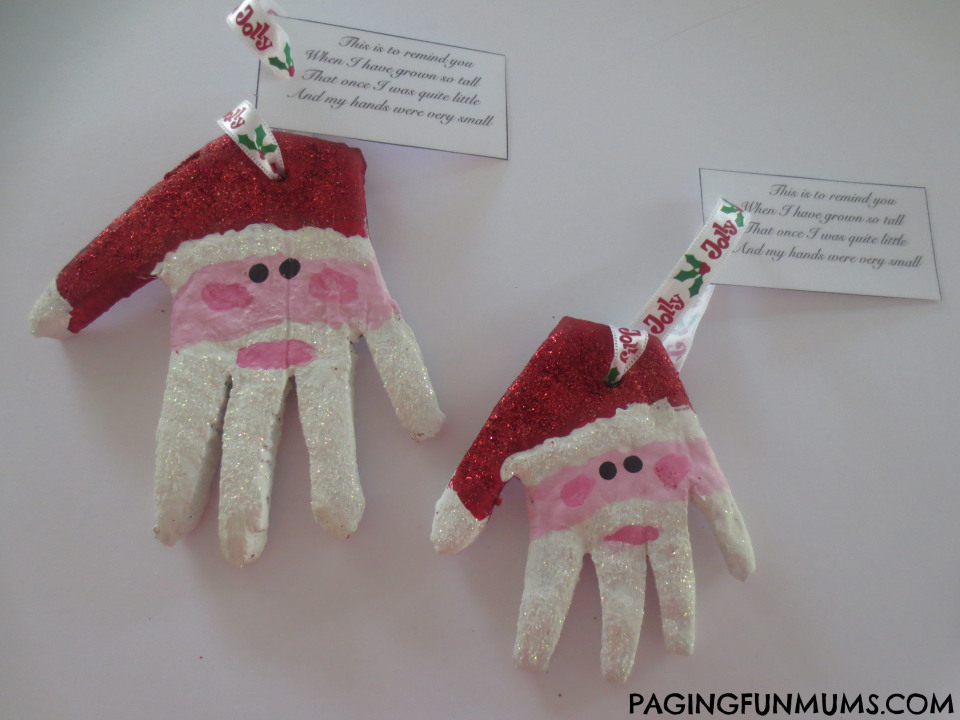 Tutorial via Paging Fun Mums
13. Citrus Wheel Ornaments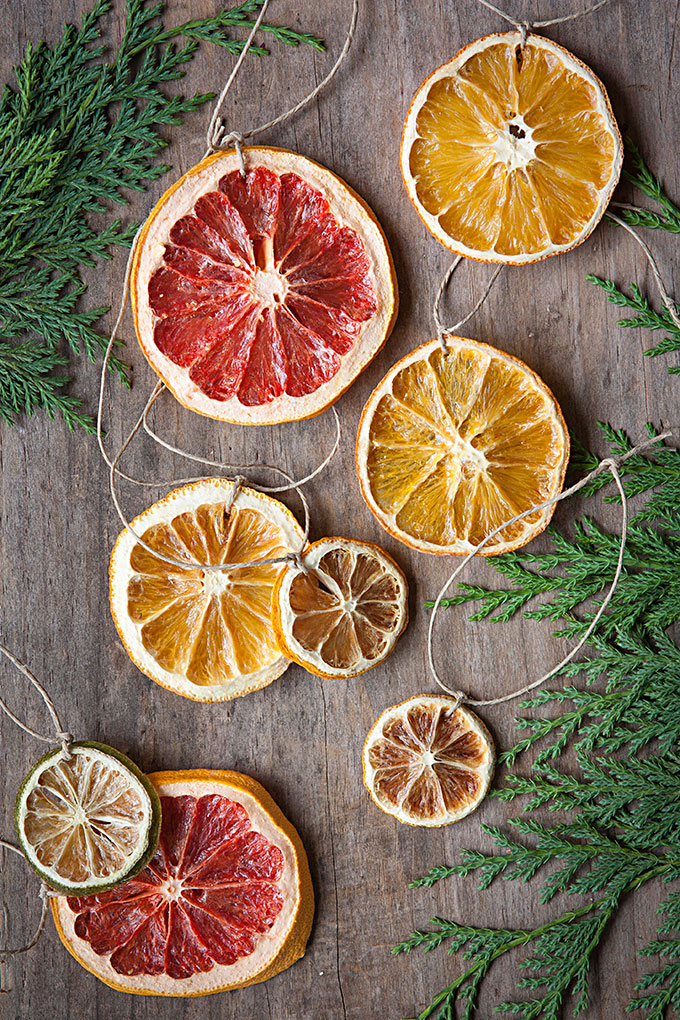 Tutorial via Evermine
14. Use old CD's to Create Beautiful CD Mosiac Baubles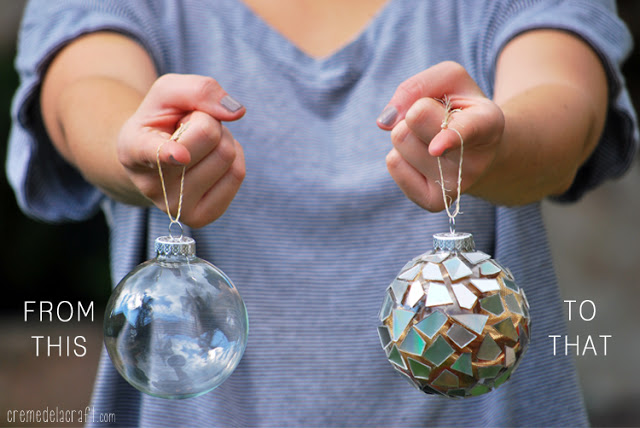 Tutorial via Creme de la Craft
15. Light Bulb Snowman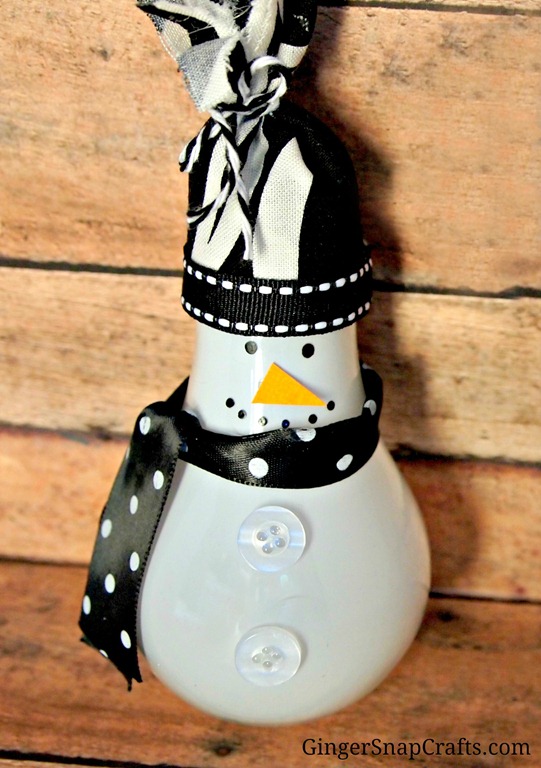 Tutorial via Ginger Snap Crafts
16. Mini Snow Globes Made from Plastic Shot Glasses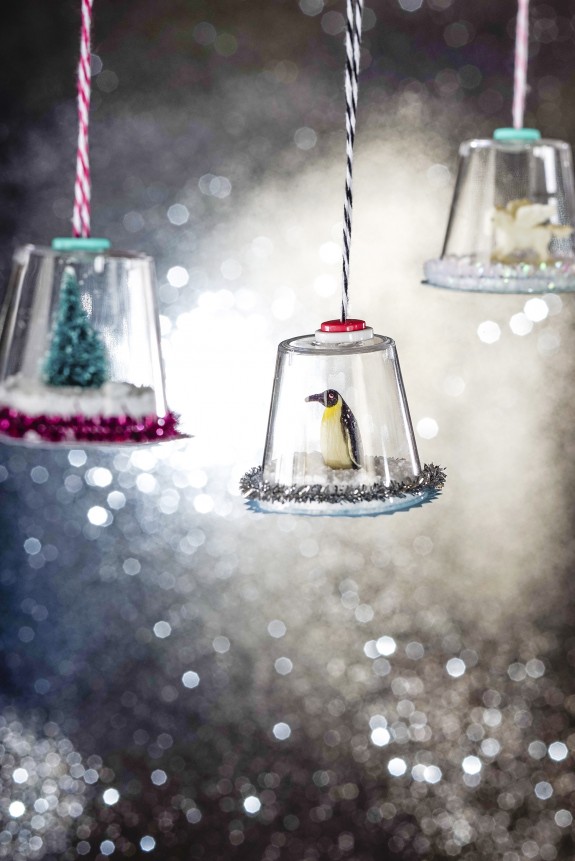 Tutorial via NotQuiteSusie
17. 3D Paper Ornaments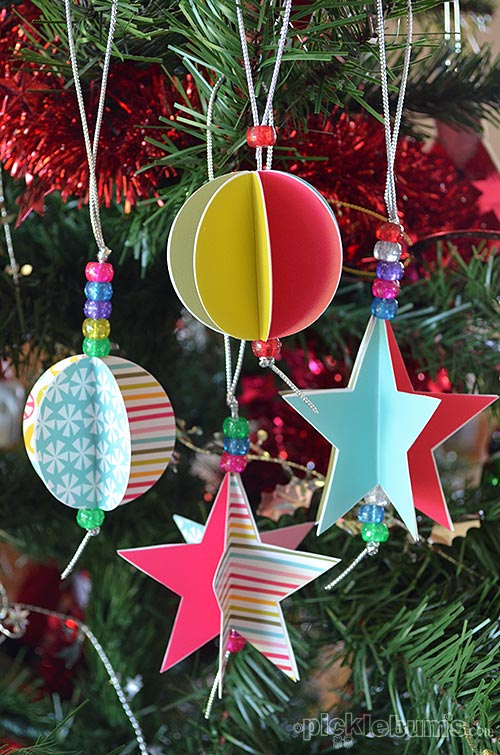 Tutorial via Picklebums
18. Pine Cone Ornament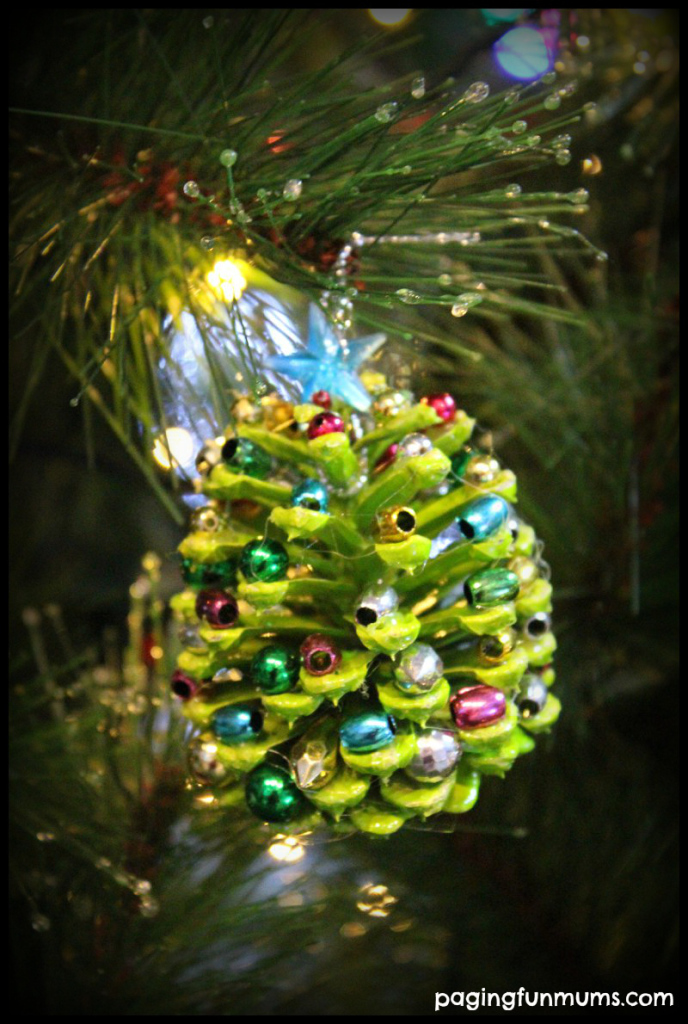 Tutorial via Paging Fun Mums
19. Holiday Shadowbox Ornament with Mini Action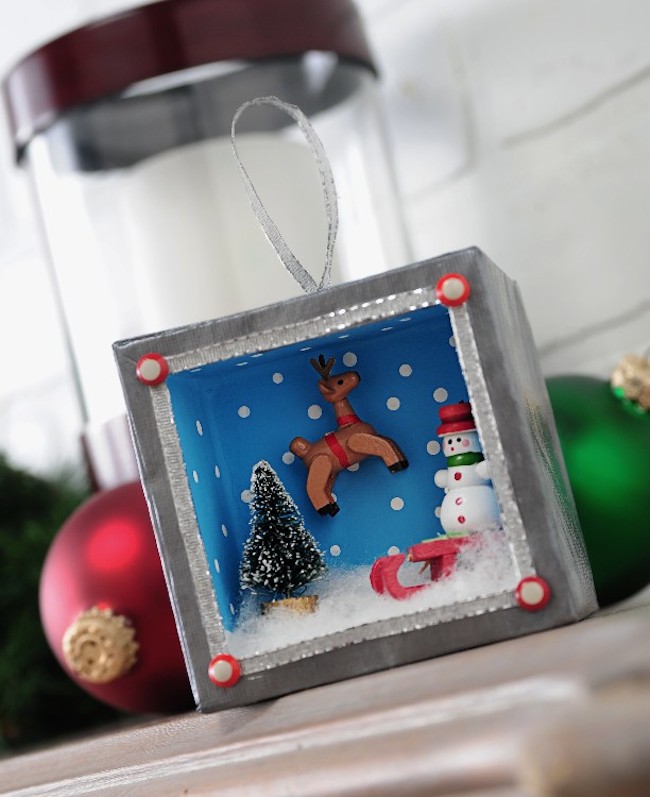 Tutorial via Mod Podge Rocks
20. Chalkboard Wood Slice Ornaments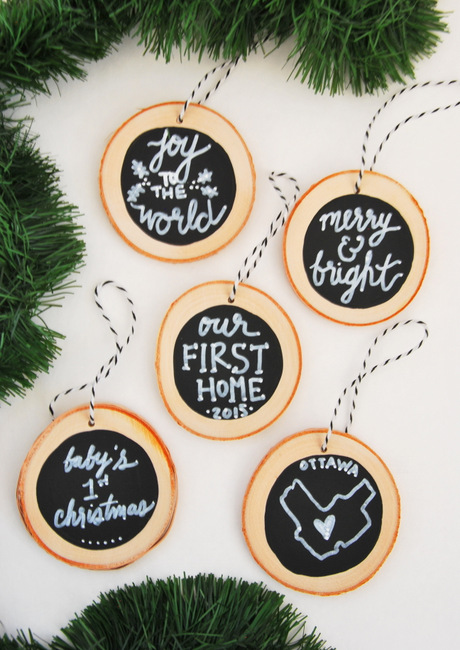 Tutorial via The Sweetest Digs
21. Yarn Pom Pom Ornaments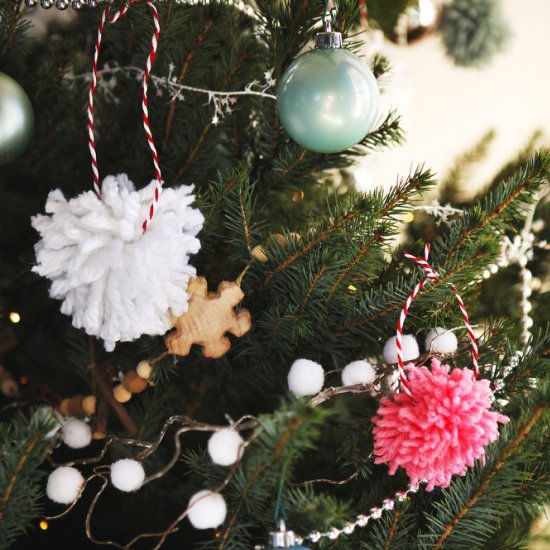 Tutorial via Freckle & Fair
22. Teenage Mutant Ninja Turtle Ornaments with Toilet Paper Rolls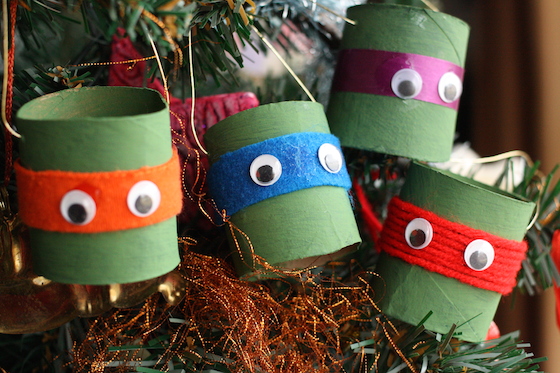 Tutorial via Happy Hooligans
23. Photo Memory Blocks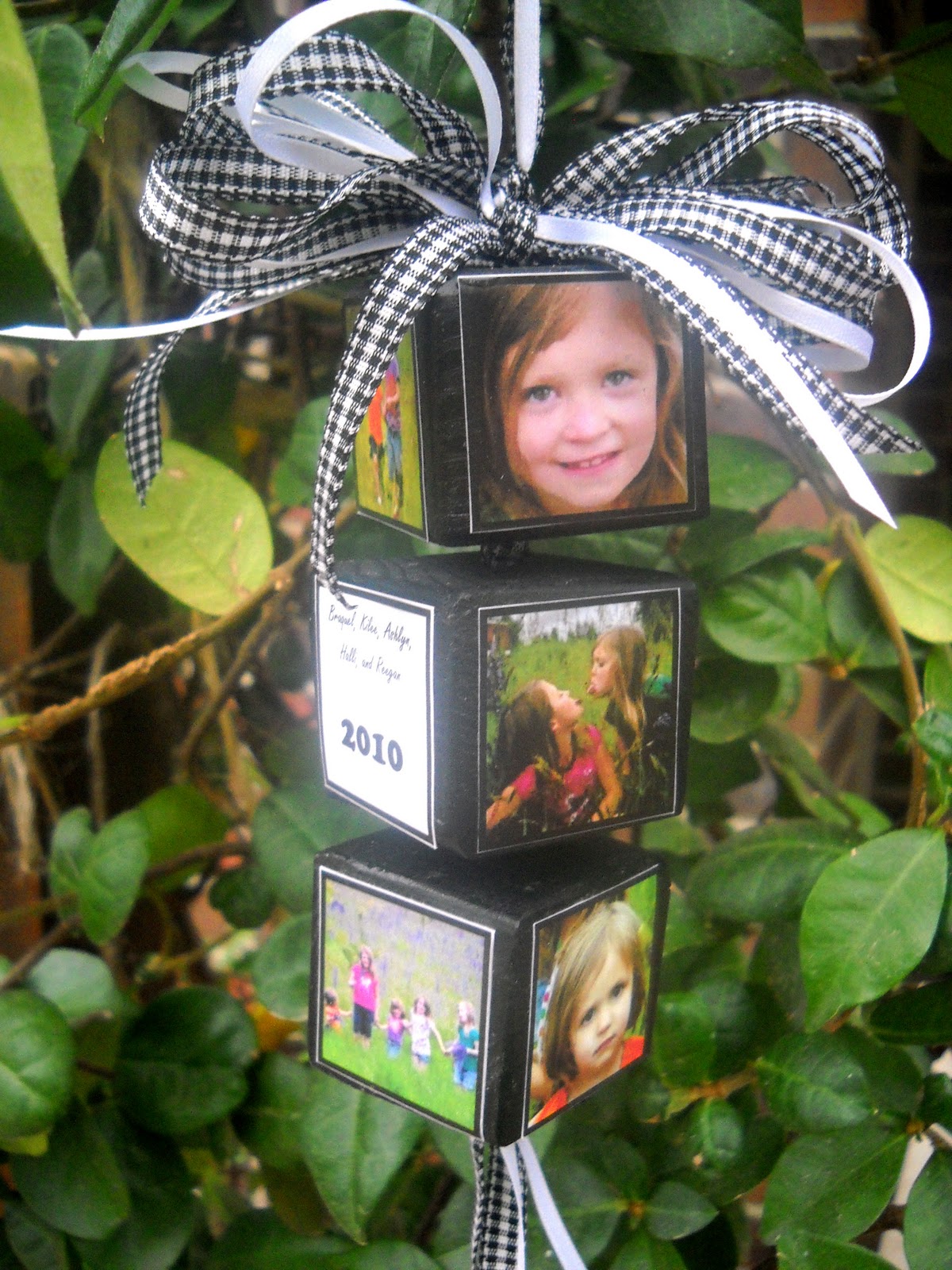 Tutorial via Craft Goodies
24. Christmas Orange Pomander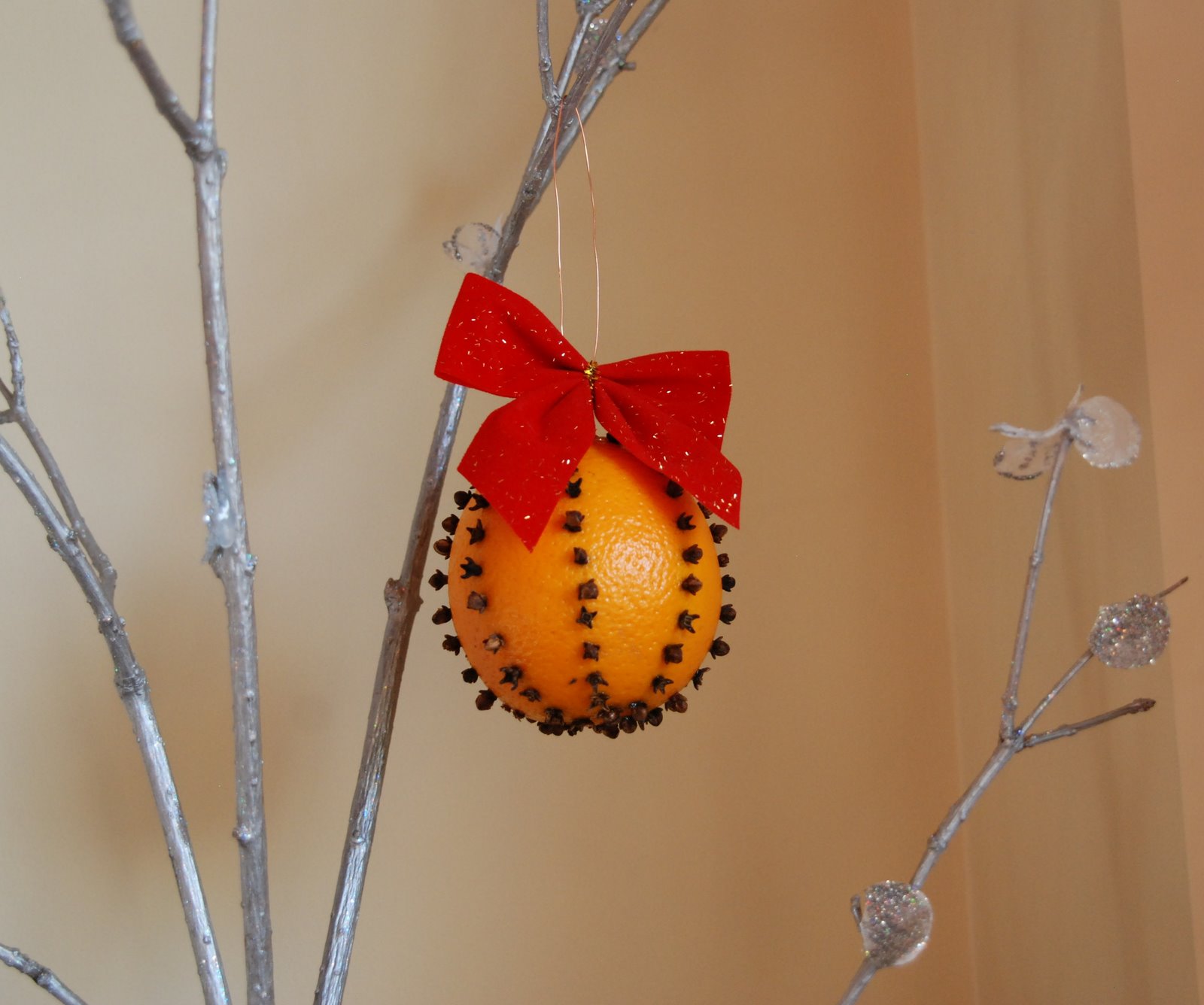 Tutorial via That Artist Woman
25. Bottle Cap Snowmen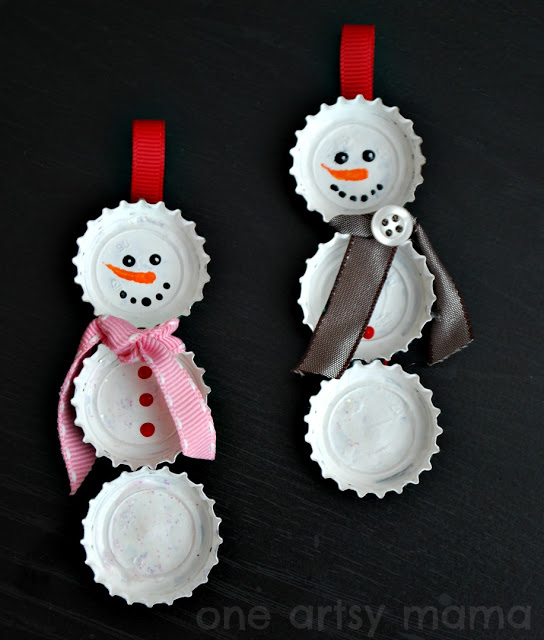 Tutorial via One Artsy Mama