If you feel like you never have enough storage space, these 15 clever ideas will help you utilize vertical space to tidy your home and safely store your stuff.
1. Door Organizer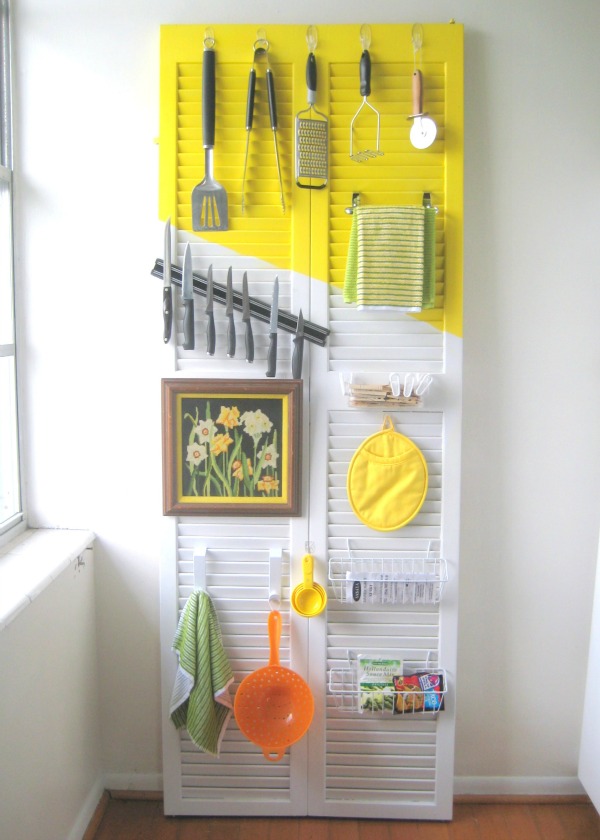 Not only does this closet door add interest to the kitchen, but the slats offer tons of spots for hanging cooking tools. (Project details: C.R.A.F.T.)
2. Floating Shelves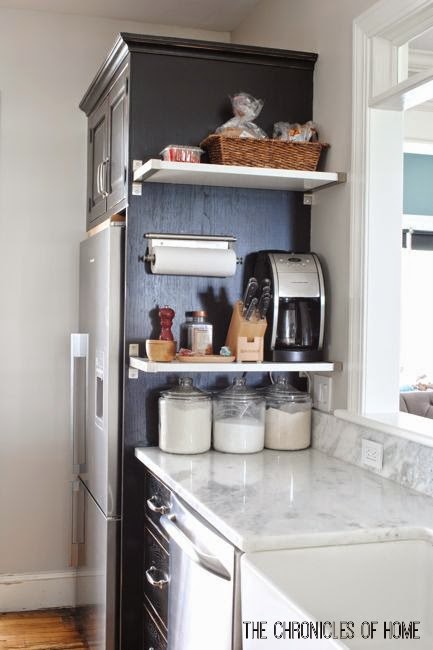 Add small floating shelves to the side of the kitchen cabinet. (Project details: The Chronicles of Home)
3. Shoe Organization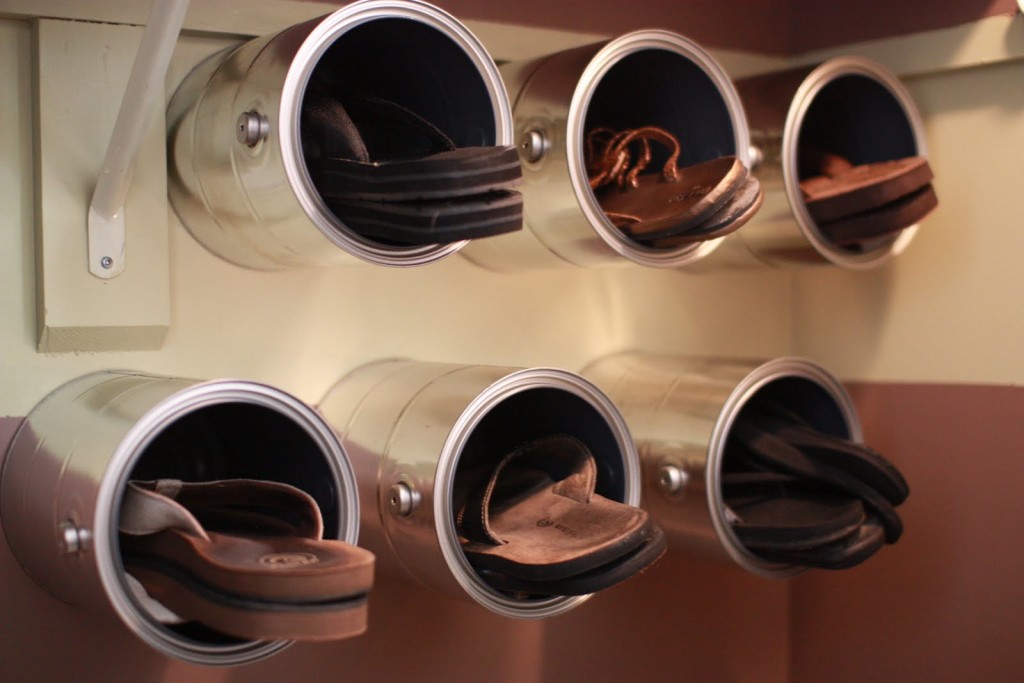 The paint cans nailed into the wall are perfect for holding flip-flops. (Project details: Crafty Nester)
4. Under The Sink Storage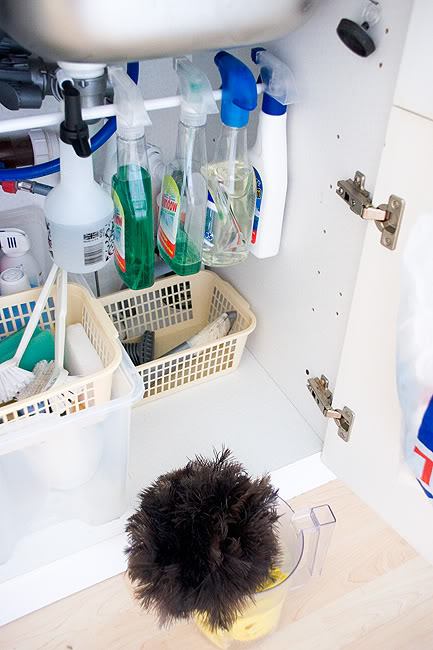 Use a tension rod to hang spray bottles of cleaners and help tame the clutter under the sink. (Project details: Jen Thousand Words)
5. Trash Bags on a Roll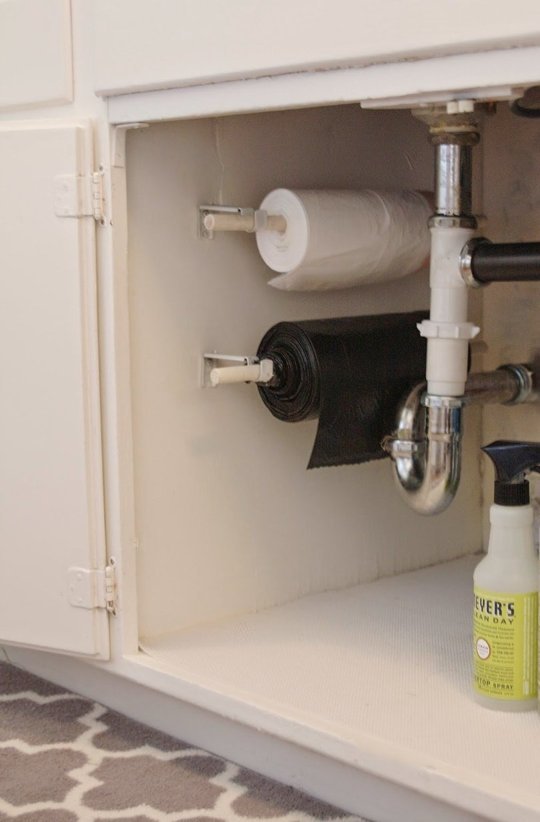 Utilize this small cramped space under your sink cabinet by adding a dispenser for trash bags. (Project details: Simply Organized)
6. Under Cabinet Storage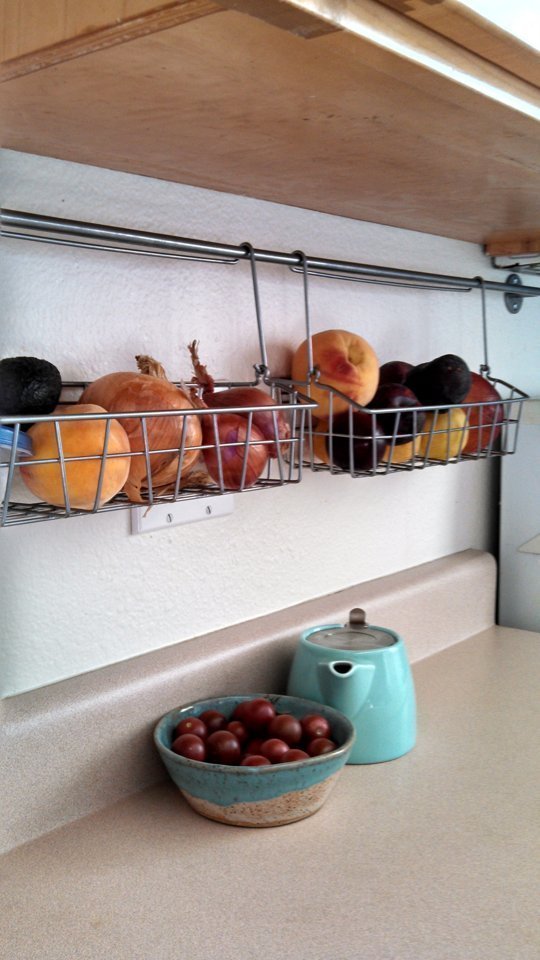 Hang wire baskets on a rod under the cabinet for even more extra storage. (Project details: The Kitchn)
7. Hang a Dish Rack Over the Sink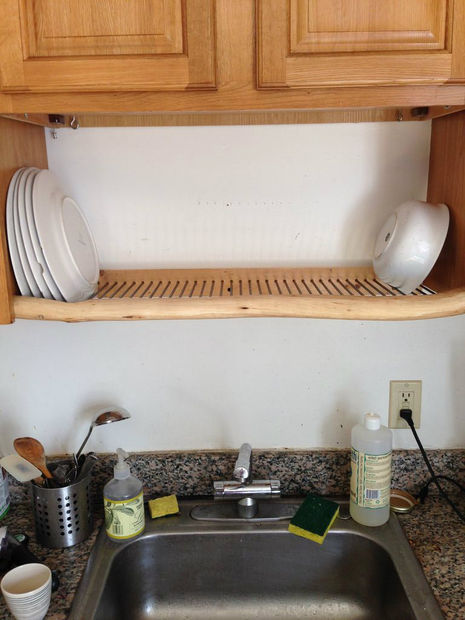 Another great solution to maximize your counter space. (Project details: Instructables)
8. Use a Pegboard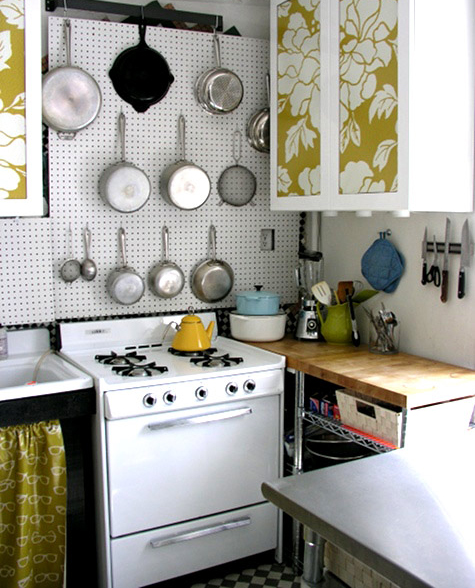 Use a pegboard to add effective storage solutions. It's practical for small spaces, and keeps your cooking tools at an arm's reach. (Project details: Design Sponge)
9. Wall Mounted Lint Catcher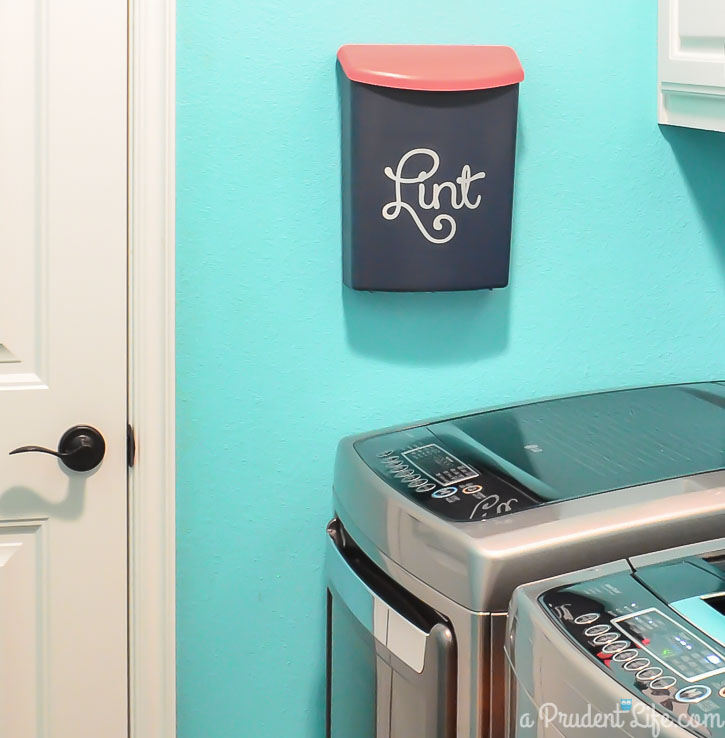 Mount a painted plastic bin to the wall in your laundry room and use it as a mini trash can for lint. (Project details: Polished Habitat)
10. Corner Closet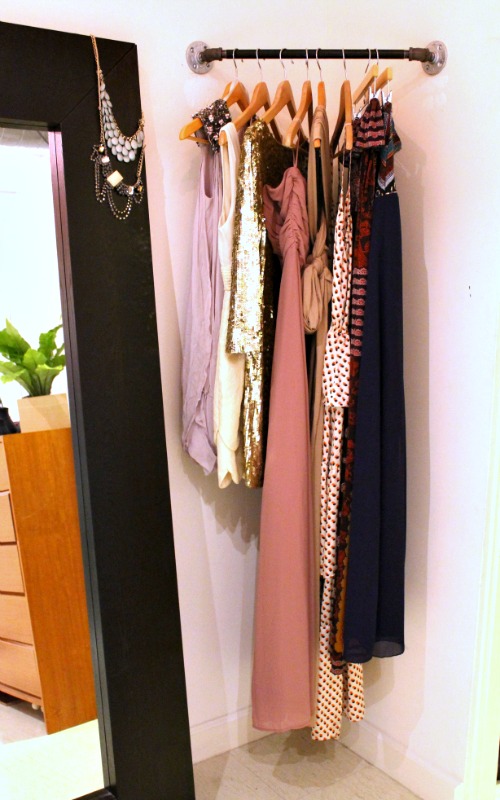 Don't forget about using room corner space. For example, hang a rod. (Project details: Mint Love Social Club)
11. Laundry Basket Shelf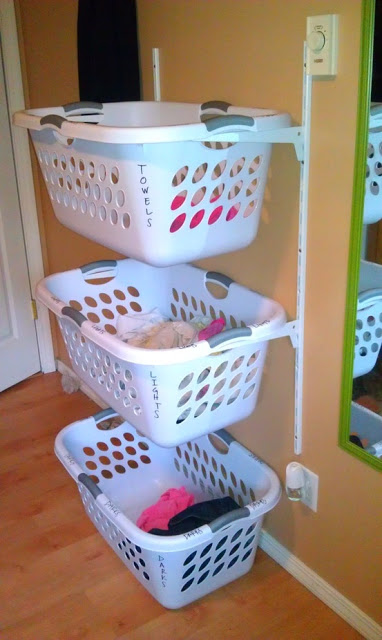 Use a shelving unit to organize and store your assortment in laundry baskets. (Project details: Broke Ass Home)
12. Buckets for Craft Organization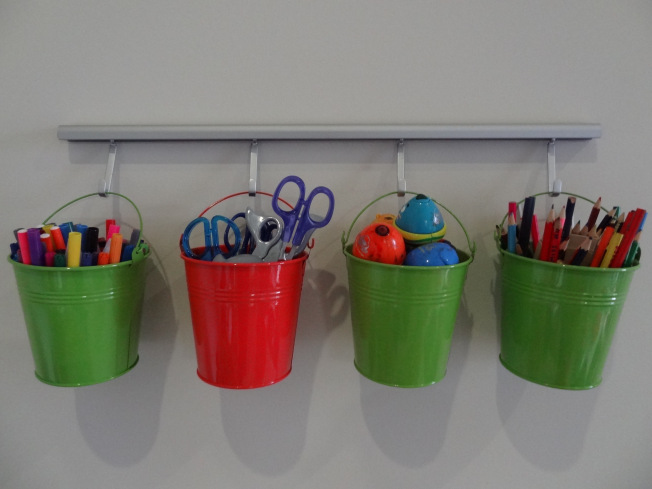 Use small buckets to store pencils, crayons and other craft related items. (Project details: There Was a Crooked House)
13. Mason Jar Bathroom Storage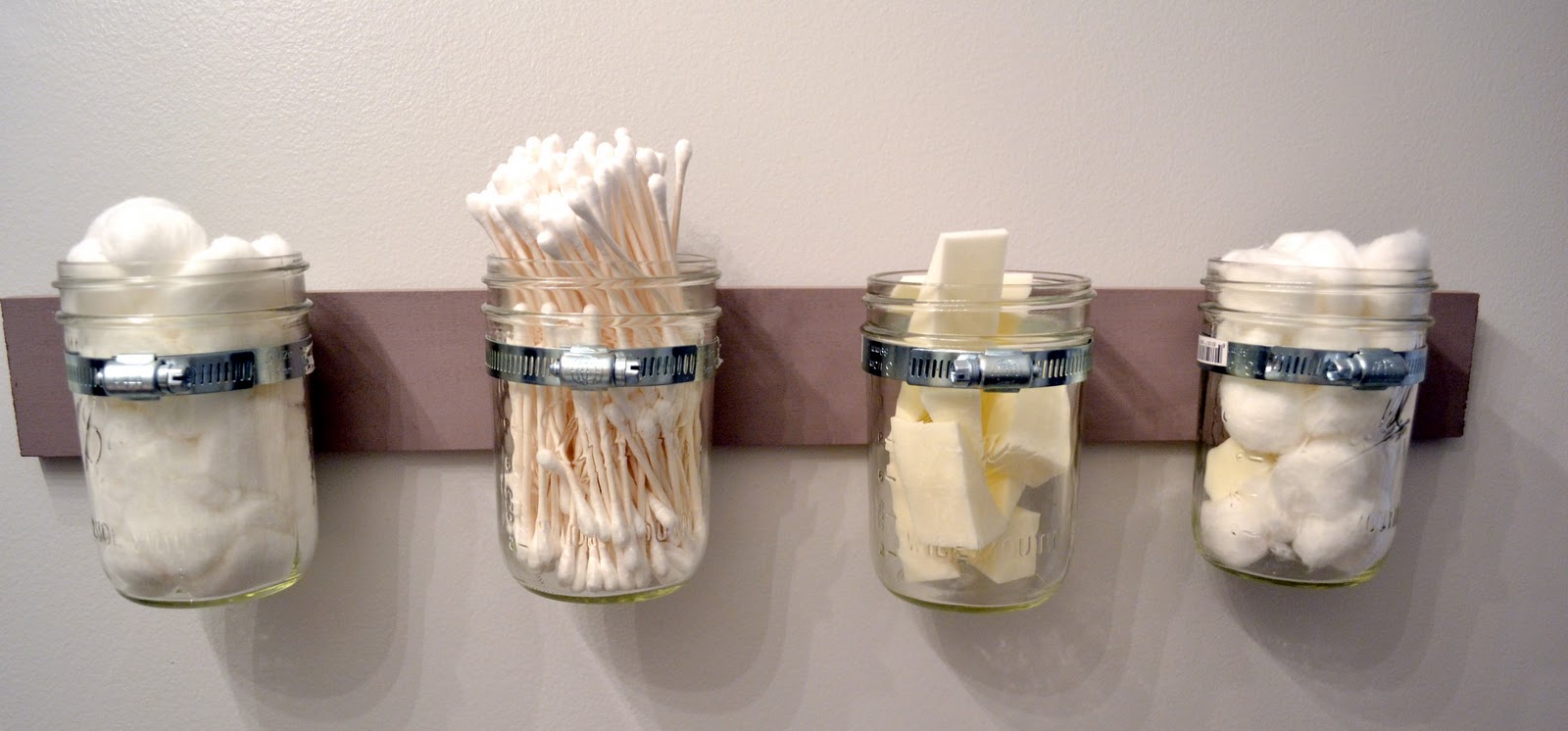 Mason jars make the perfect storage for bathroom accessories. (Project details: Liz Marie Blog)
14. Wire Baskets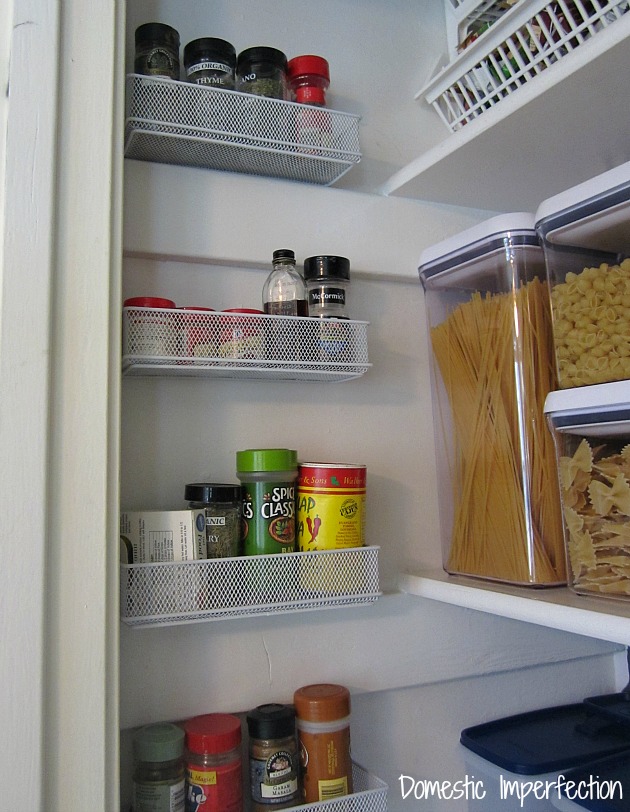 Utilize that little space between the shelf in your pantry and the door jamb by installing little wire baskets to hold spices. (Project details: Domestic Imperfection)
15. Magazine Rack Shelving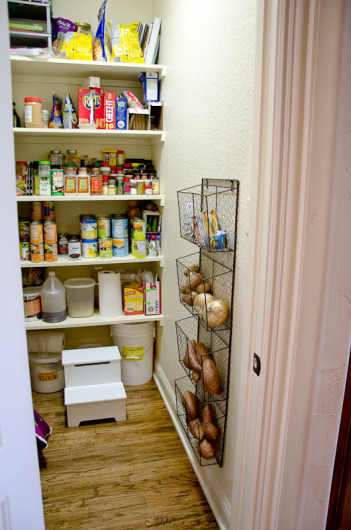 Looking for a way to store your vegetables? Here's a simple and cheap solution using magazine rack. (Project details: Just What Am I Thinking)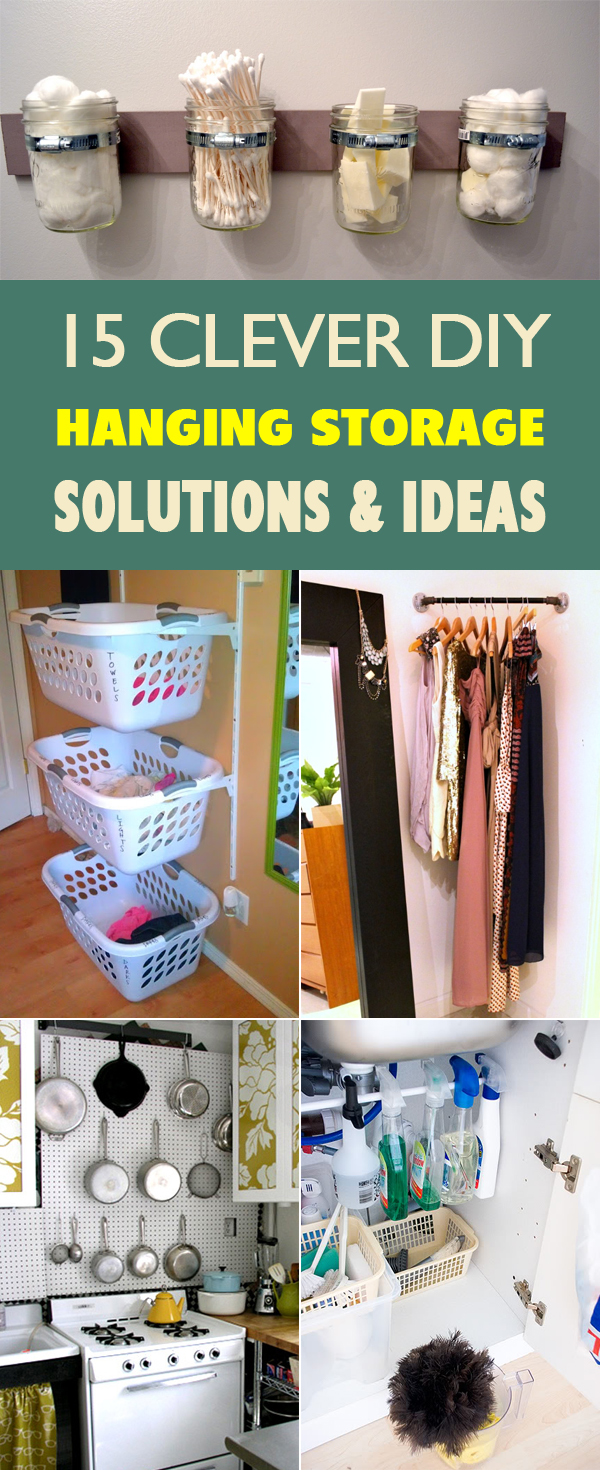 If you found this article useful, please share it.