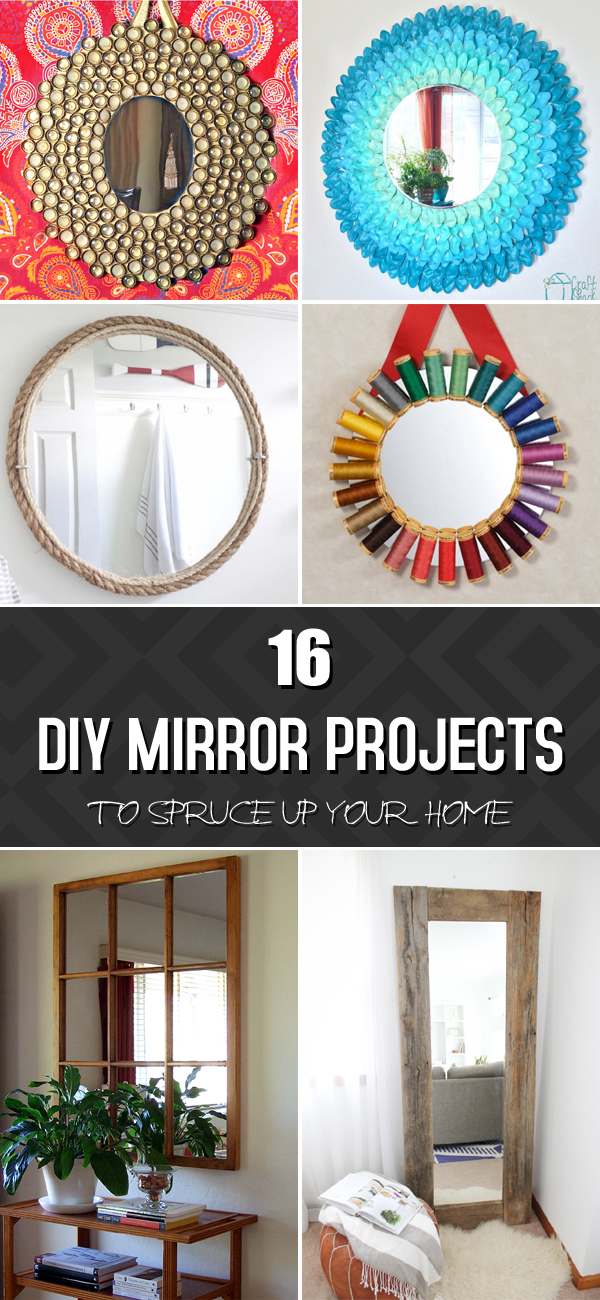 Hanging on the wall or leaning on the floor, mirrors are a great addition to any home or apartment. Not only do they look beautiful, they even make your room look bigger and more spacious. Here is a list of amazing DIY decorative mirrors to suit any taste and style…not to mention budget.
1. Triangle Mirror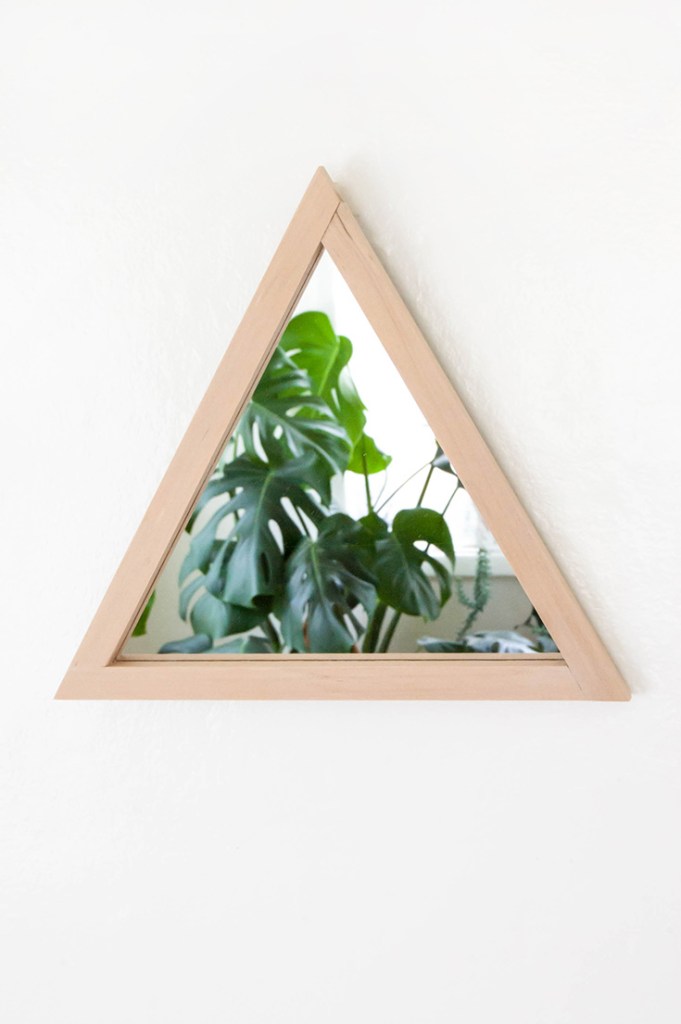 Make your own cool triangle mirror from wood and a square mirror that you can cut yourself. (Tutorial via DIY in PDX)
2. Flamingo Mirrors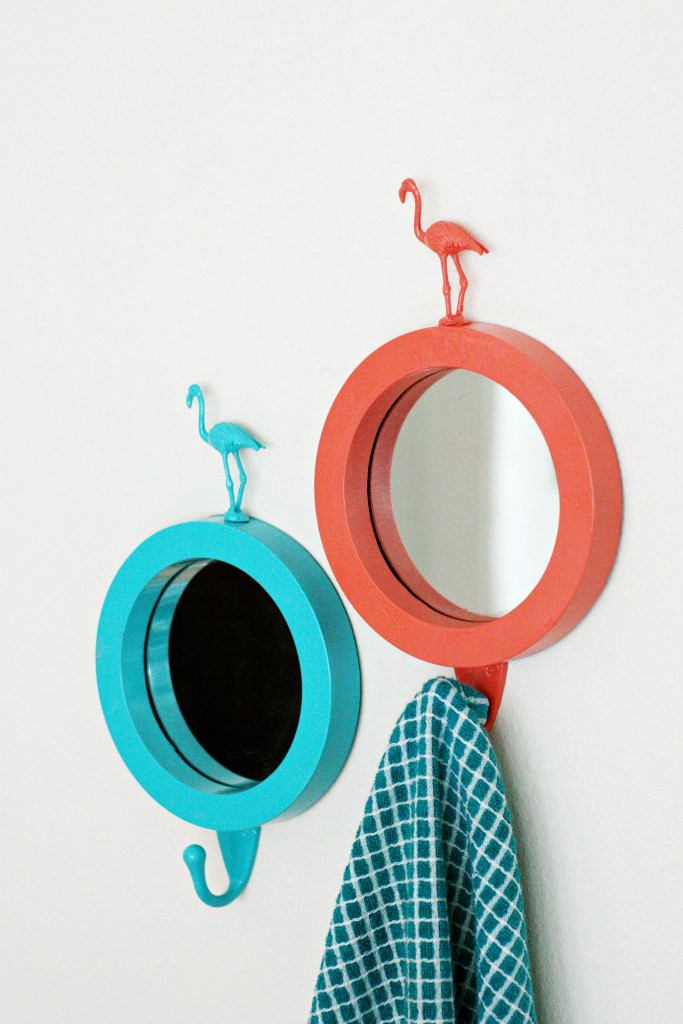 Give your home some summer flair with these fun DIY flamingo mirrors. (Tutorial via The Pretty Life Girls)
3. Geometric Copper and Wood Mirrors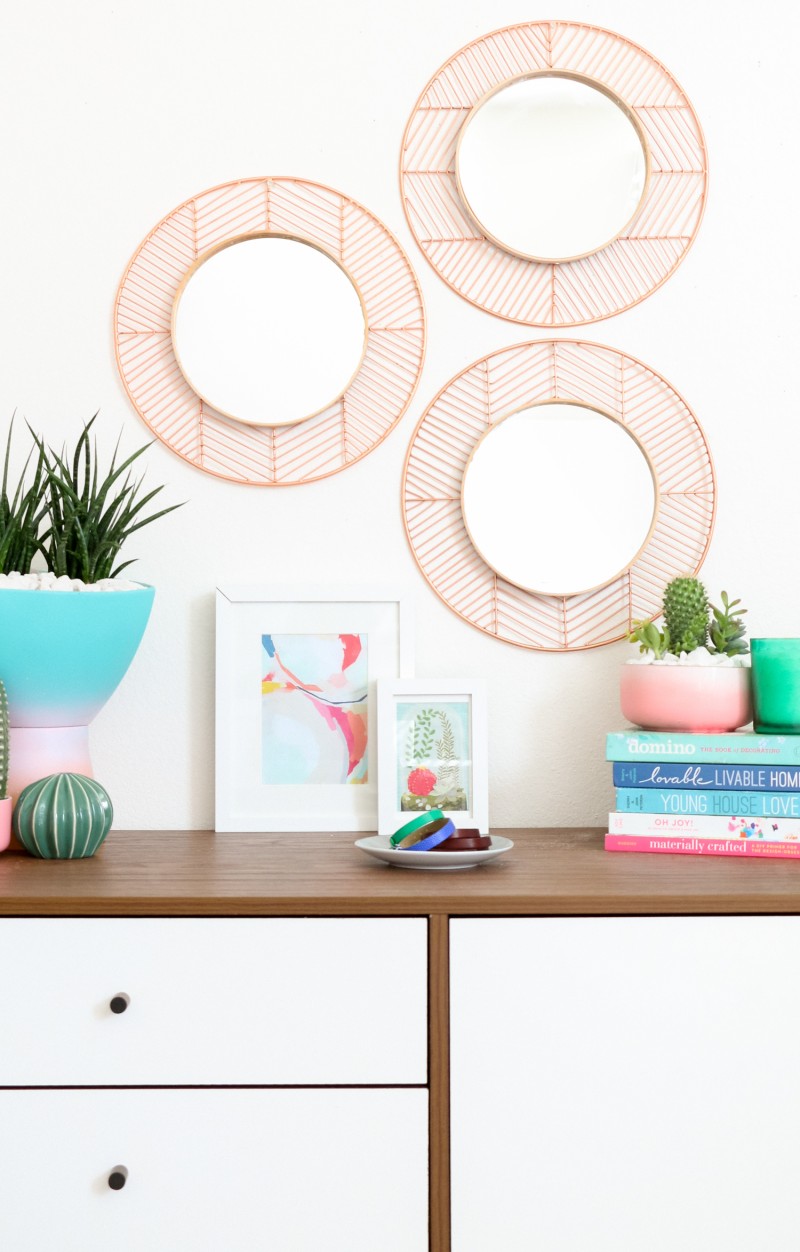 The only skill you'll need to make these copper mirrors is the ability to glue things together! (Tutorial via A Beautiful Mess)
4. Bottle Cap Boho Mirror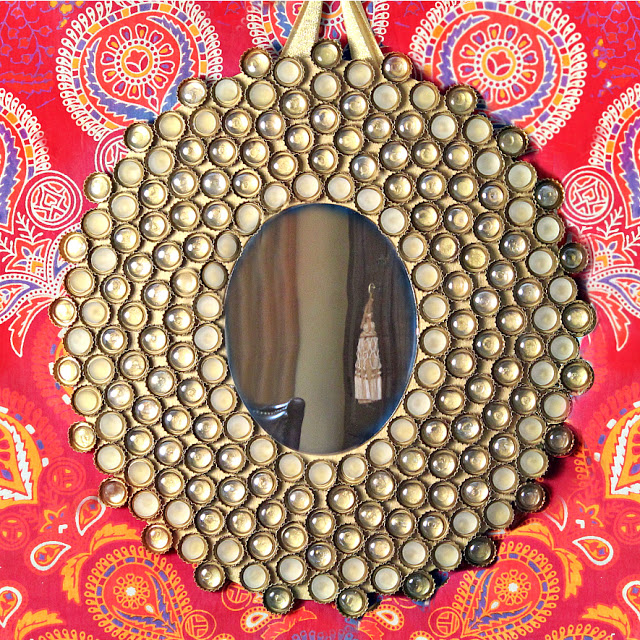 Recycled bottle caps and glass marbles make a beautiful boho mirror for pennies! (Tutorial via Mark Montano)
5. Accent Mirror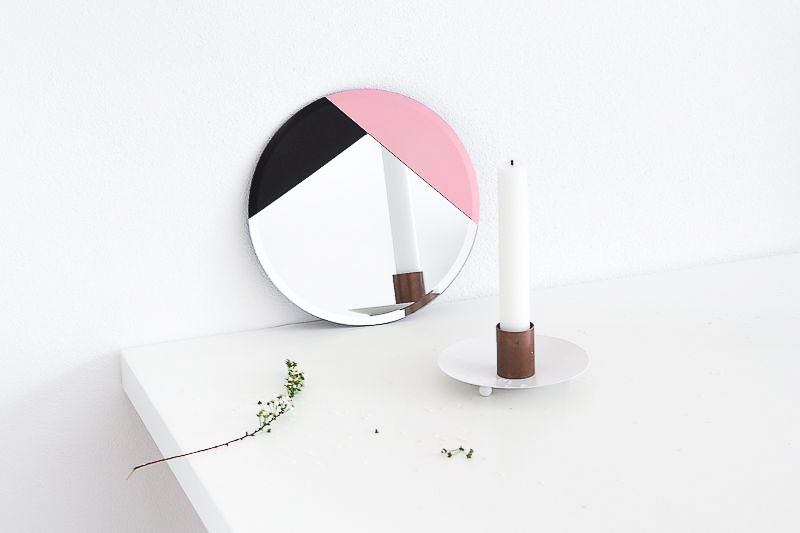 Elegant and trendy, this accent mirror is sure to prep up your home decor. (Tutorial via Passion Shake)
6. Rustic Wood Frame Mirror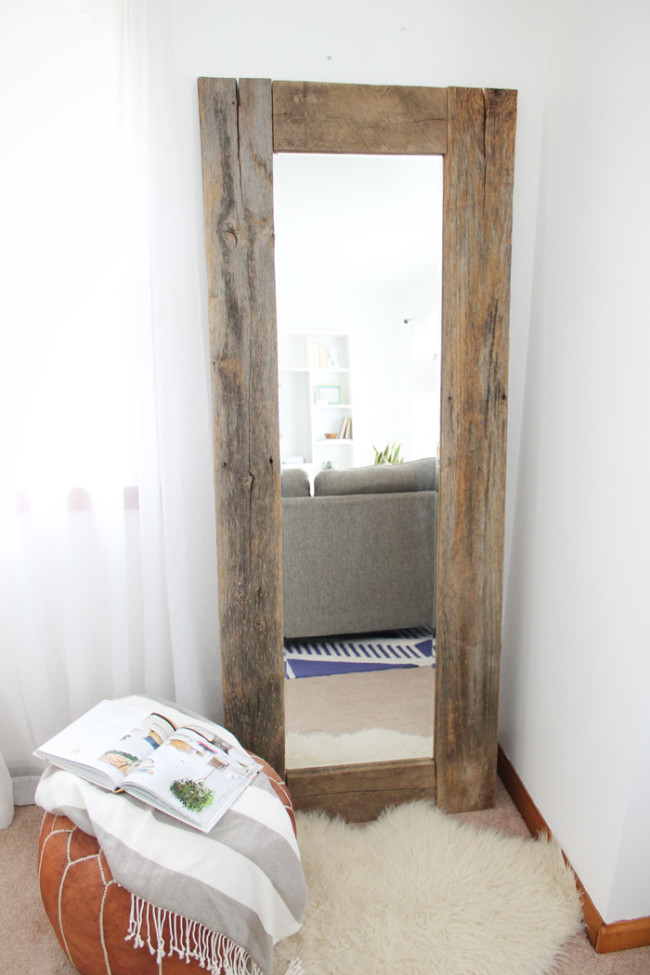 This rustic wooden frame mirror will look great in a bedroom, living room, or family room. (Tutorial via Amanda Katherine)
7. Ombre Flower Mirror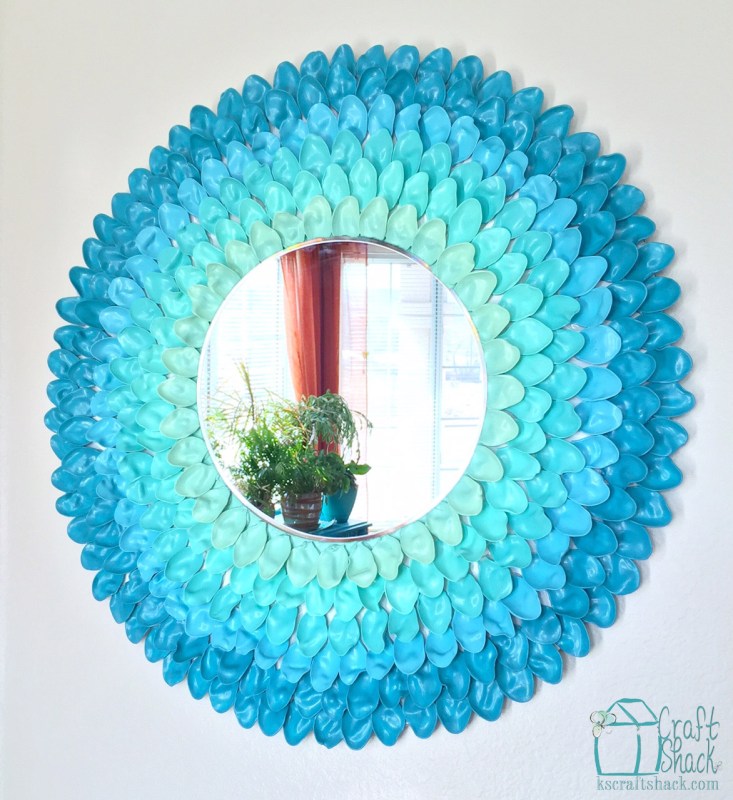 Make this large decorative mirror for less than $25 using plastic spoons. (Tutorial via Craft Shack Chronicles)
8. Starburst Driftwood Mirror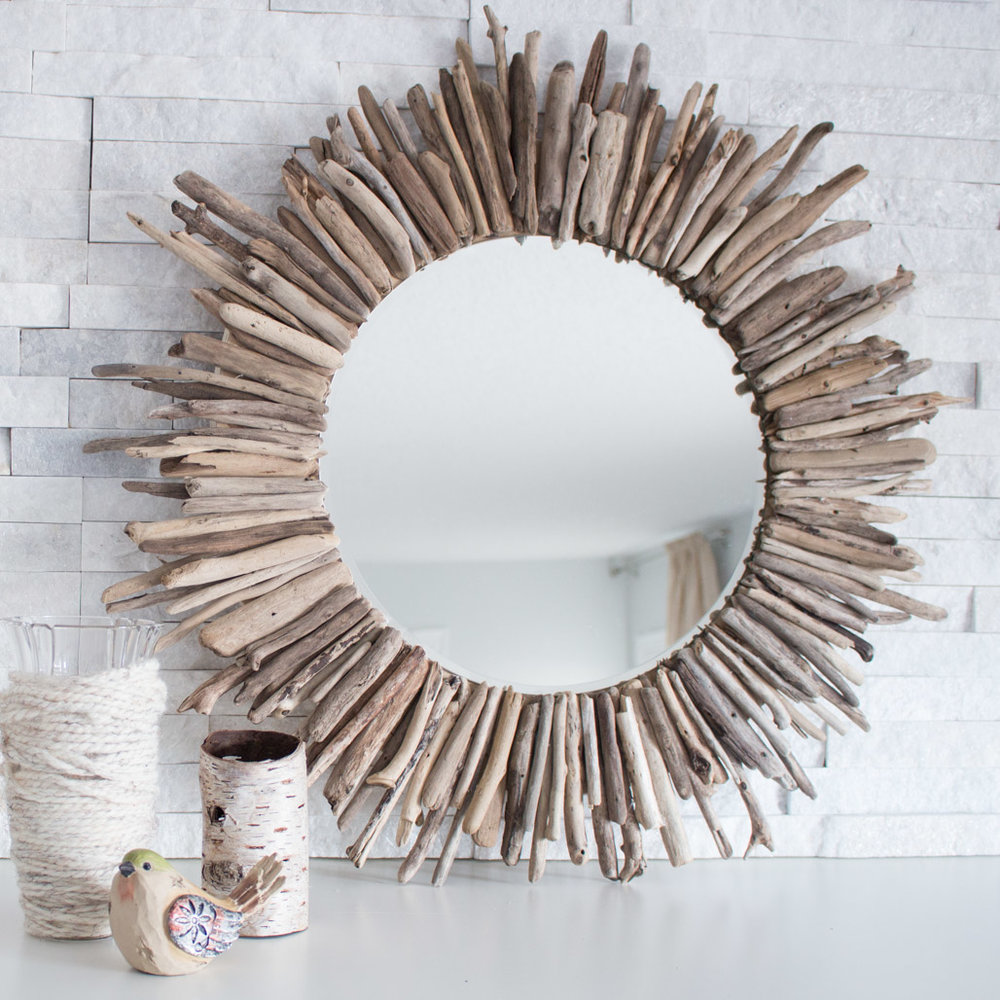 Bring the memories from the beach to your home decor with this DIY coastal home decor project. (Tutorial via Sustain My Craft Habit)
9. Plywood Floor Mirror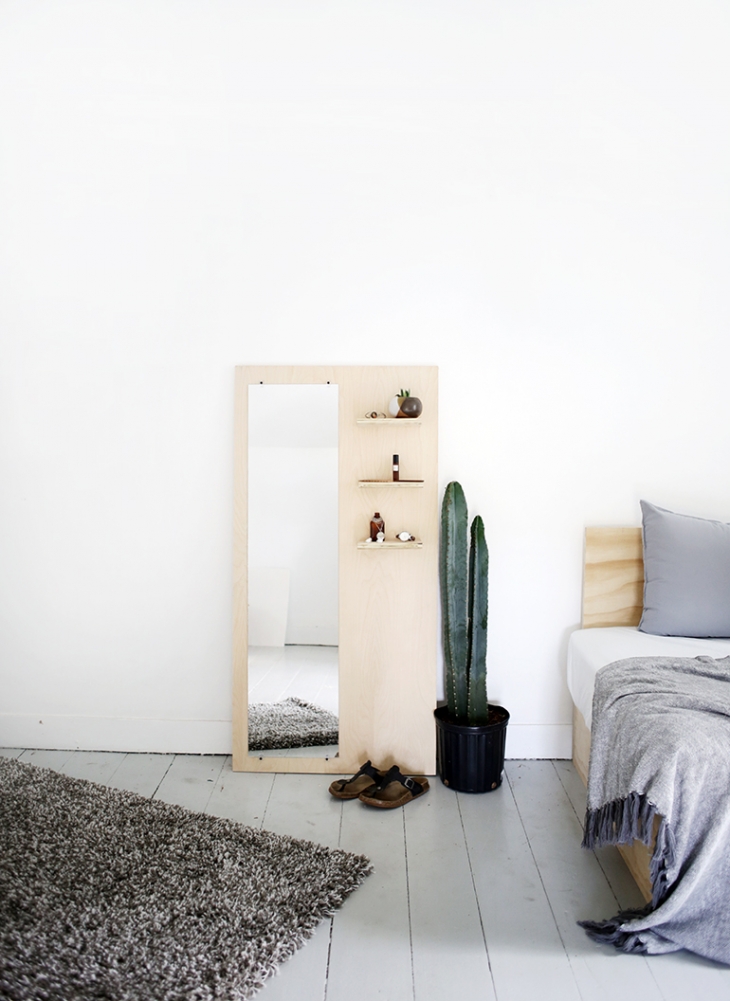 Create a minimal floor mirror with shelves to display your favorite accessories, perfumes, and trinkets! (Tutorial via The Merrythought)
10. Popsicle Stick Starburst Mirror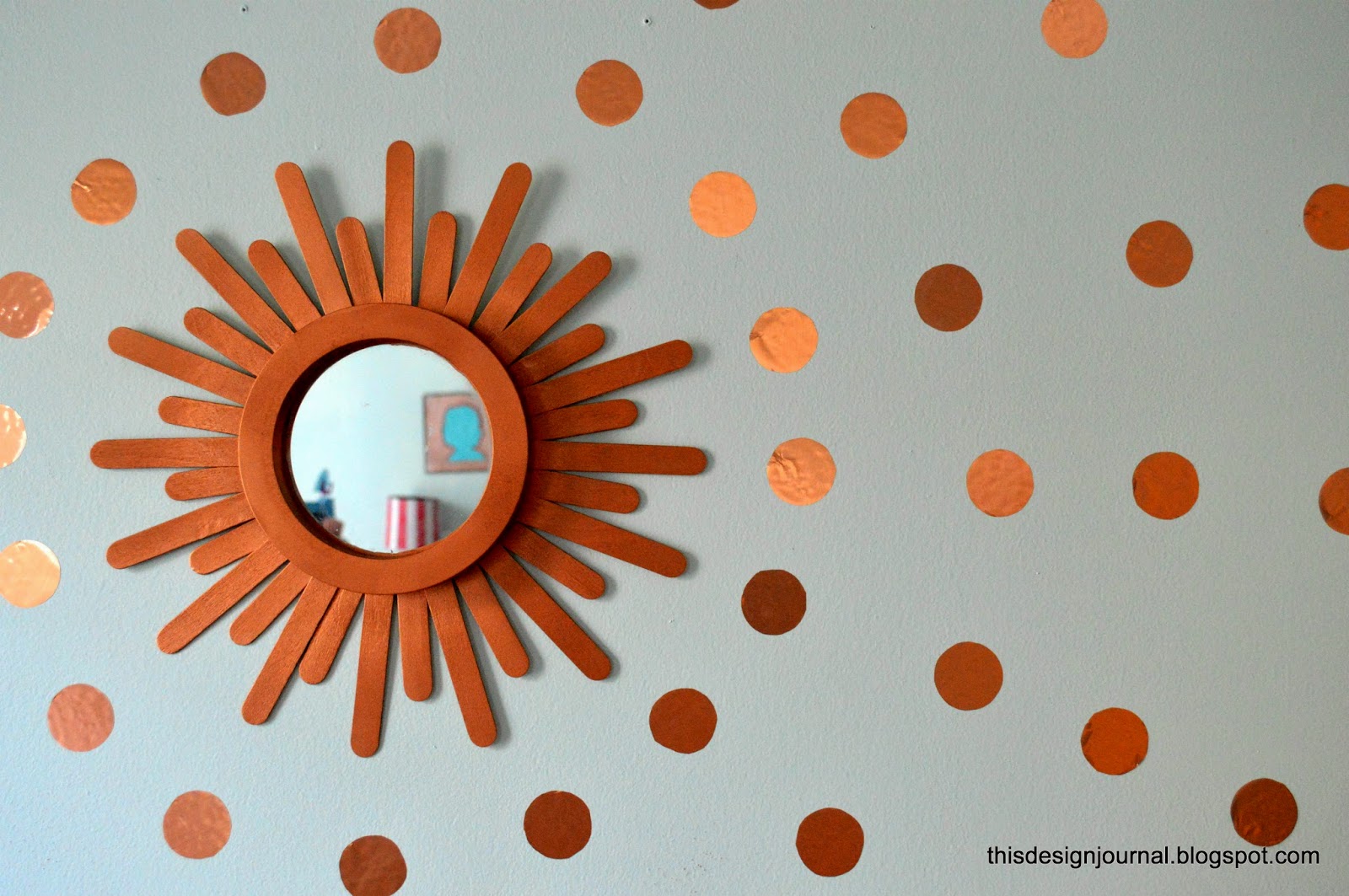 One trip to the dollar store and you will have most the supplies for this project. (Tutorial via This Design Journal)
11. Beaded Wall Mirror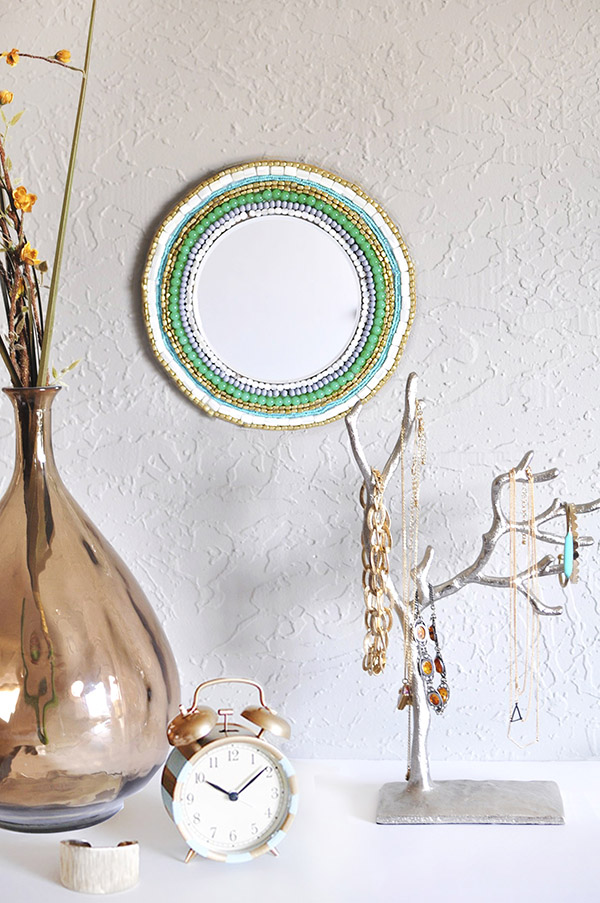 Perfect to add a pop of color to any room! (Tutorial via Delineate Your Dwelling)
12. Clothespin Mirror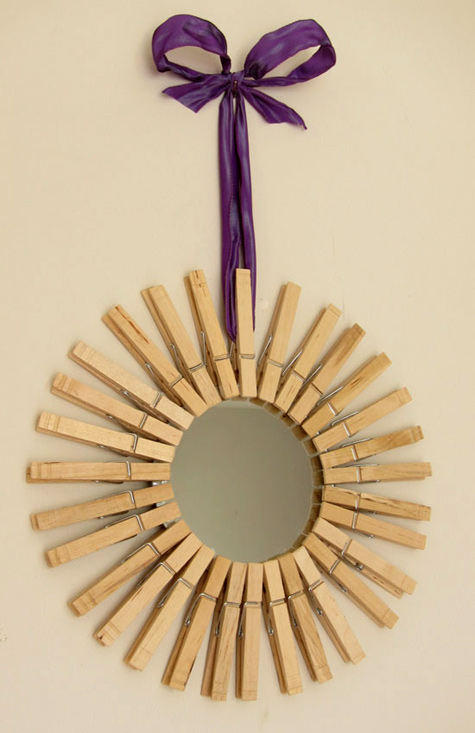 Have a set of clothespins lying around? Turn them into this fun, cute, and chic starburst mirror. (Tutorial via Design Sponge)
13. Window Mirror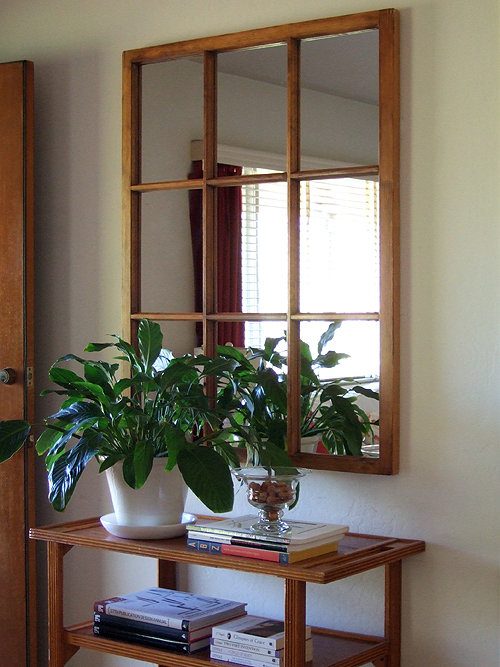 You can easily turn a multi-paned vintage window into a decorative mirror. (Tutorial via Crafty Nest)
14. Rope Mirror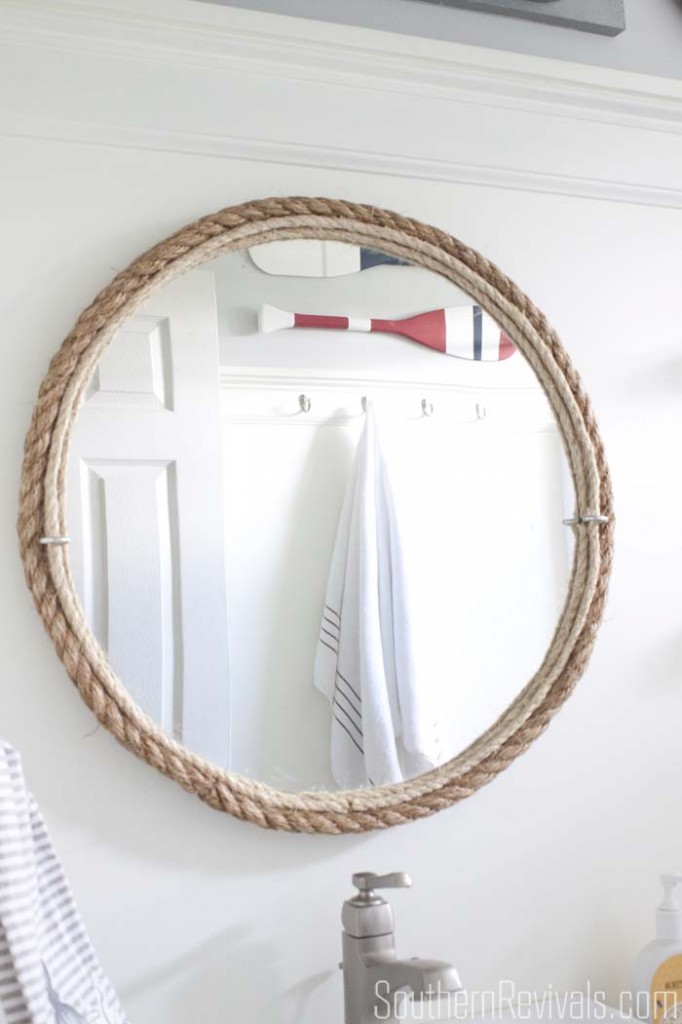 Give a plain mirror an inexpensive, coastal makeover by covering the frame with natural jute or sisal rope. (Tutorial via Southern Revivals)
15. PVC Pipe Mirror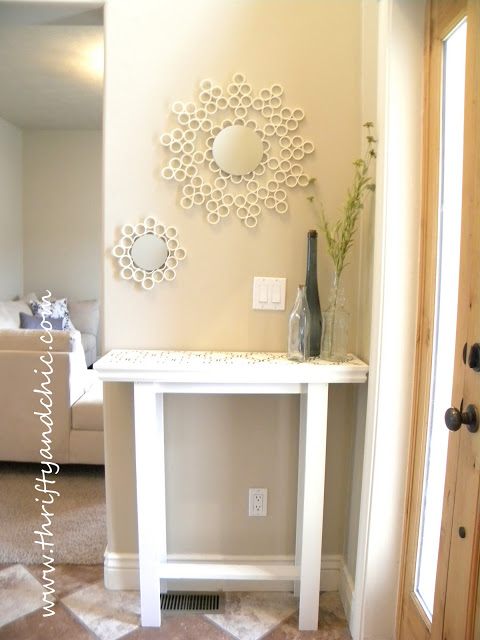 If you have a lot of PVC pipes, don't throw them away! Get creative and transform that plumbing material into gorgeous mirror frame that I think looks like a million bucks. (Tutorial via Thrifty and Chic)
16. Colorful Thread Mirror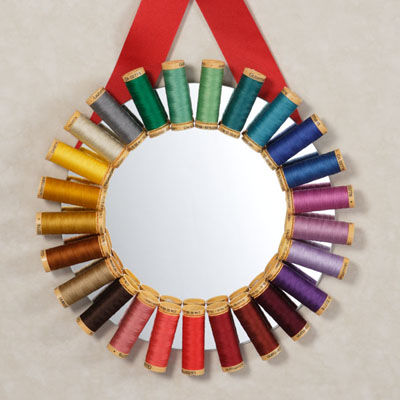 Here's the perfect gift for the seamstress in your life! A colorful thread mirror! (Tutorial via iLoveTo Create)
Will you try out any of these DIY projects? Let me know in the comments.