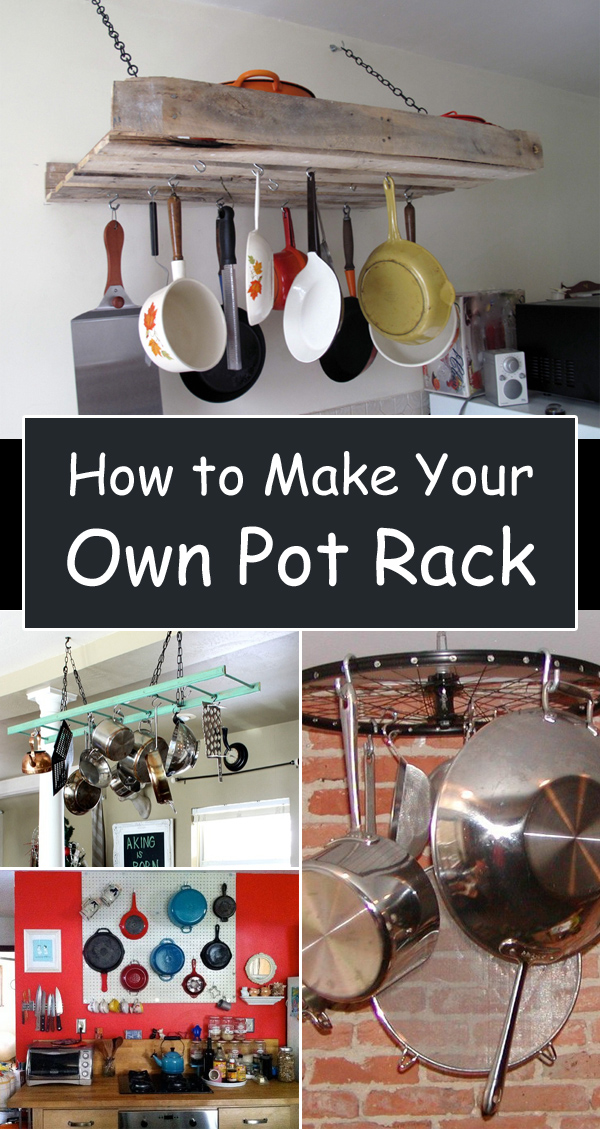 Whether you want to make your own pot rack for practical reasons or as a decorative element to your kitchen, making a pot rack by yourself certainly will be a better option than buying a new in the store, because you will save a lot of money and in addition your project will be unique. Most of these DIY pot racks do not need expensive materials. In fact, most of these will require you to utilize reclaimed materials only. A pot rack will help you free up the cabinet space and also put your pots and pans within easy reach!
1. Affordable Pot Rack from the Frame of a old Coffee Table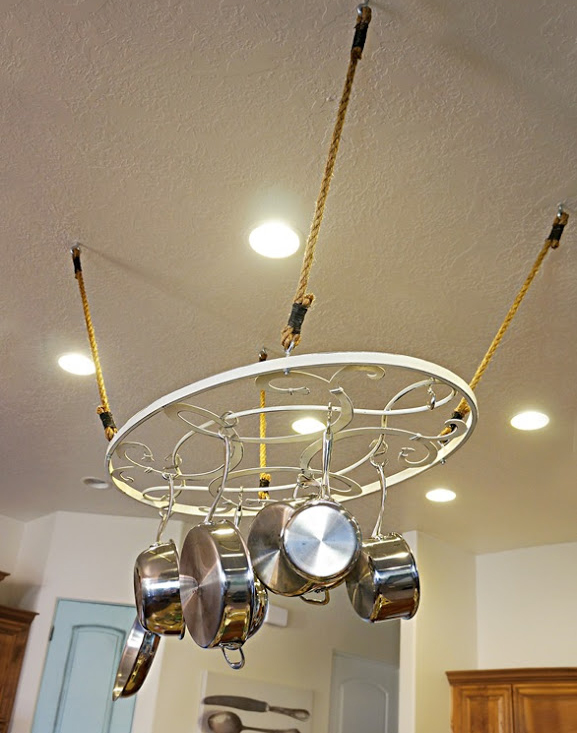 This turned out looking so nice! Love the upcycling of the table, incredible what a little creativity can do.
Instructions: allthingsthrifty.com
2. Sled Pot Rack
This pot rack will not need special construction steps. Just hang the sled to the ceiling of your kitchen and use S hooks to hang your pots and pans.
Instructions: bushel-and-a-peck.weebly.com
3. Ladder Pot Rack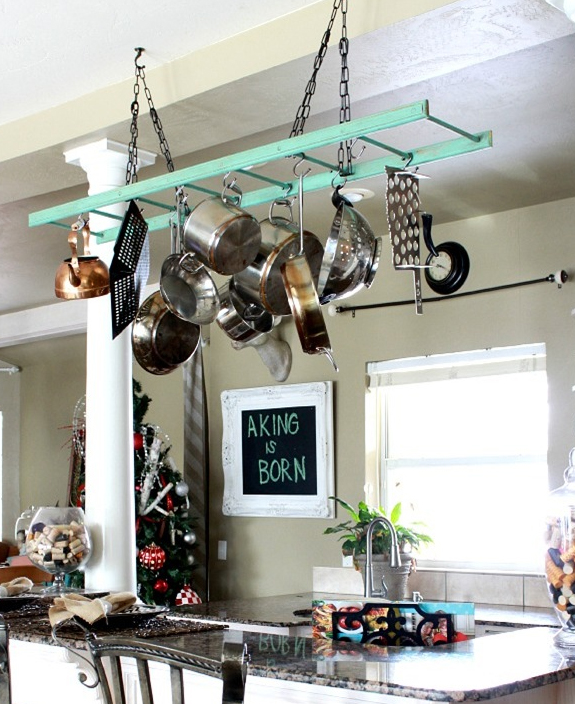 The old ladder that is no longer needed you also well suited for a pot rack! It's got plenty of places to hang your cookware.
Instructions: refunkmyjunk.com
4. Upcycled Window Pot Rack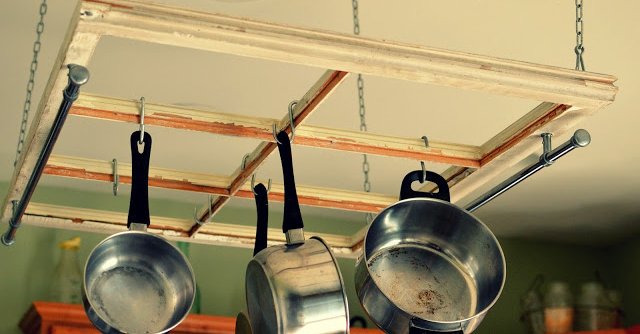 Windows make a fantastic, strong source material for kitchen storage!
Instructions: thefrugalgirls.com
5. Pot Rack from Copper Pipe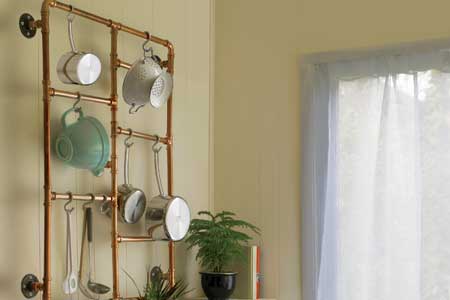 Nice for an old farm house or outdoor kitchen.
Instructions: thisoldhouse.com
6. Turn an old screen door into a new pot rack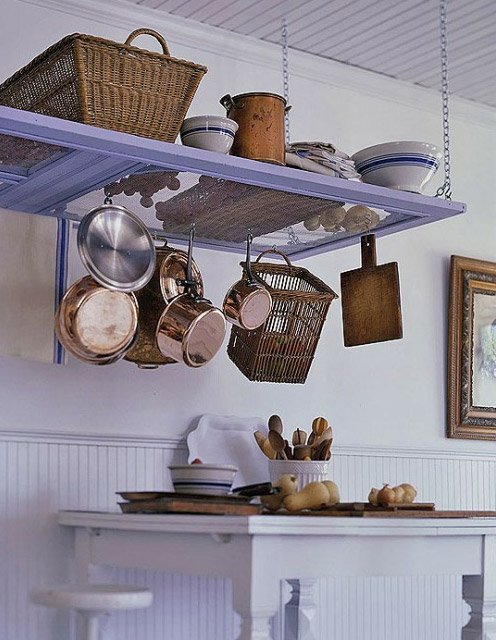 Another clever idea to organize your pots is to use an old door.
Instructions: bhg.com
7. Pallet Pot Rack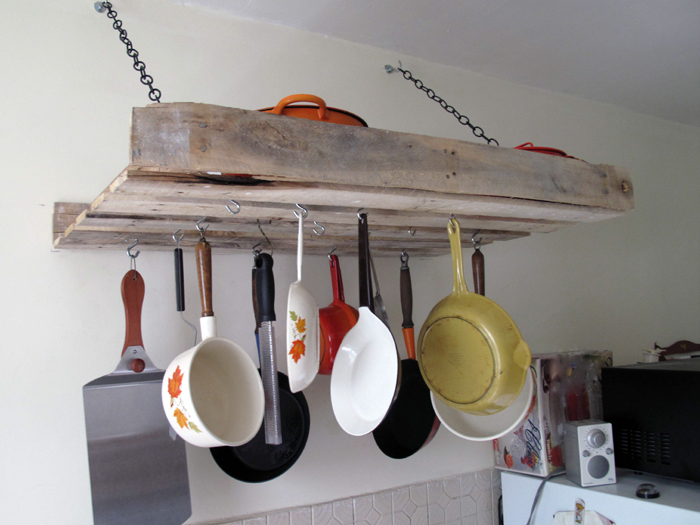 Pallets are so functional. Here one is turned into a practical and interesting pot rack.
Instructions: agreenpointkitchen.wordpress.com
8. Turn a bicycle wheel into a hanging pot rack.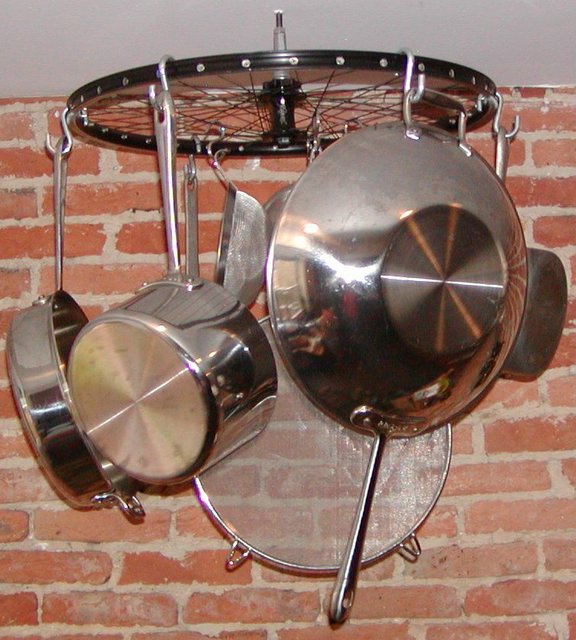 The pots hang off of simple S hooks attached to the rim and spokes.
Source: 813fort.blogspot.com
9. Use a Pegboard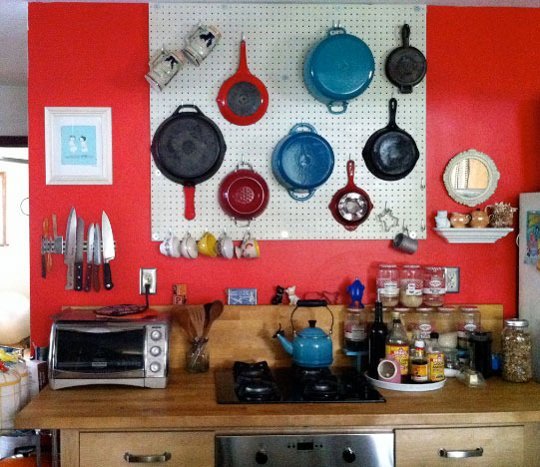 Apart from helping you organize your garage or craft room, a good perboard also can be a wonderful pot rack.
Instructions: thekitchn.com