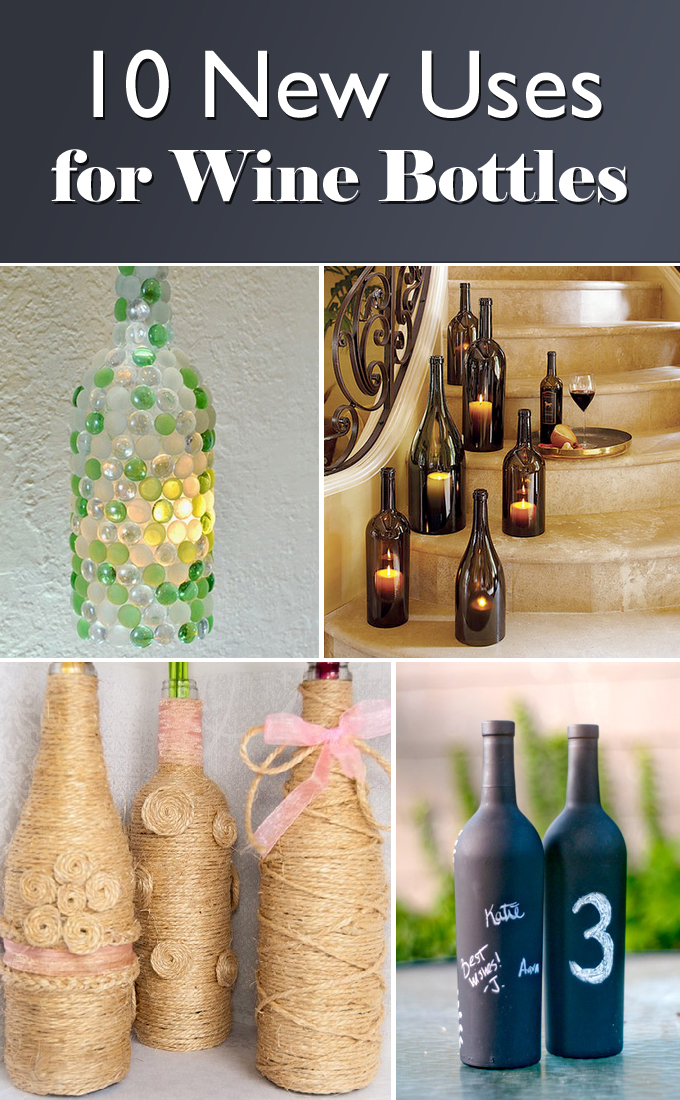 If you have many empty wine bottles at your home, you needn't toss them away, simply use them for amazing home décor crafts! You can make from them decorative vases lamps and much more functional decor accessories for your home.
Quick TIP: To clear out the labels from the wine bottles, soak them in warm water with a few drops of soap for 15 minutes. After that, simply scrape or peel off the label.
1. Glass Pebble Wine Bottle Lights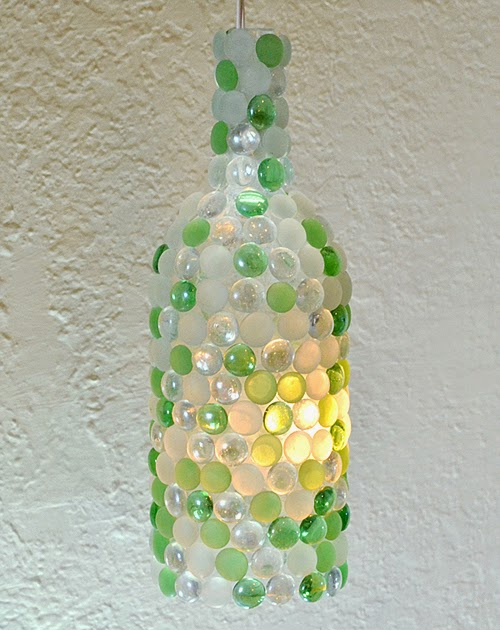 Transform your old wine bottles into simple but awesome pendant lighting for your home.
Instructions: ilovetocreateblog.blogspot.com
2. Twine Wrapped Decorative Vases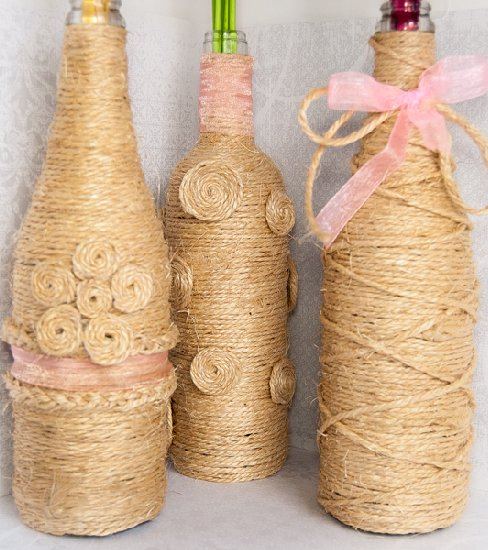 Create this lovely vases decorating them using twine. Easy and super cute.
Instructions: titicrafty.com
3. Key Bottles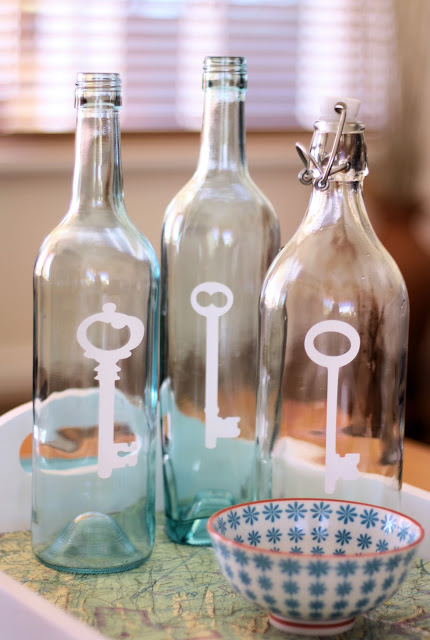 Theses keys look so cute on those clear glass bottles.
Instructions: aspoonfulofsugardesigns.com
4. Chalkboard Wine Bottles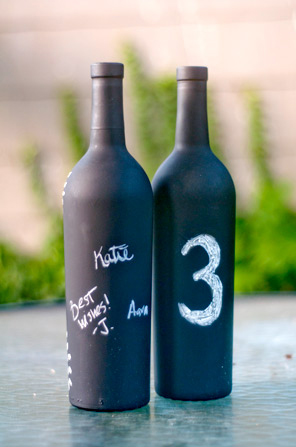 A little chalkboard paint on old wine bottles make the perfect table decorations!
Instructions: baysidebride.com
5. Decoupage Wine Bottles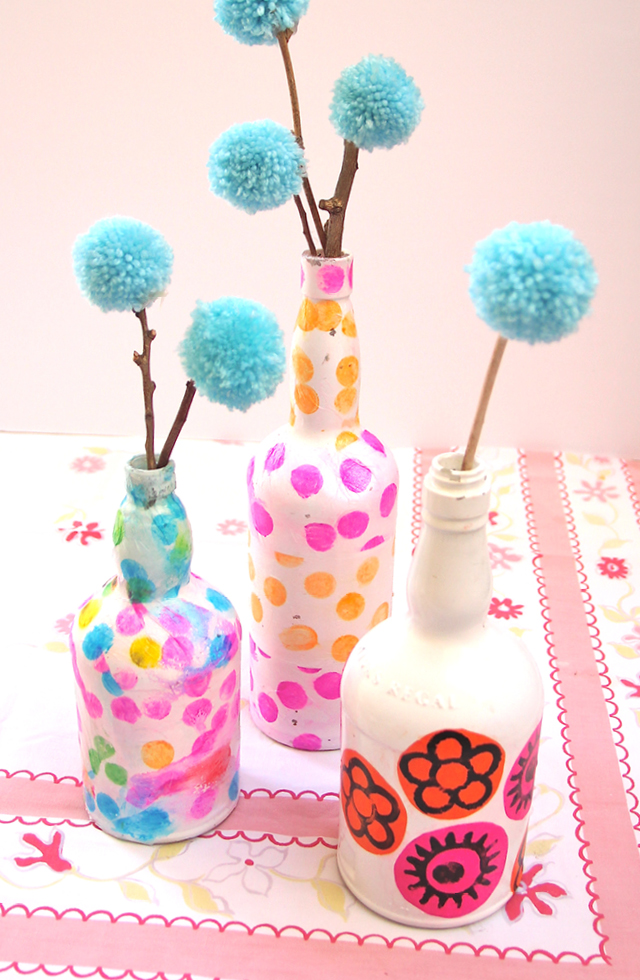 Decoupage painted wine bottles with tissue paper. So sweet and the perfect look for a birthday party or baby shower.
Instructions: creativejewishmom.com
6. Painted Love Wine Bottles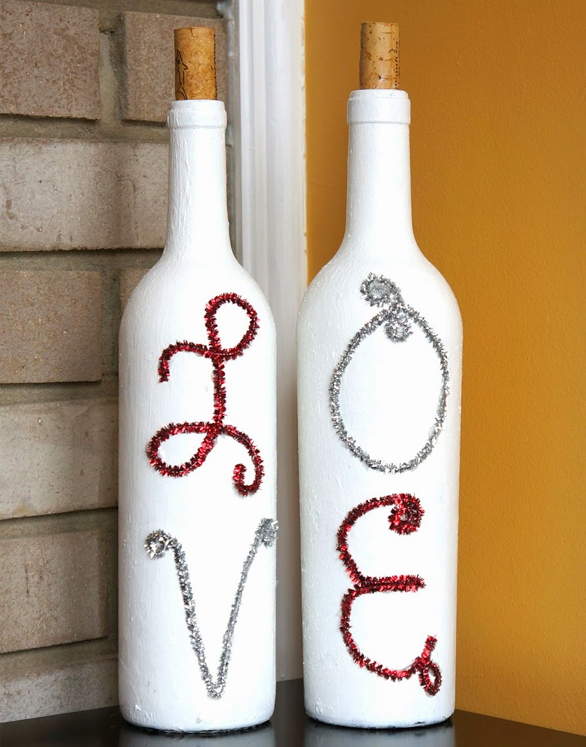 Perfect for Valentine's day by using pipe cleaners for the letters.
Instructions: cookinglikelou.com
7. Romantic wine bottle lighting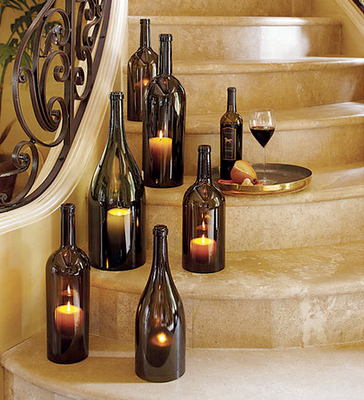 They are so gorgeous, and unique. Create a romantic atmosphere in your home!
Instructions: weddingbee.com
8. Unique Wine Bottle Lamp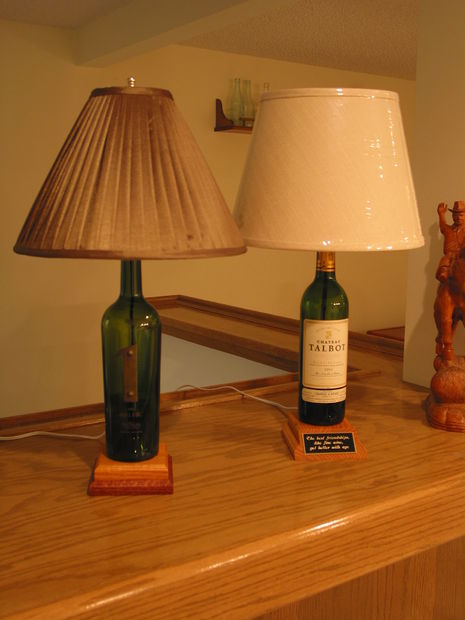 A wine bottle creates a perfect base because it is stable. You can choose from many designs, too.
Instructions: instructables.com
9. Wine Bottle Light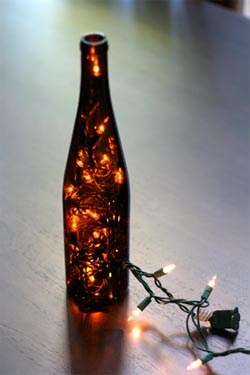 Make your house a little more festive, also try this using different colored bottles and lights to get a rainbow of colors!
Instructions: witandwhistle.com
10. Wine Bottle Wall Vase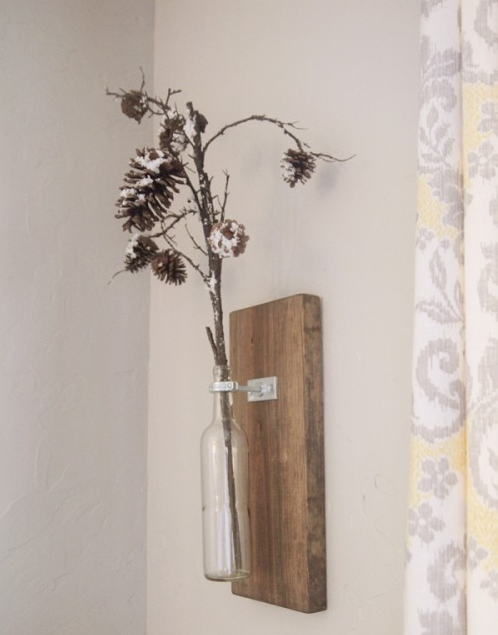 A great way to add some pop to any room.
Instructions: shanty-2-chic.com