Looking for some fun DIY projects? Try these awesome things to make with plastic spoons!
Plastic spoons are more than utensils. They can be used to create unique bits of home decor, as well as, in other craft projects. Below, we've compiled 17 of the best DIY projects with plastic spoons that you can make this weekend!
1. Plastic Spoon Mirror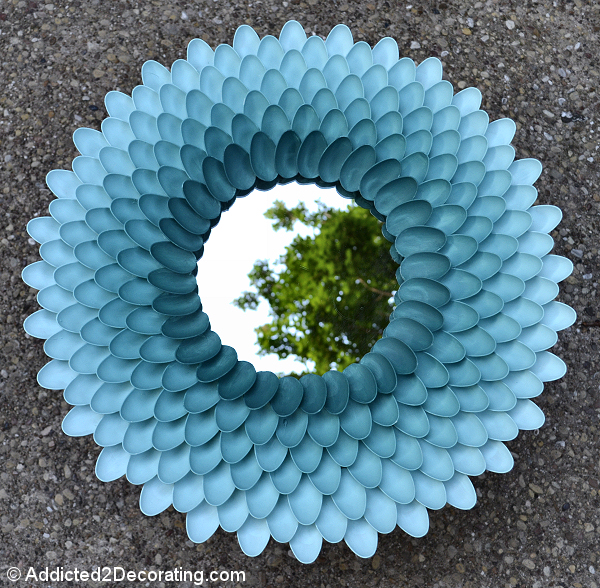 Tutorial at Addicted 2 Decorating
2. Plastic Spoon Christmas Trees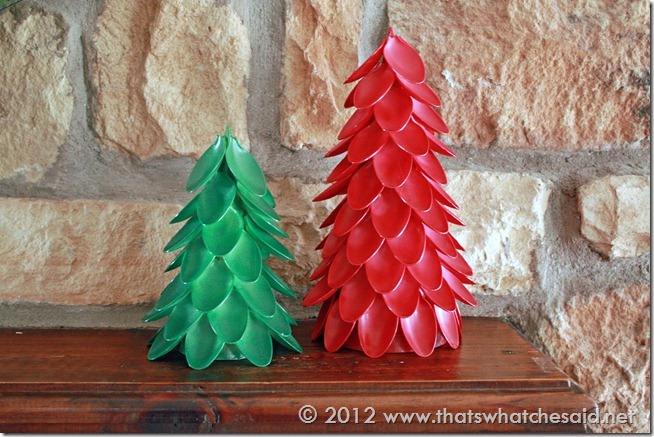 Tutorial at That's What Che Said
3. Plastic Spoon Art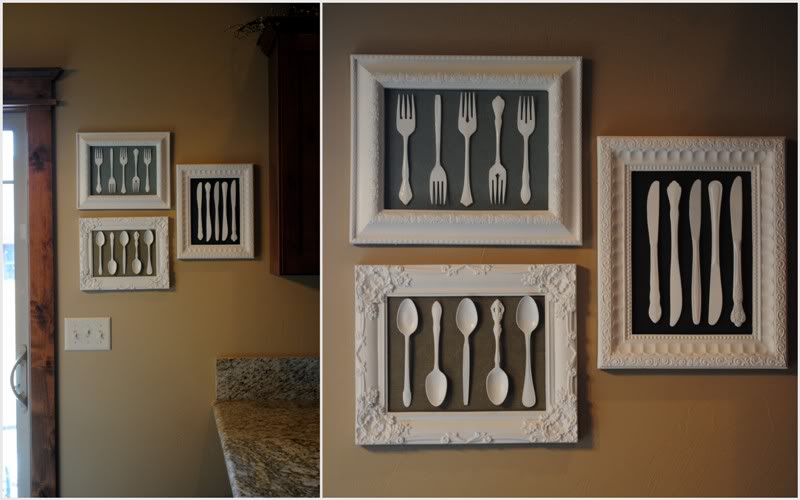 Tutorial at Spunky Junky
4. Plastic Spoon Vases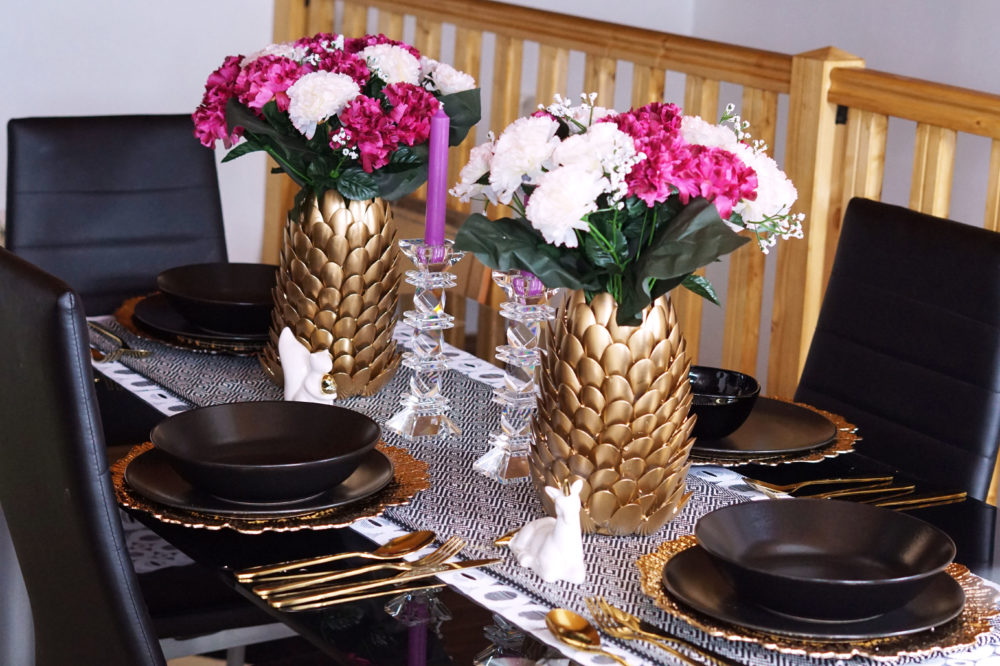 Tutorial at SassyMirror By Hilda
5. Plastic Spoon Maracas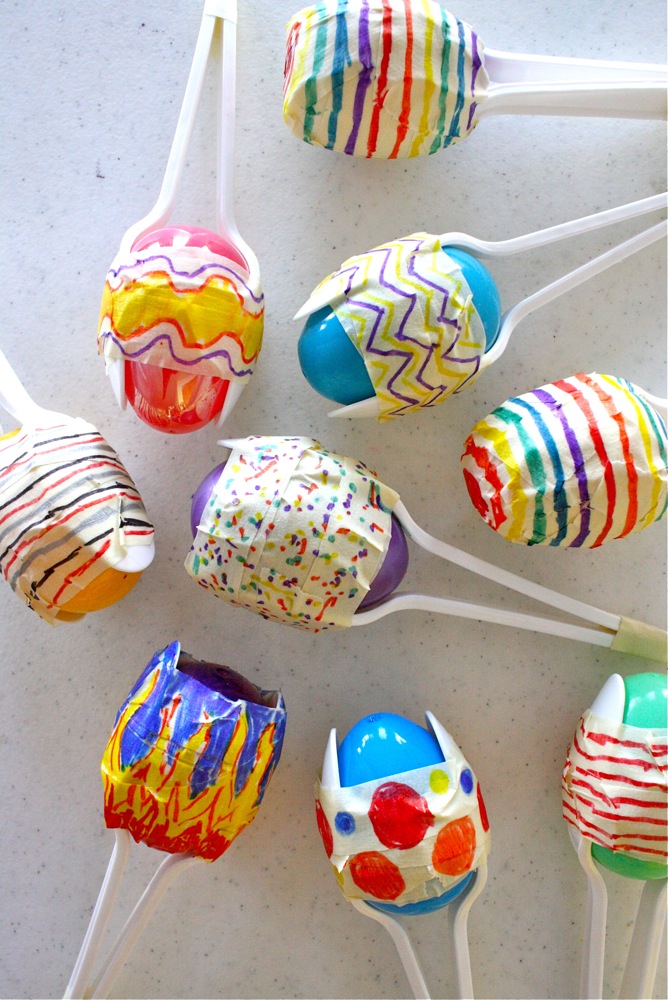 Tutorial at Made Everyday
6. Plastic Spoon Flowers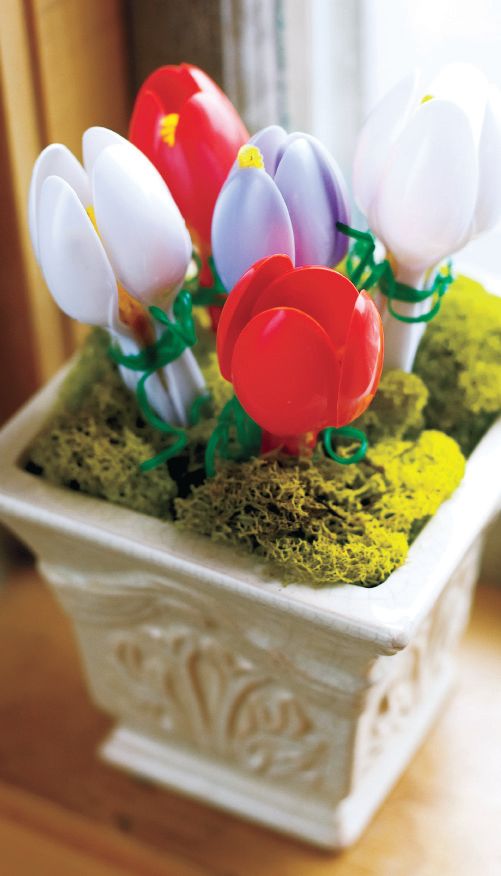 From A Bookworm's World
7. Plastic Spoon Laurel Wreath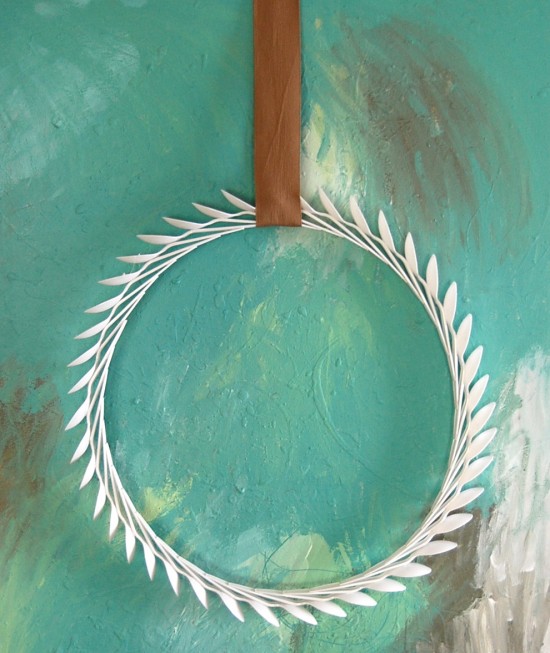 Tutorial at Nesting Place
8. Plastic Spoon Snowmen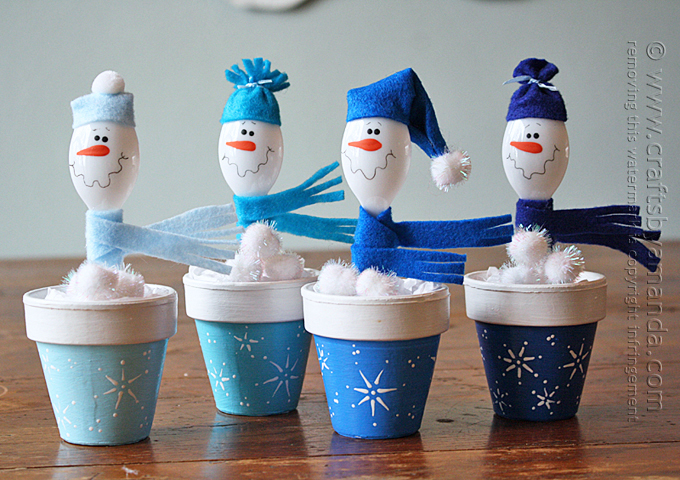 Tutorial at Crafts by Amanda
9. Spoon Flower Napkin Ring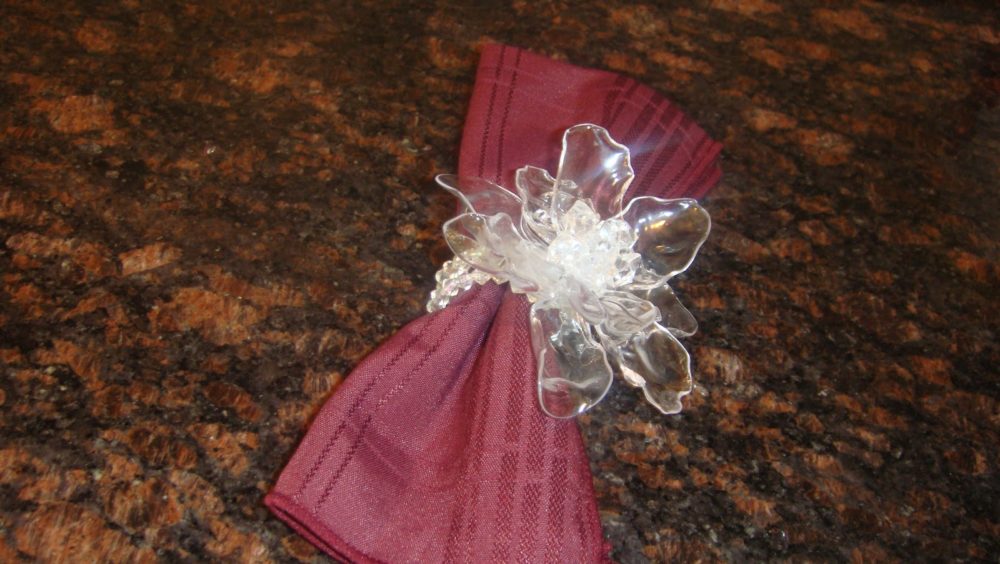 Tutorial at Purple Hues and Me
10. Plastic Spoon Ants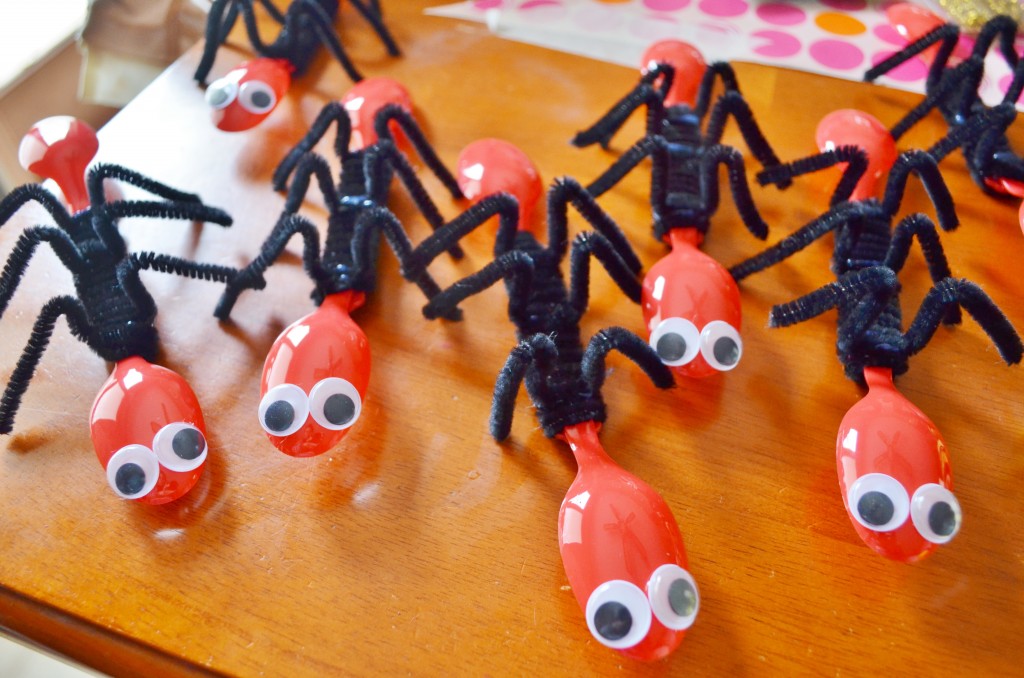 Tutorial at Surviving a Teachers Salary
11. DIY Catapult Game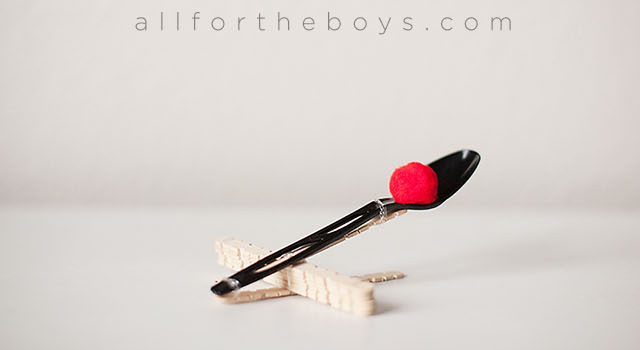 Tutorial at All For The Boys
12. Plastic Spoon Candle Holder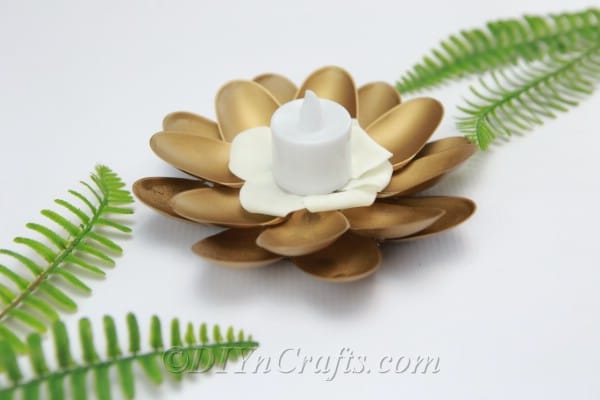 Tutorial at DIYnCrafts
13. Plastic Spoon Spring Flower Garland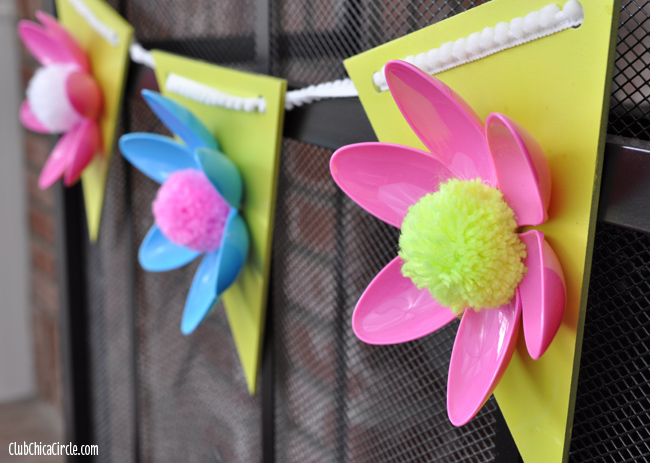 Tutorial at Club Chica Circle
14. Spoon Flower Necklace
Tutorial at What I Do
15. Plastic Spoon Pendant Light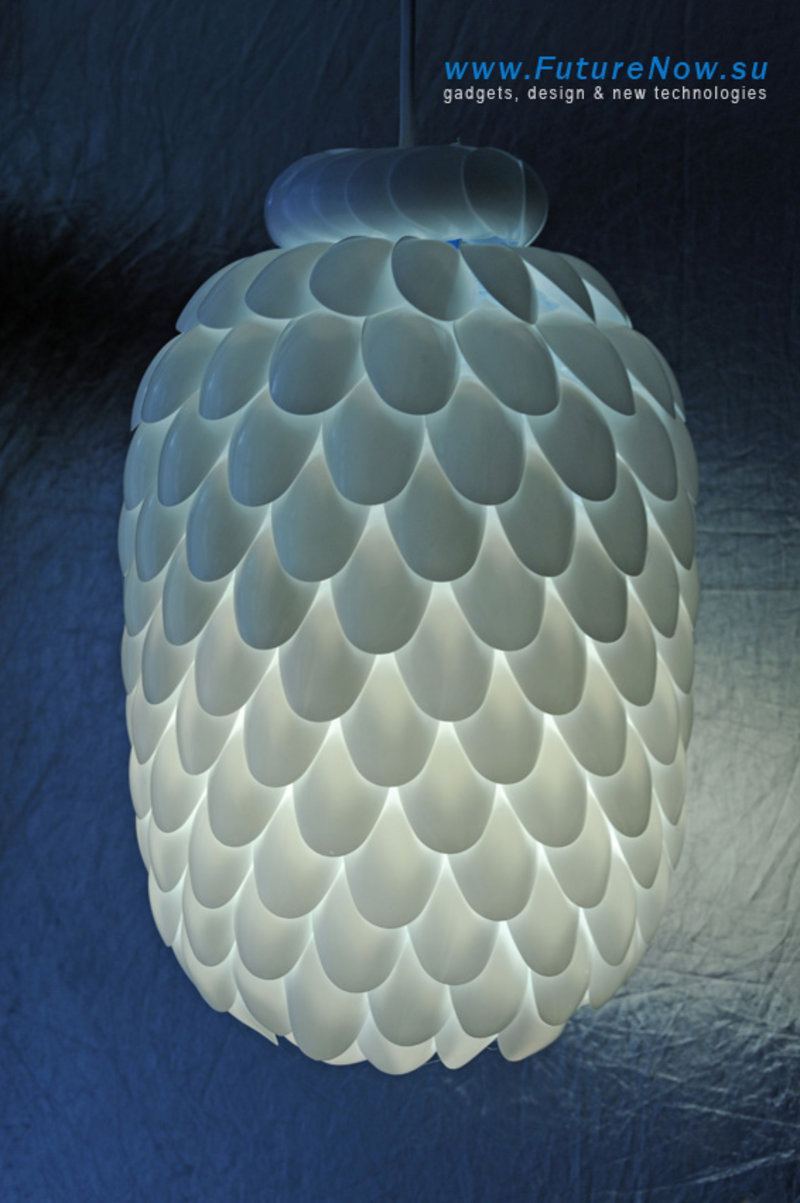 Tutorial at Future Now Magazine
16. Pineapple Lamp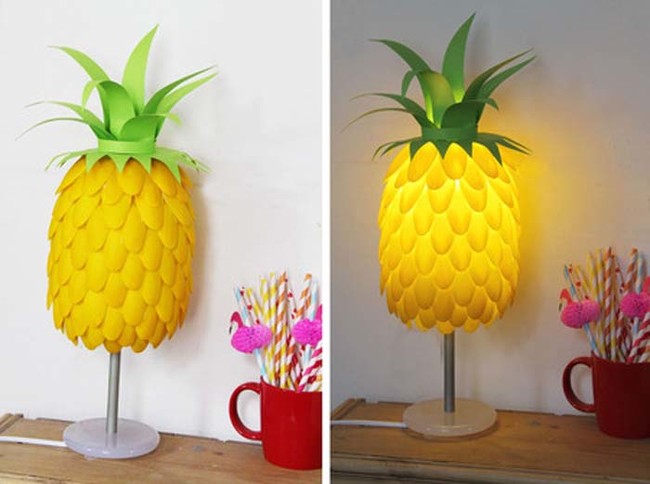 Tutorial at CraftFoxes
17. DIY Chrysanthemum Clock from Plastic Spoons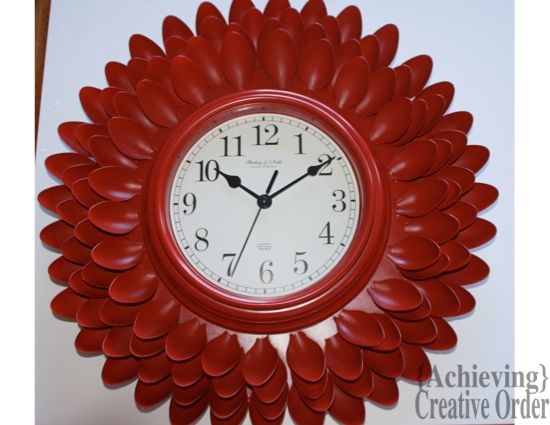 Tutorial at Achieving Creative Order
What do you think about these creative ideas? Which one is your favorite? Tell us in the comments and don't forget to share this post with your friends!