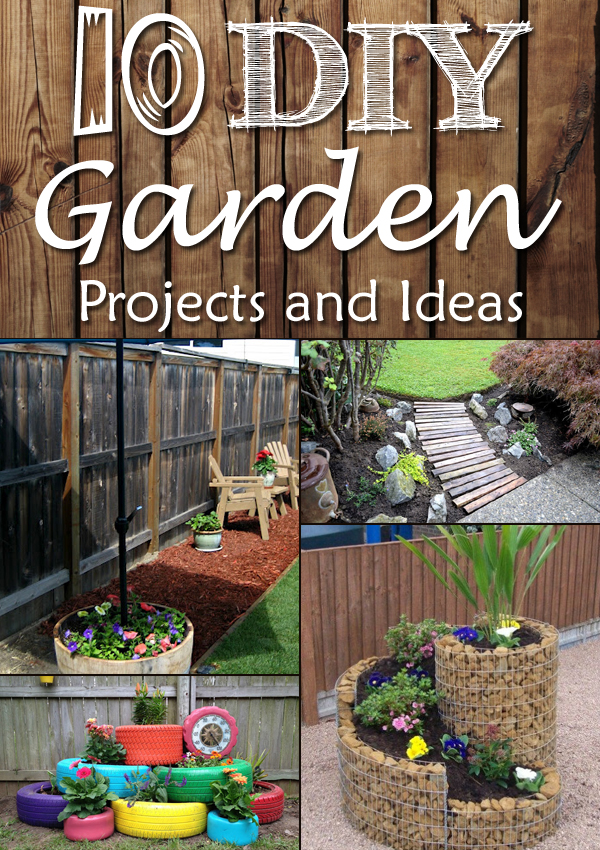 Many of us just love garden projects. They require lots of work and creativity but give you a good reason for spending the weekends with family outside in your beautiful backyard. Designing this kind of area is usually hard and time consuming but you don't need to do everything at the same time.
I have gathered a collection of 10 inspirational DIY garden projects that will make a big difference in your garden or outdoor area. Whether your garden needs a complete transformation or new planting, garden projects for outdoor area is always fun. Many of these ideas are great budget options!
1. Pallet wood garden walkway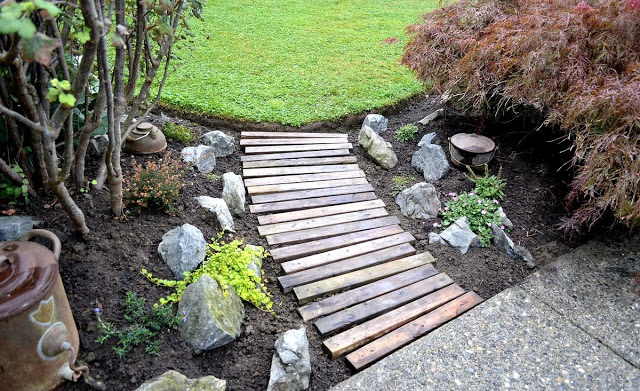 I Love the pallet walkway! It's a simple way to enhance your yard and garden. It's really opens backyard and has a warm inviting feeling. Get the Instructions here
2. Umbrella Stand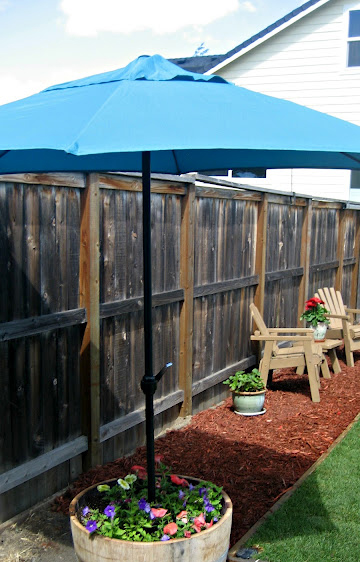 That is a great idea! Pretty and functional! You can even add wheels to the bottom so you can move it around. Get the Instructions here
3. Upcycle Glass Bottles into a Garden Border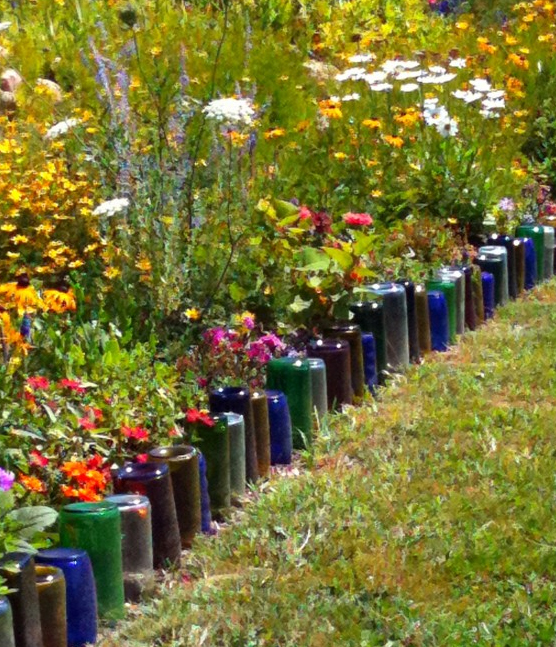 Great eco-friendly idea to upcycle glass bottles into a colorful border for a flower garden.
Source: thegreenbacksgal.com
4. Personal Fire Pit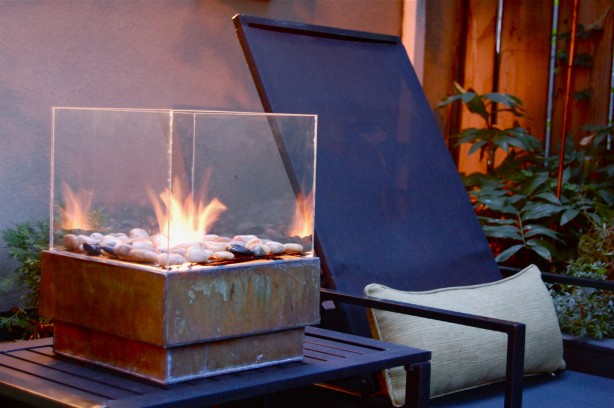 This is so totally awesome! It's simple and inexpensive to create plus it is way nicer than any fire pit.. Get the Instructions here
5. Build a Herb Spiral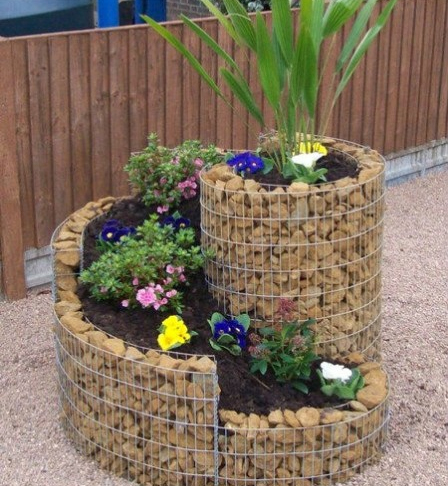 Herb Spiral is a wonderful method to make the most of a small space, because they're built vertically in a spiral shape. View Instructions here
6. Recycle Tire Planter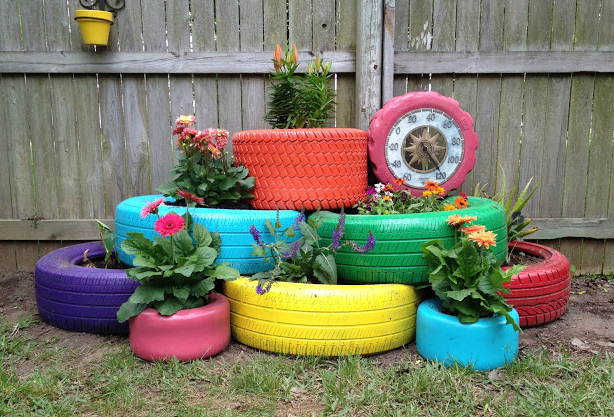 Recycle some old tires to make astonishing flower pots. Very nice and eco-friendly. View Instructions here
7. Backyard Tin Can Fence Garden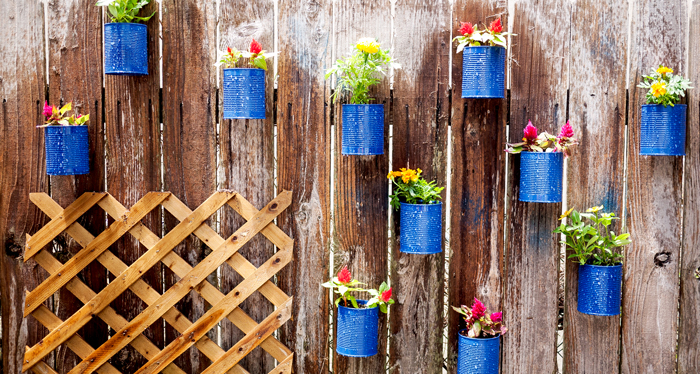 Super simple way to reuse cans and spruce up your yard. It definitely adds some colour to that fence.. View Instructions here
8. Garden Toadstool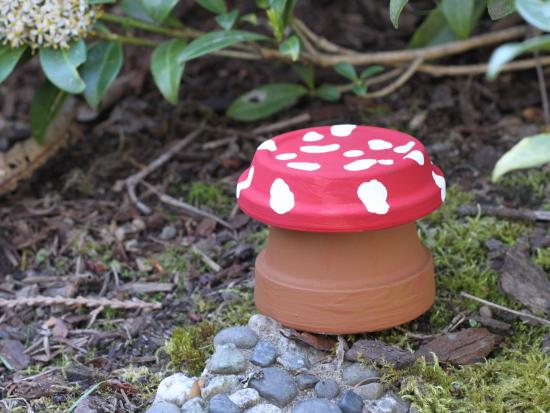 Turn a plain terra cotta flowerpot into a beautiful little garden toadstool! View Instructions here
9. Modern Outdoor Planter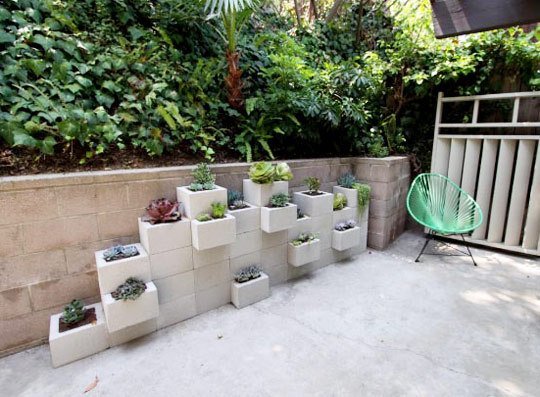 Cinder blocks are functional and sturdy building materials. And with their clean lines they offer a modern look. Great effect in a small space.
Source: apartmenttherapy.com
10. Build an Arbor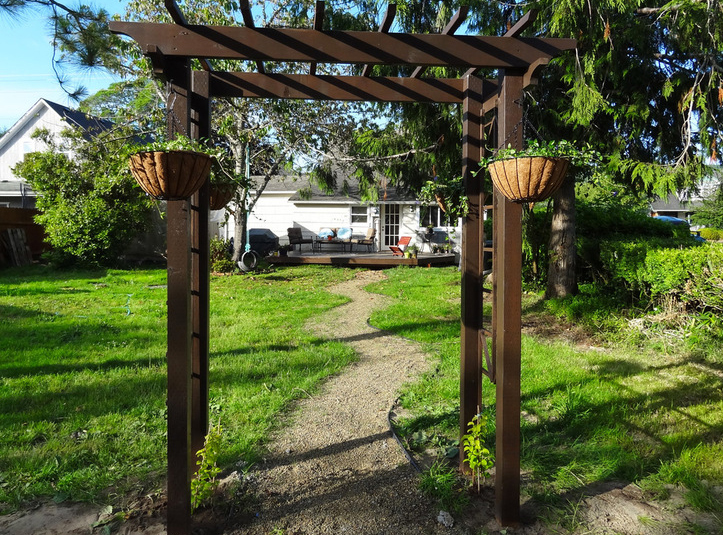 Use the arbor to highlight a unique place in your garden or tag a transition from one garden spot to another. Get the Instructions here