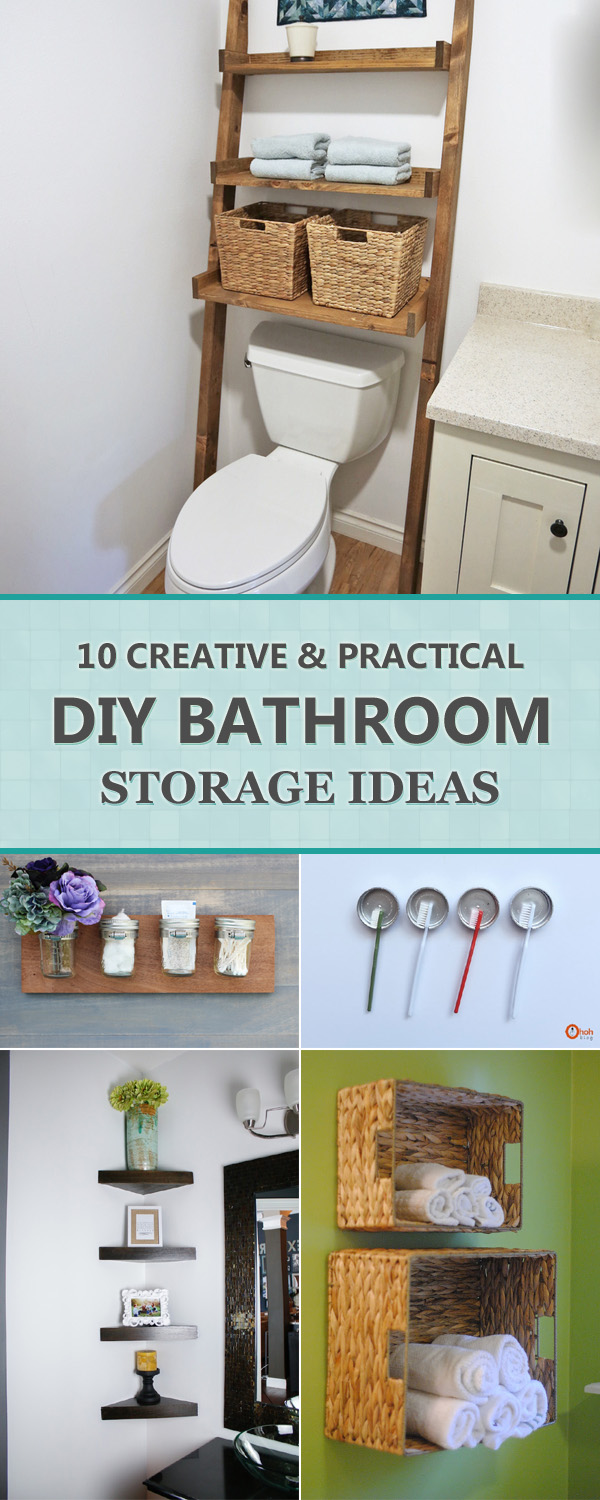 Finding enough space for your toiletries can be a challenge, especially if the place that you are living in is minimal with storage solutions. Fortunately, there are some creative ways to turn your small bathroom into a more functional space. Here are 10 amazing storage and organization solutions that are not only practical, but they're also stylish. These DIY ideas will help you take advantage of every square inch so you can keep all of your bathroom supplies tidy, organized, and close at hand.
 1

  Turn Boxes Into Baskets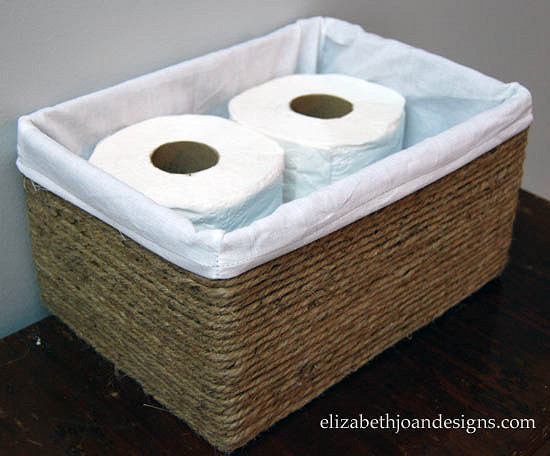 Instead of spending too much money on fancy storage containers, turn your old cardboard boxes into decorative storage bins. (Tutorial: Elizabeth Joan Designs)
 2

  DIY Bathroom Towel Storage in Under 5 Minutes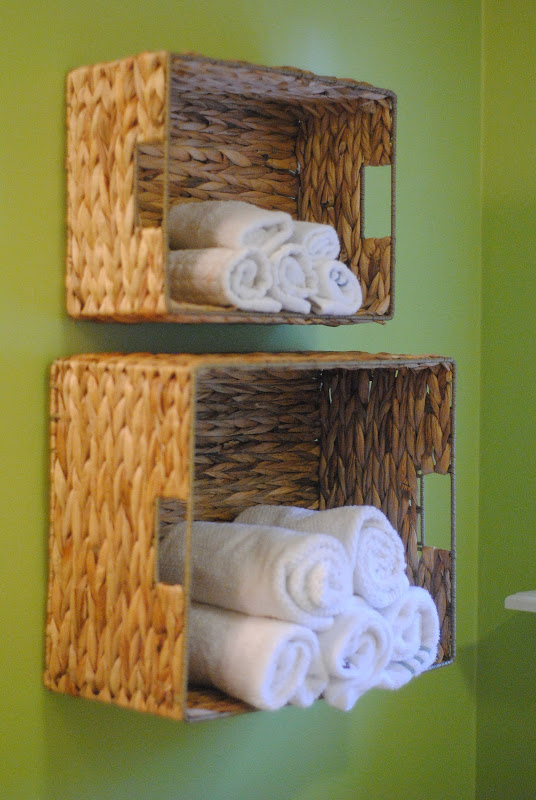 Hang a few wicker baskets on the wall to use as towel storage. (Tutorial: Making Lemonade)
 3

  Makeup Magnet Board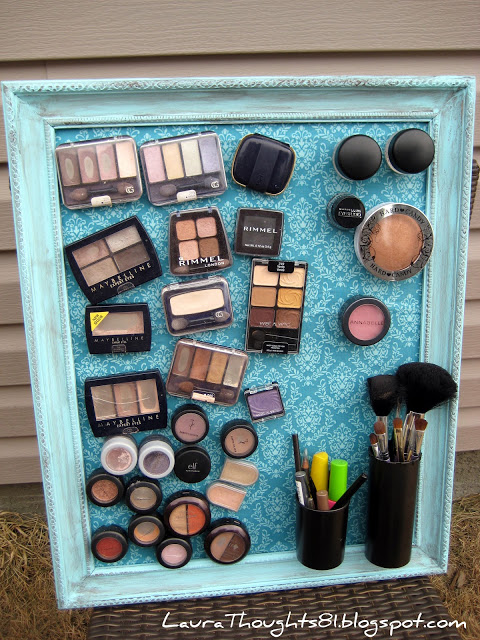 Do you find trouble with organizing your makeup? Have them neatly stored without occupying much precious space by creating this awesome magnet board. Not only it's very useful, it looks great too and it's the perfect decor accent for a small bathroom. (Tutorial: Laura Thoughts)
 4

  Bathroom Appliance Storage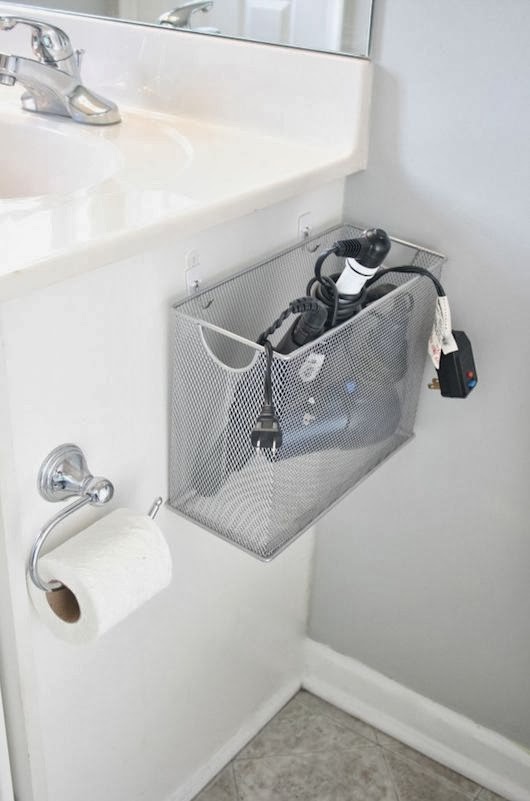 Metal file boxes are non-flammable which make them a great choice for storing heated appliances. (Tutorial: Dream Green DIY)
 5

  Mason Jar Organizer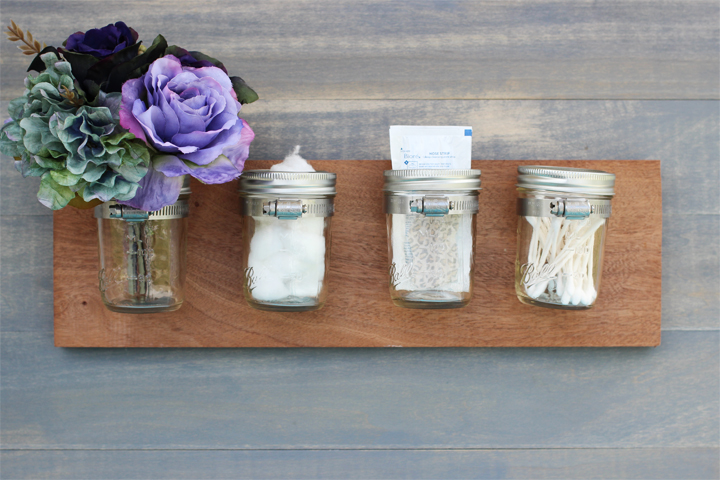 This mason jar organizer is great for organizing little odds and ends. Easy to put together and looks great. (Tutorial: Pretty in Pigment)
 6

  Toothbrush Holder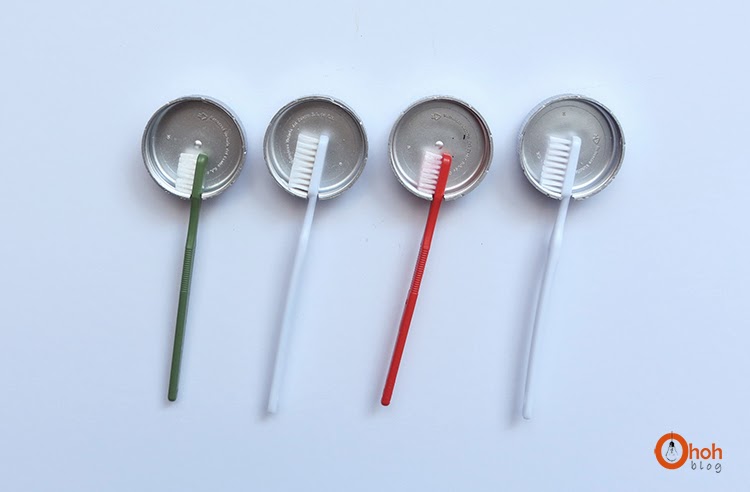 Create a unique DIY toothbrush holder by recycling a large plastic cap and using a piece of velcro. (Tutorial: Ohoh Blog)
 7

  DIY Old Window Bathroom Cabinet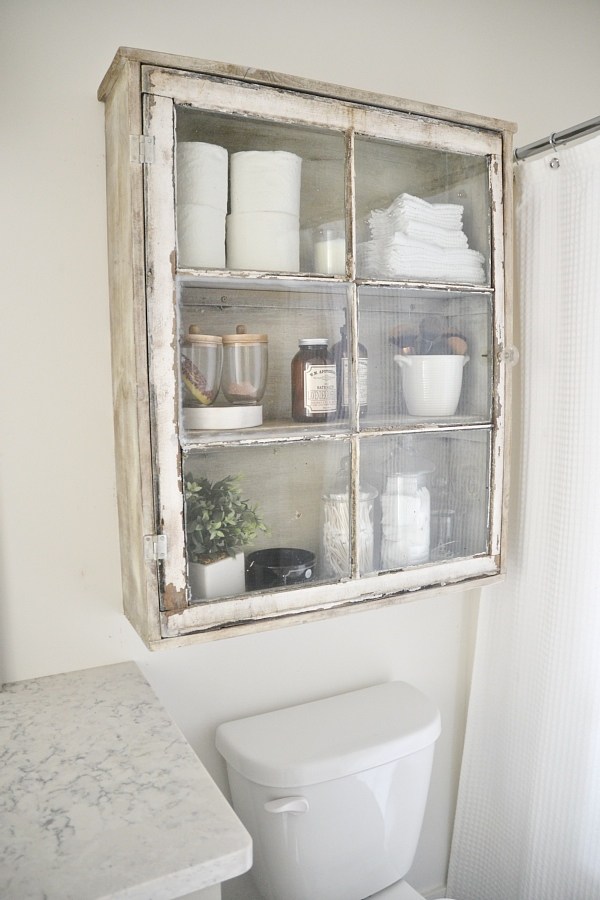 This DIY window cabinet is super easy to build and it will hold all those bathroom essentials that you just don't have room for in other cabinets. (Tutorial: Liz Marie Blog)
 8

  Leaning Over the Toilet Shelf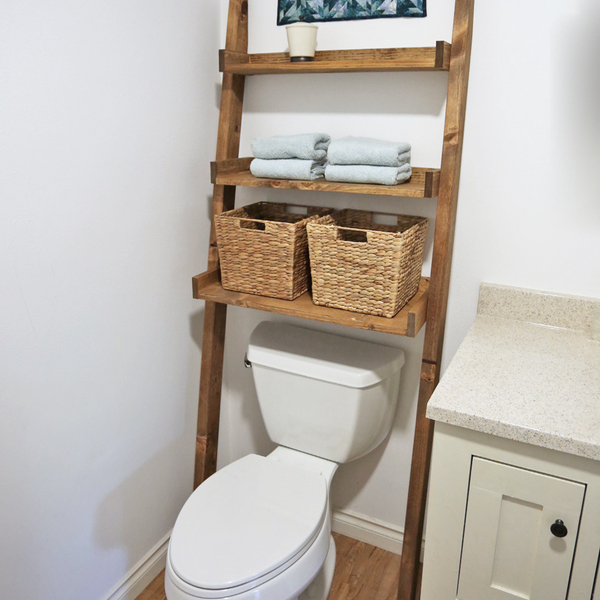 This beautiful and functional leaning ladder shelf is perfect for adding storage without having to drill holes in the wall. (Tutorial: Ana White)
 9

  Bathroom Corner Shelves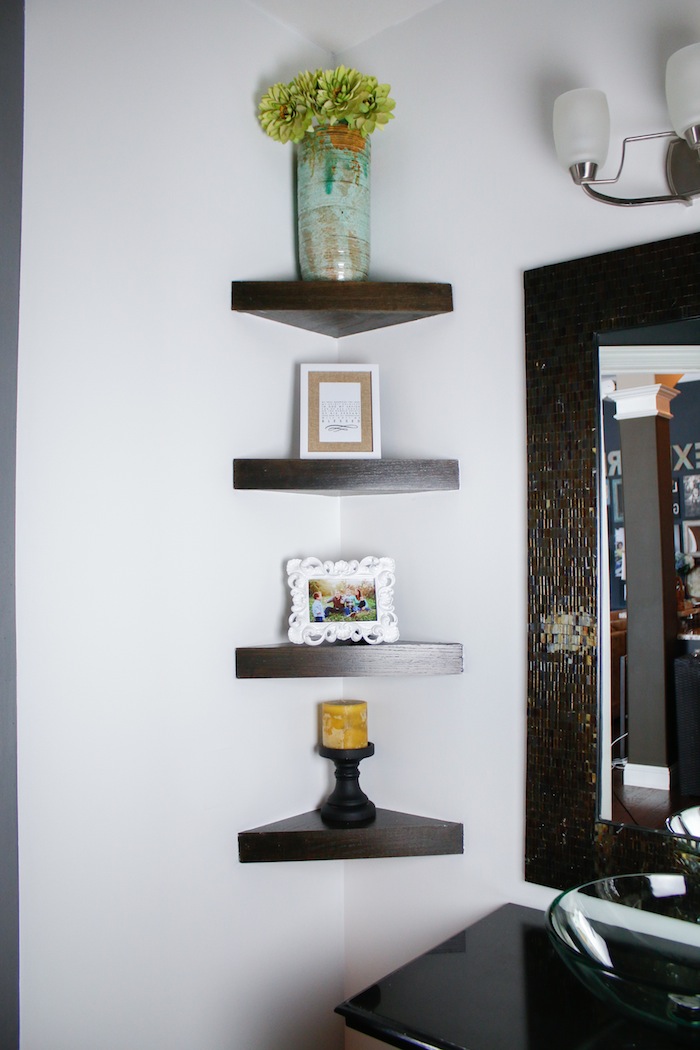 Corner shelving helps you use the underutilized space in your bathroom and turn your corners into usable areas for storage, decorations, or anything else you need shelved. (Tutorial: House of Rose)
 10

  2-Minute Bathroom Organization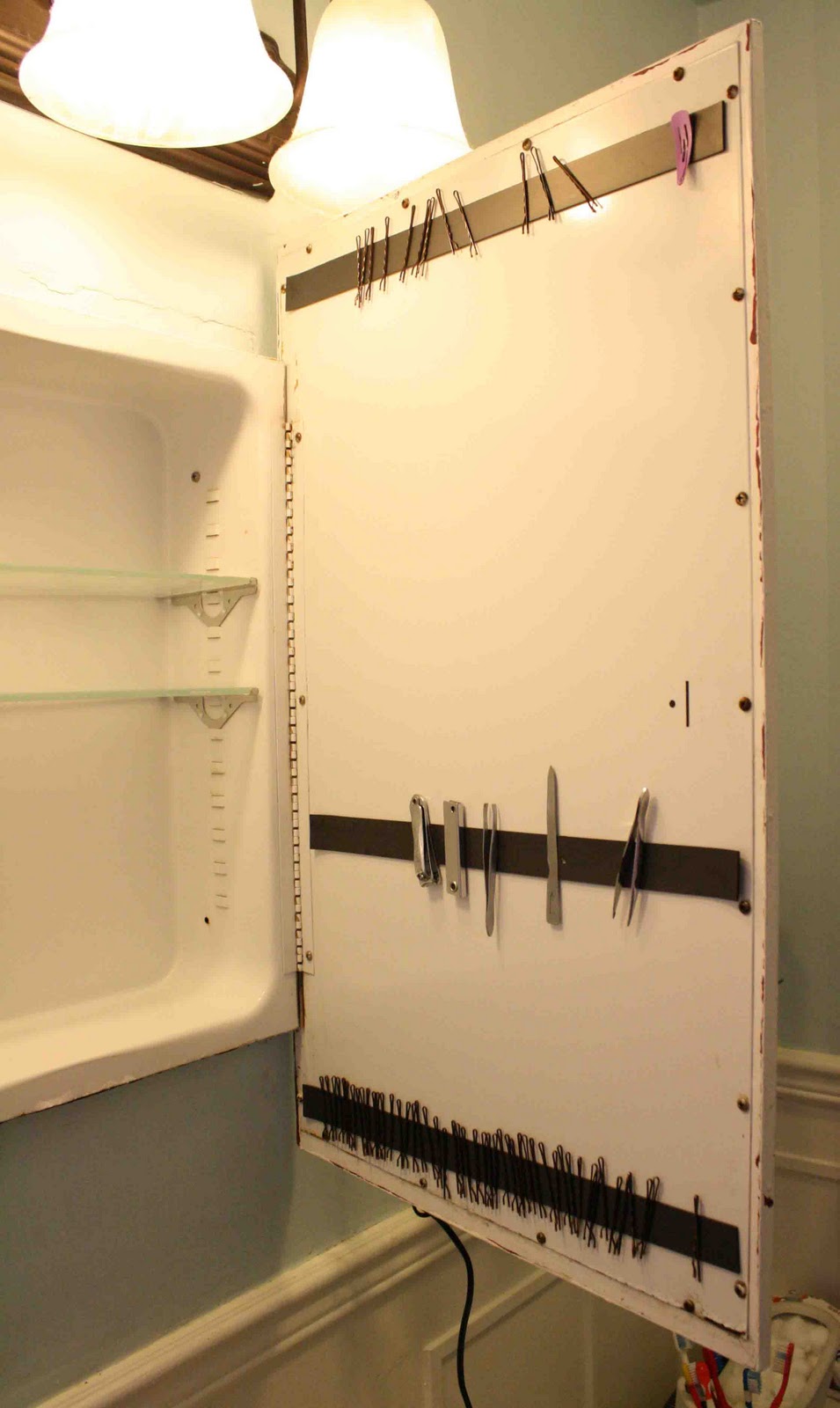 Attach a magnetic strip to the inside of a cabinet door to store small metal objects such as bobby pins, hair clips and grooming tools. (Tutorial: SuperWoman)
I hope these bathroom storage ideas helped and inspired you! Thanks for stopping by, and remember, a clean home is a happy home.