Say goodbye to clutter and chaos and hello to a happy, organized bathroom with these creative DIY storage and organization solutions!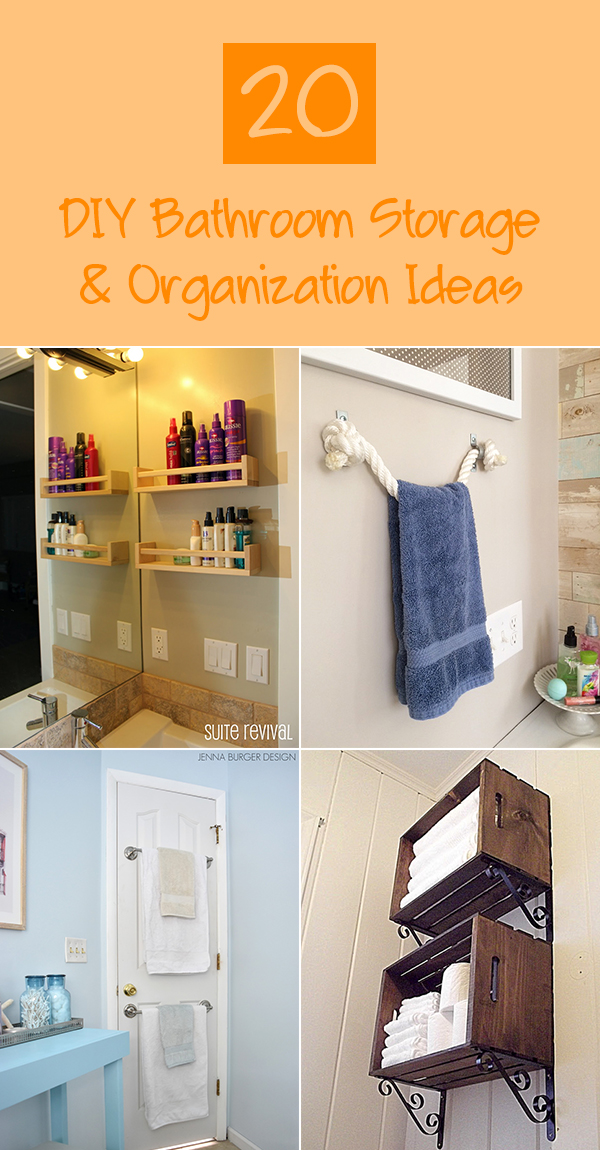 Your bathroom is one of the most important rooms in your house. You are in it multiple times every day. It should be a room you enjoy spending time in and it should make you feel good! That's why it's essential to keep it organized, tidy and functional. If your bathroom needs a little help being organized and maximizing available space, here are some creative bathroom storage and organization ideas you should try.
1

Turn tin cans into wall organizer.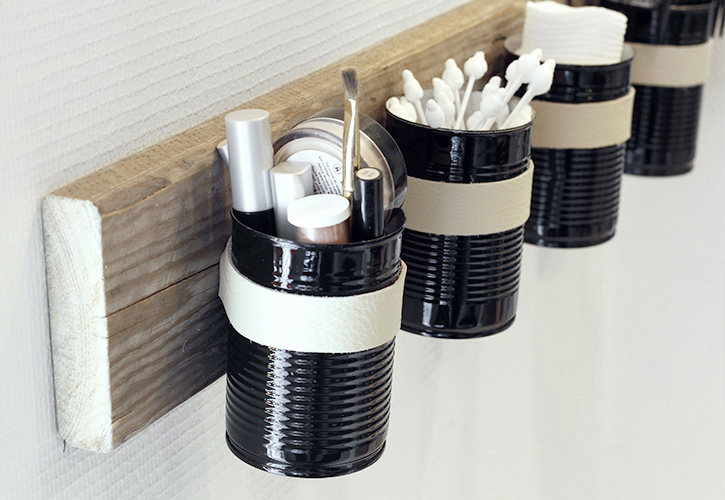 Tutorial via: Simple as That
2

Reuse old glass jars for bathroom organization.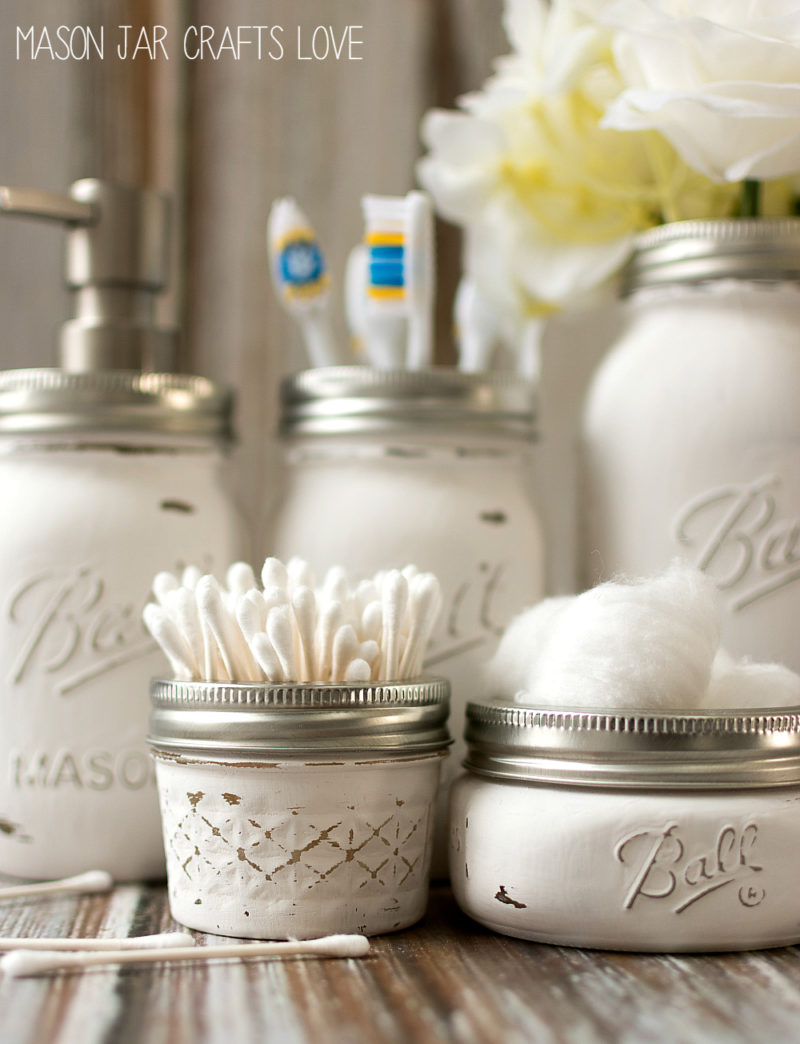 Tutorial via: Mason Jar Crafts Love
3

Turn baskets into open shelves.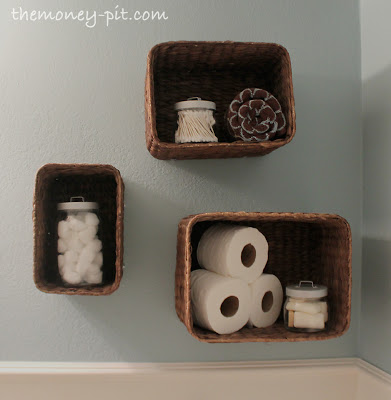 Tutorial via: The Kim Six Fix
4

Store items on the inside of a cabinet door.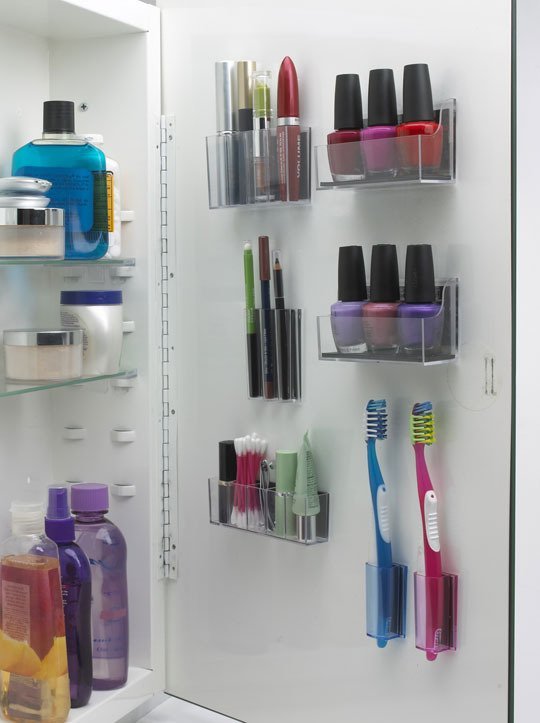 From: Apartment Therapy
5

Make a space-saving towel rack out of rope.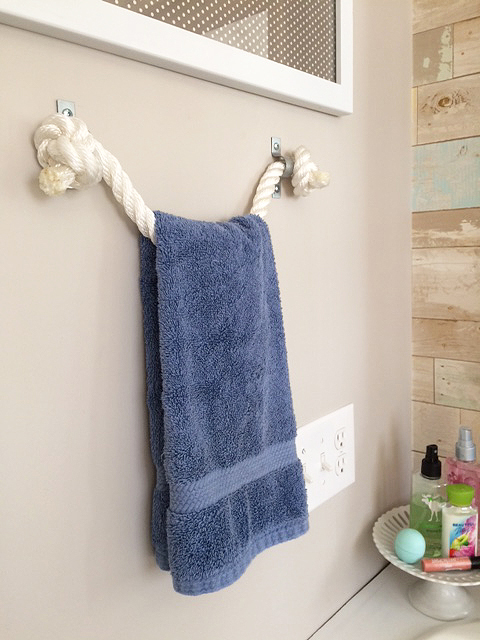 Tutorial via: Greco Design Company
6

Install a shelf above the door.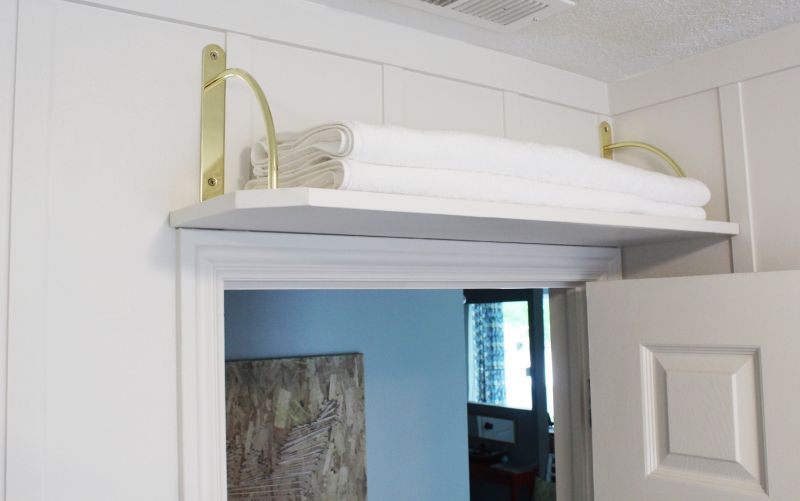 Tutorial via: Homedit
7

Use a silverware tray to organize your toothbrushes and other dental products.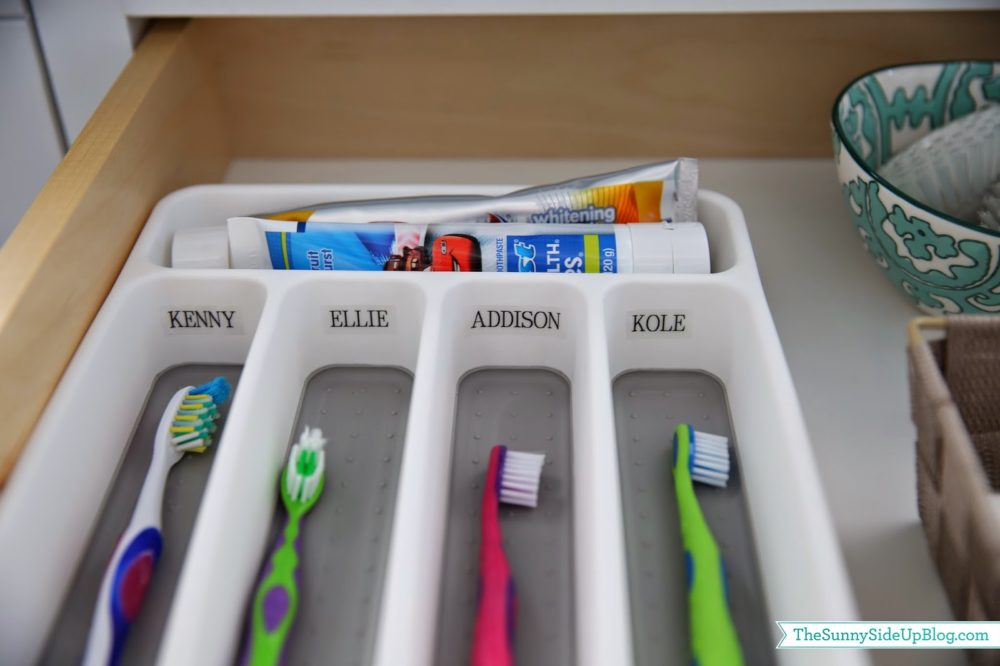 From: The Sunny Side Up Blog
8

Add a magnetic strip to your bathroom medicine cabinet to organize small metal grooming aids.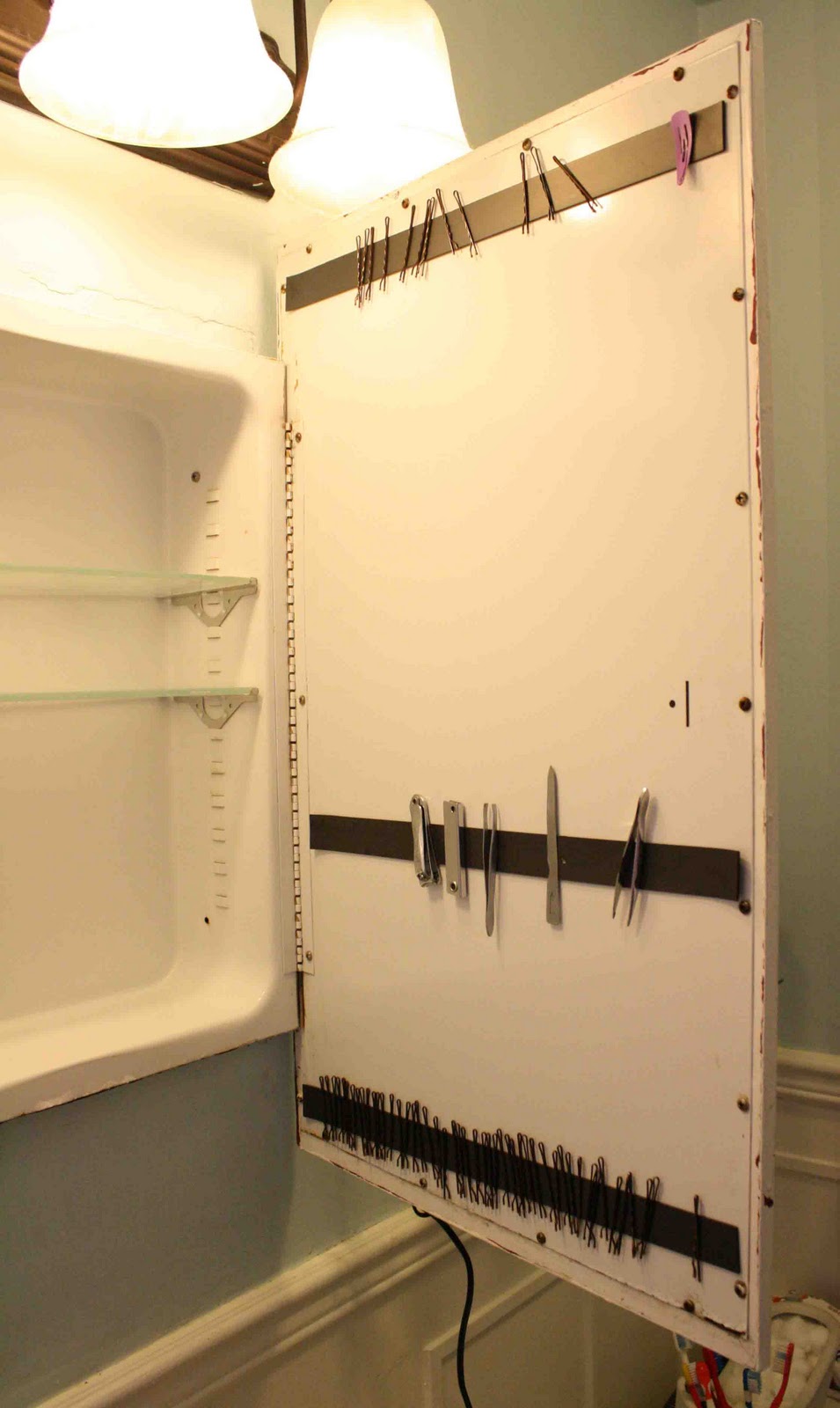 Tutorial via: Super Woman
9

Organize your make-up with this cool magnet board.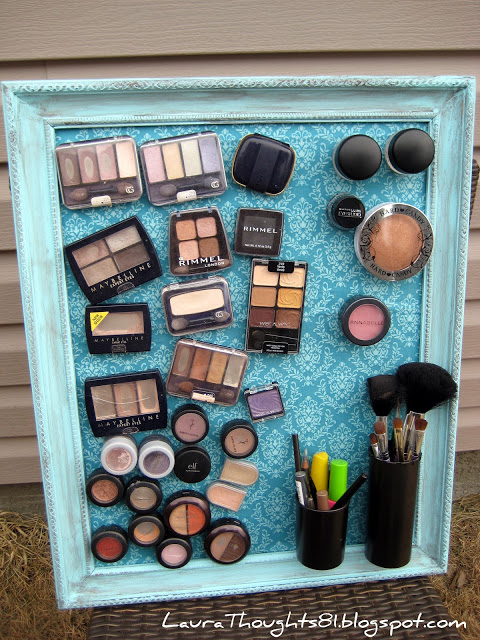 Tutorial via: Laura Thoughts
10

Hang spice racks to organize your hair products and lotions.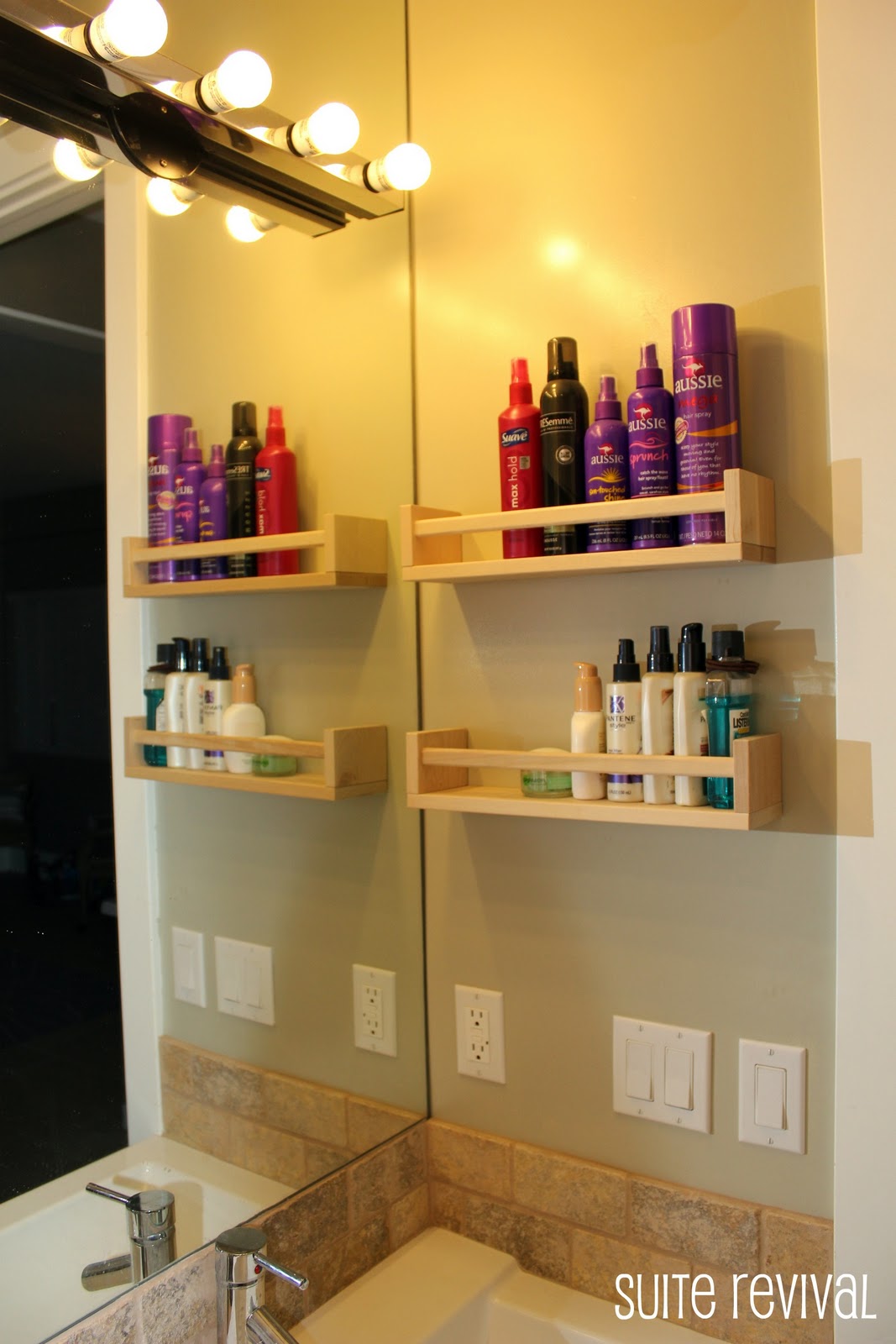 Tutorial via: Suite Revival
11

Use a file box for hair appliances.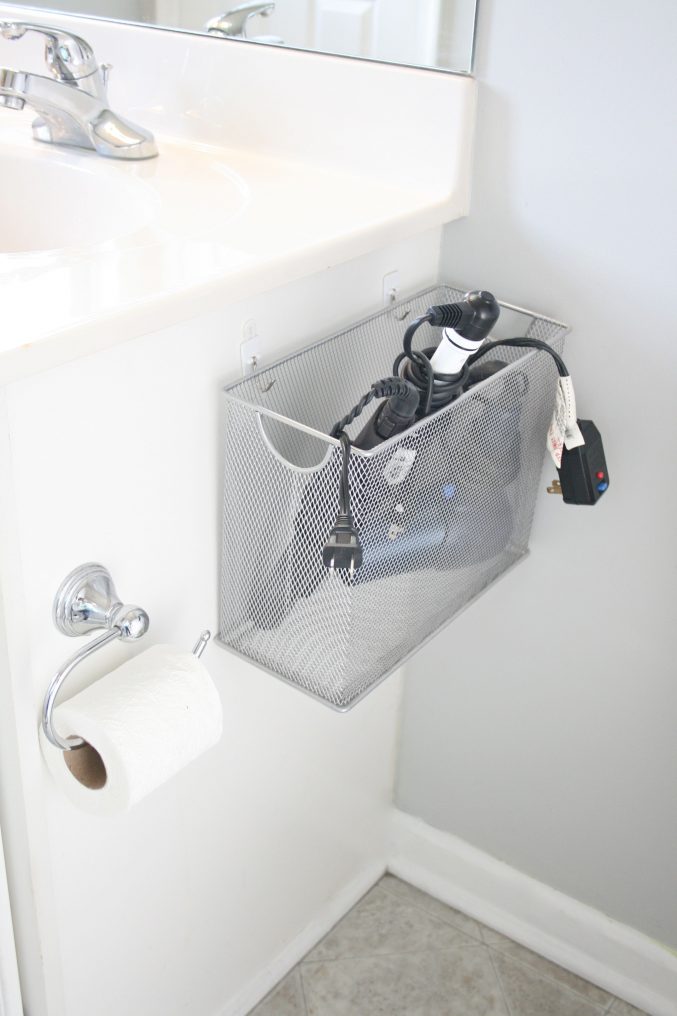 Tutorial via: Dream Green DIY
12

Install floating shelves to use the space above the toilet.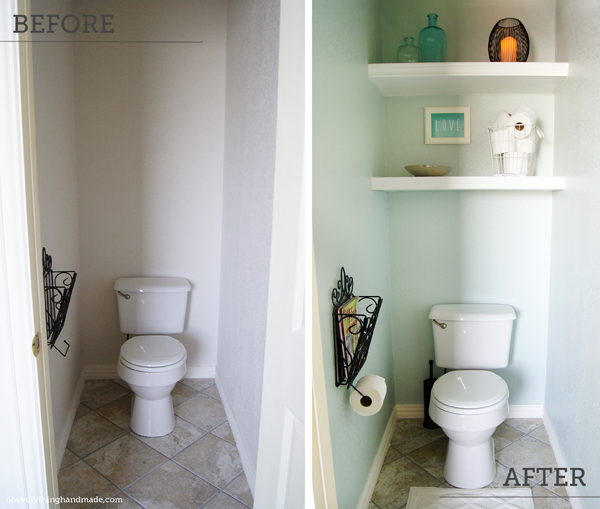 Tutorial via: Oh Everything Handmade
13

Turn laundry bins into shower organizers.
From: Homemade Ginger
14

Add a half table over a toilet paper holder for extra storage.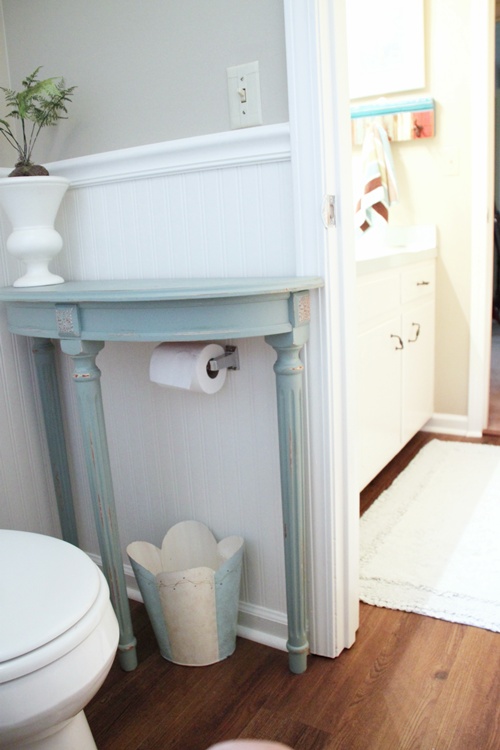 From: Southern Hospitality
15

Create a wall storage with wooden crates.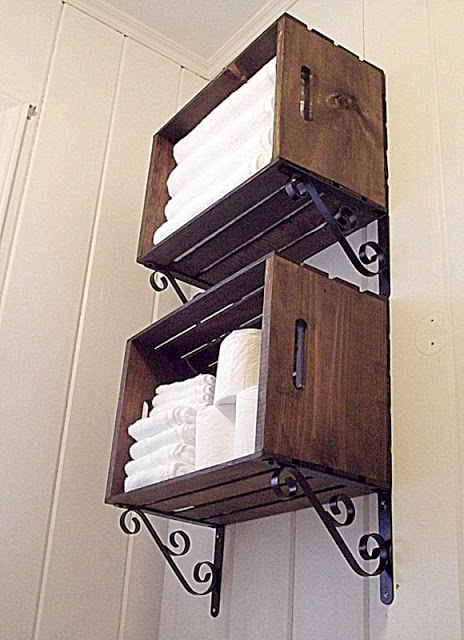 Tutorial via: Morning by Morning Productions
16

Give your wall an unexpected piece of rustic and stylish storage space with a hanging rope shelf.
Tutorial via: A Walk Through
17

Install multiple towel rods on the back of your door.
Tutorial via: Jenna Burger
18

Turn a wine rack into a towel holder.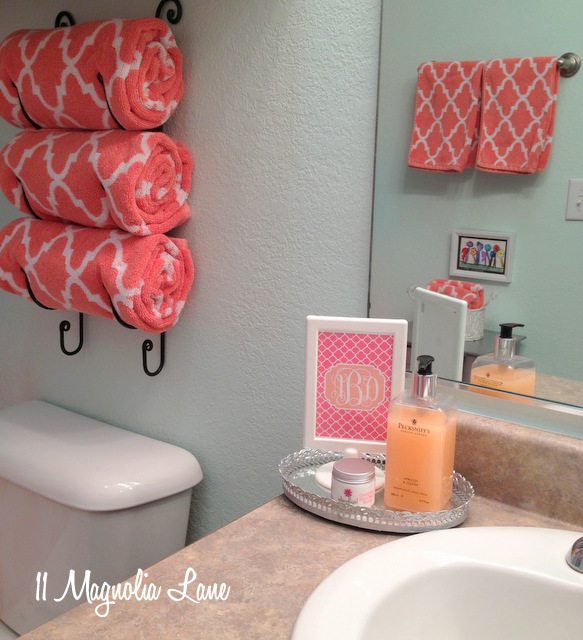 From: 11 Magnolia Lane
19

Organize toothbrushes under the sink with a simple PVC pipe holder.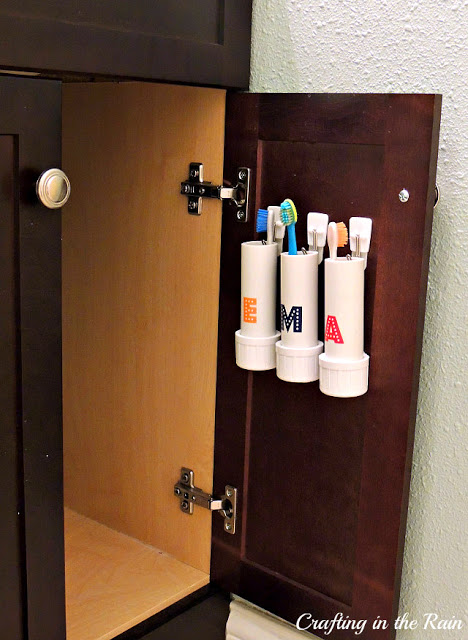 Tutorial via: Crafting in the Rain
20

Use shower caddies as shelving to organize awkward sink spaces.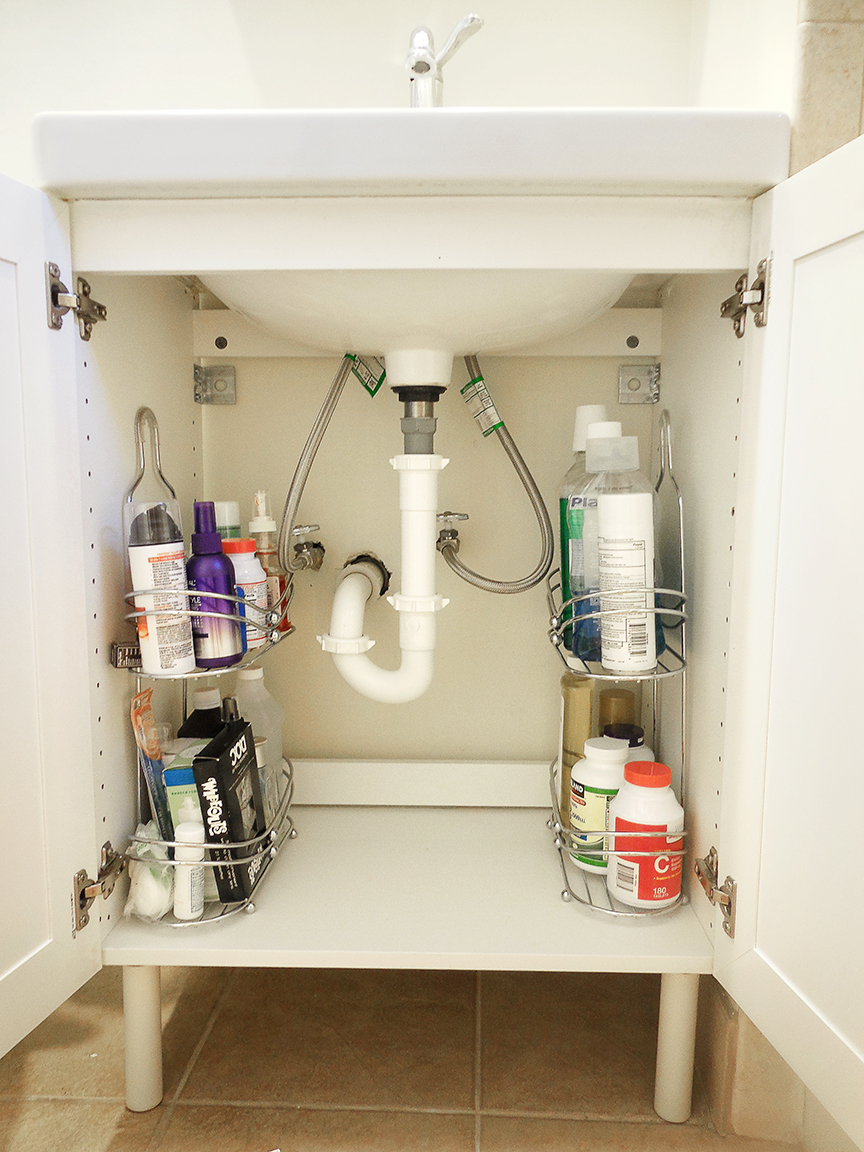 From: Pretty Organized
And there you have it – loads of storage ideas for a small bathroom that will make the most of the space you have. Which one is your favorite? Let us know in the comments below!